All-Star Kristaps Porzingis Seems To Have Gotten Jumped In Europe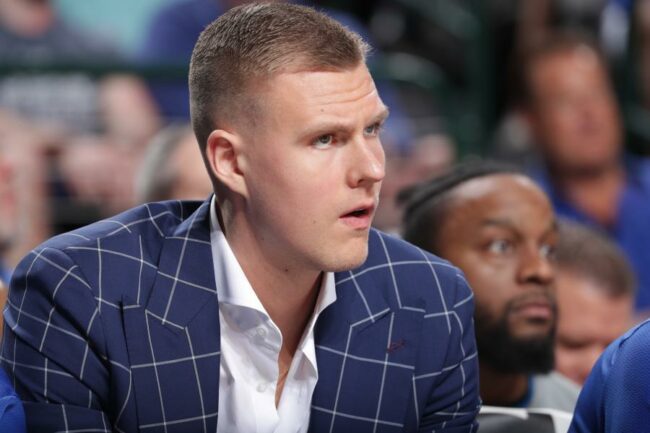 Mavericks All-Star forward Kristaps Porzingis was seen with a bloody face after leaving a club in his hometown Latvia. The Mavericks are said to be involved and investigating the attack under the assumption their star player was attacked according to Uproxx.
Kristaps Porzingis apparently got jumped in his hometown

(weekend.vibe_) pic.twitter.com/TMcx31z7O8

— NBA Central (@TheNBACentral) May 12, 2019
Per source, the Mavs' understanding of this incident is that Kristaps Porzingis got jumped and fought back before club security broke up the scuffle. https://t.co/UsJPOvmzcg

— Tim MacMahon (@espn_macmahon) May 12, 2019
ESPN's Tim MacMahon tweeted that a source mentioned the NBA star got jumped and fought back before the incident was broken up by security.
It's said from multiple sources that the motivation behind the attack is him being traded from the New York Knicks. The attack is said to be from a group of Russians per TMZ Sports.
"It is our understanding that Kristaps was jumped and assaulted outside of a club in Latvia. We will provide an update when one is available." – Dallas Mavericks 
1,241 Followers, 2,441 Following, 189 Posts – See Instagram photos and videos from Journalist ✏️ (@scoobyjonesx)