Morgan State University football player dies in motorcycle crash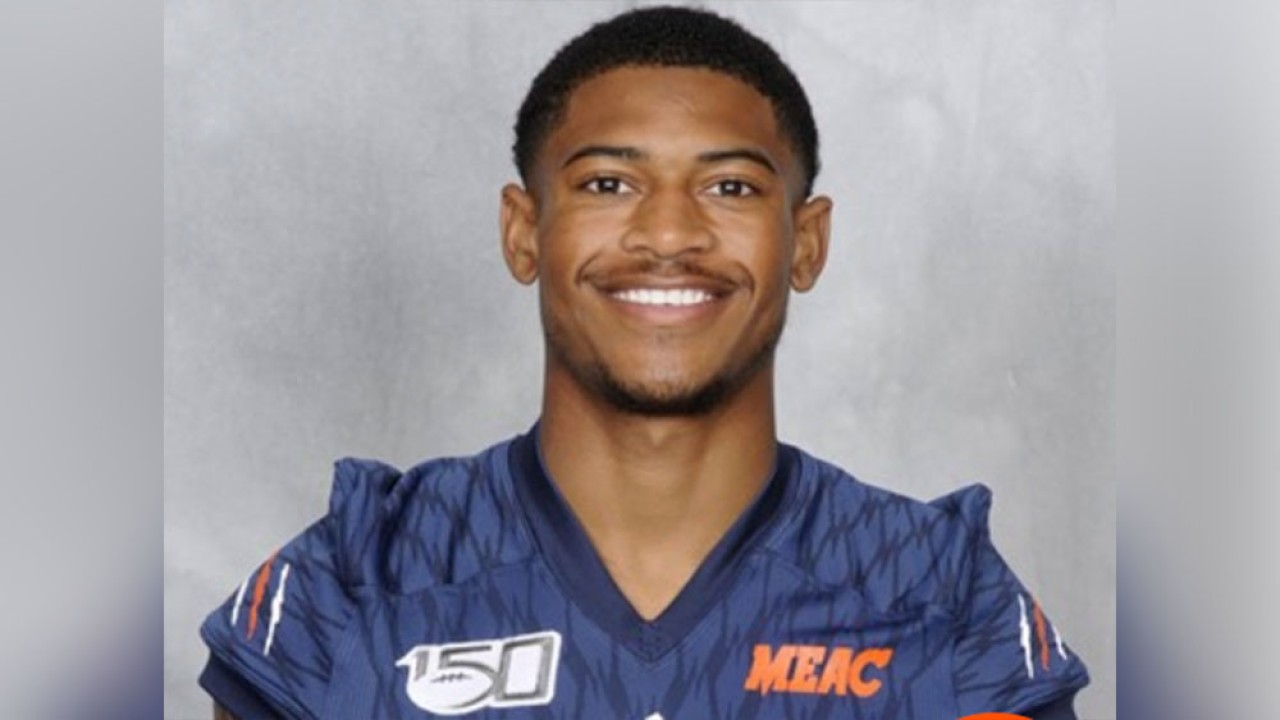 A Morgan State University football player and track athlete died Saturday night in a motorcycle crash in Baltimore County.
Troopers identified the victim as 20-Year-Old Jordan Cofield, who was pronounced dead on the scene due to injuries sustained during the collision.
Cofield died after his motorcycle crashed into a guardrail on Interstate 795.
Troopers from the Maryland State Police are investigating the circumstances surrounding the crash on northbound I-795.
His body will be taken to the Office of the Chief Medical Examiner in Baltimore for an autopsy.
Following the crash, his family arrived on the scene and was notified of the current investigation.
The preliminary investigation found that Cofield, the sole occupant/operator of a black Yamaha R6, traveled at a high rate of speed in lane 3, lost control of his motorcycle, went off the right side of the roadway, and hit the guardrail.
Chere M. Goode, Cofield's mother, wrote on Facebook that Cofield was her youngest son and that the 20-year-old had moved into his own apartment two weeks ago. She said she saw him the morning before he died.
"My heart is extremely heavy and my soul is crushed," Goode wrote. "He had such a promising future ahead of him. Such a huge loss."
Morgan State Football Head Coach Tyrone Wheatley and Morgan State Track and Field also talked about the news of Cofield's passing on Twitter.
Jordan was a two-sport athlete who was also one of our very own. We are deeply saddened to wake up to this tragic news. Our heartfelt condolences to his family, teammates and friends 🙏. There are no words right now.

RIP Jordan. We will will miss you dearly🧡💙. https://t.co/J9KGmElQCY

— Morgan State Track & Field/XC (@MorganStTFXC) August 23, 2020