Kahwi Leonard is on Another Level This Playoffs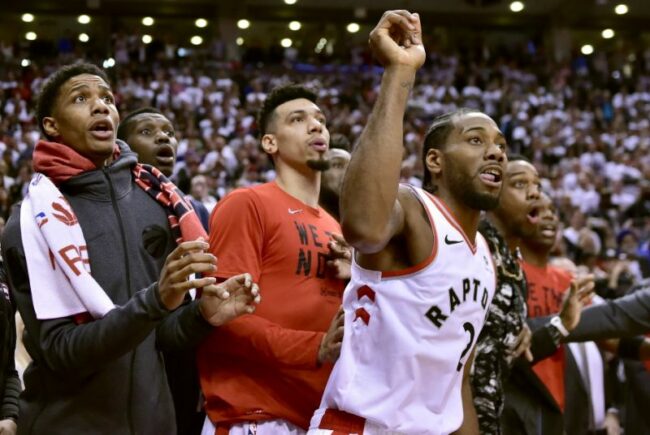 Kawhi Leonard has taken the Toronto Raptors to The NBA Eastern Conference Finals for only their second time in franchise history. The game couldn't have ended on a more amazing shot.
With time expiring and the season on the line, the ball went into to Leonard's hands. He dribbled to the corner outpacing 76ers Ben Simmons and nailed a high arching fadeaway shot over the outstretched arms of superstar center Joel Embiid.
How It Happened
Everyone knew Leonard would get the ball, but no one could've imagined him winning the game at the buzzer on such a difficult and nerve-wracking shot. It is the first time in NBA history that a player has hit a buzzer beater in a Game 7.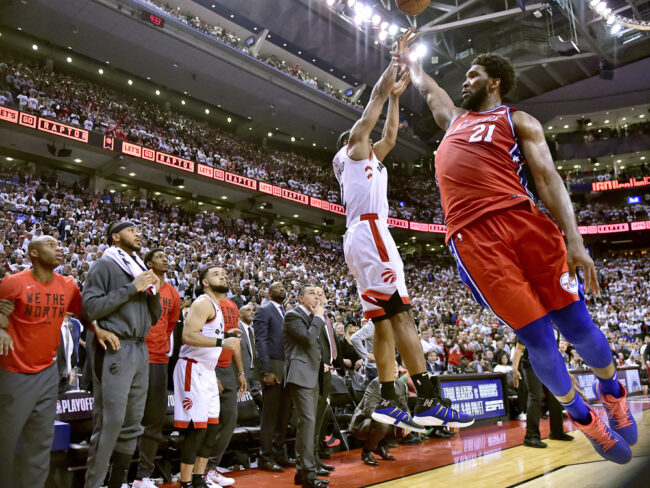 With the game tied 90-90, Leonard had previously missed a free throw with 10.8 seconds remaining in the game. 76ers guard Jimmy Butler made a layup to tie things leaving the Raptors with 4.2 seconds remaining.
The shot is the second shot in NBA Playoffs history to be a winner-take-all game. The first coming from the legendary Chicago Bulls guard Michael Jordan against the Cleveland Cavaliers in the 1989-1990 season.
Key Player's Stats
Leonard finished with 41 points for the game. 15 of his points came in the 4th quarter, including the superstar scoring 10 straight points to lead them to victory. He went 16-39 from the field. Serge Ibaka came up big with 17 points and 8 rebounds, while Pascal Siakam earned a double-double with 11 points and 11 rebounds.
Jimmy Butler scored 16 points, while Joel Embiid secured a double-double having 21 points and 11 rebounds. Ben Simmons scored 13 points with 5 rebounds and 8 assists.
Game Time
The Raptors will face the Bucks in Milwaukee next in the Eastern Conference Finals. The game will air Wednesday on TNT at 8:30 PM.
1,243 Followers, 2,440 Following, 192 Posts – See Instagram photos and videos from Journalist ✏️ (@scoobyjonesx)
Featured Picture Credit 
(Rick Madonik/Toronto Star via Getty Images)