Washington Nationals clinch a National League Wild Card spot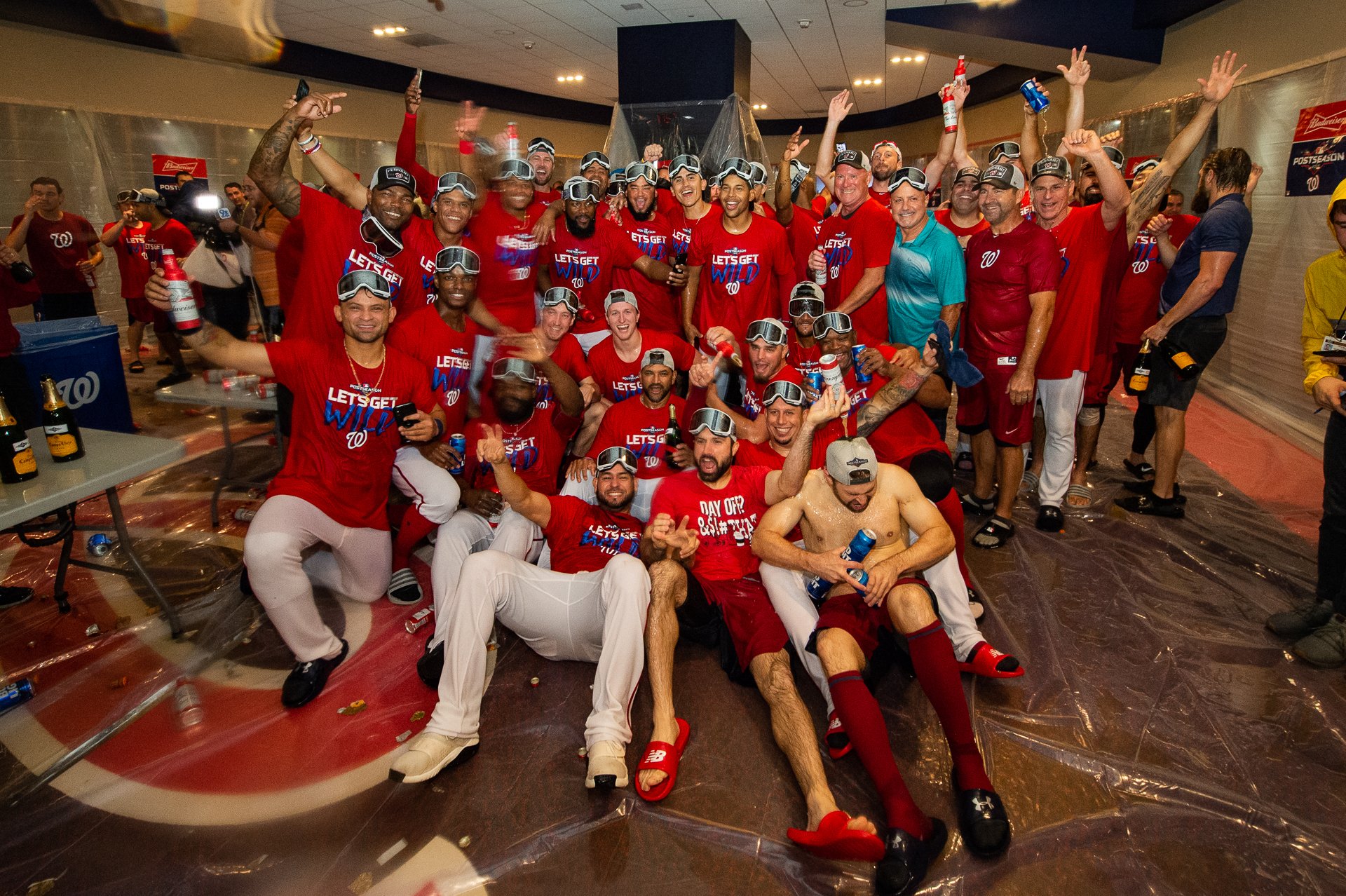 Following a 19-31 start to the season, the Washington Nationals turned it around on their way to clinching a spot in the 2019 MLB Postseason with a 4-1 and 6-5 doubleheader sweep over the Philadelphia Phillies. The sweep also eliminates the Philadelphia Phillies from playoff contention.
In the first game of the doubleheader, the Nationals scored two runs off sacrifice fly hits from Anthony Rendon in the fourth and sixth innings respectively. The other two runs game from an RBI single from Ryan Zimmerman and an error from Phillies pitcher Edgar Garcia.
In the second game, the Nationals fell behind 3-0 following a three-run home run from leftfielder Brad Miller in the first inning. The Nats would score their first run with a single-run home run from catcher Yan Gomes.
The Phillies would score another run in the fourth inning off another home run from Brad Miller making the score 4-1.
After scoring a run off a sacrifice hit from Yan Gomes, Trea Turner would give the Nationals their first lead of the game after a grand slam home run in the sixth inning to secure the win for the Nats.
Since the Nationals 19-31 start, they have gone 69-38 going from having the second worst in the National League to the fourth best record in the NL clinching their fifth playoff berth in the last eight seasons.
The Nats and Phillies will play two more games in their season series today and tomorrow respectively.
🍾🍾🍾🍾🍾🍾🍾
🍾🍾🍾🍾🍾🍾🍾
🍾🍾🍾🍾🍾🍾🍾
🍾🍾🍾🍾🍾🍾🍾
🍾🍾🍾🍾🍾🍾🍾#CLINCHED // #STAYINTHEFIGHT pic.twitter.com/h6d6Mm9X8C

— Washington Nationals (@Nationals) September 25, 2019
For the 5th time in 8 years, your Washington Nationals are headed to the @MLB Postseason!#CLINCHED // #STAYINTHEFIGHT pic.twitter.com/3T89Y8zZ4L

— Washington Nationals (@Nationals) September 25, 2019