Washington Nationals shut out Philadelphia Phillies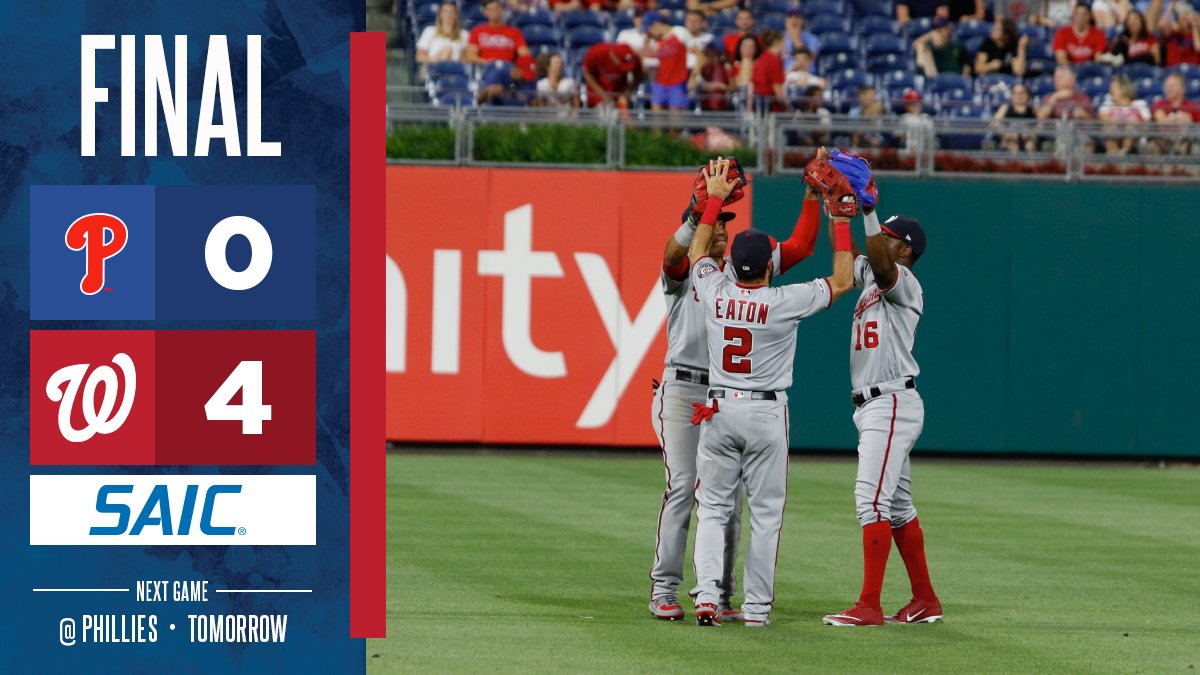 In their first game following the All-Star break, the Washington Nationals get a 4-0 win over the Philadelphia Phillies. The win for the Nationals improves their record to 48-42 increasing their second place lead in the NL East over the Phillies to 1.5 games.
The Nationals are 29-11 since snapping a five game losing streak on May 24th against the Miami Marlins going from the second worst record in the National League to the third best. On the other hand, the Phillies in this same time span are 18-23.
Nationals pitcher Stephen Strasburg improved his record to 11-4 on the season the most wins of any pitcher this season. It was not a pretty game for Strasburg as although he did not allow any runs, he did allow seven of the Phillies eight hits in the game.
The Nats got their first points on the board with a two-run hit by center fielder Victor Robles in the second inning.  The Nats would score on two more hits in the fourth and ninth innings by Ryan Zimmerman and Juan Soto to secure the win.
The Nats and Phillies will play two more games in this series over the next two days in Philadelphia.
🗣️ THE WASHINGTON NATIONALS HAVE BEEN THE BEST TEAM IN BASEBALL SINCE MAY 24!

FINAL // #Nats 4, Phillies 0 pic.twitter.com/J0HWvSOPKh

— Washington Nationals (@Nationals) July 13, 2019