1 in custody after crews battle fire at scene of barricade in Southeast DC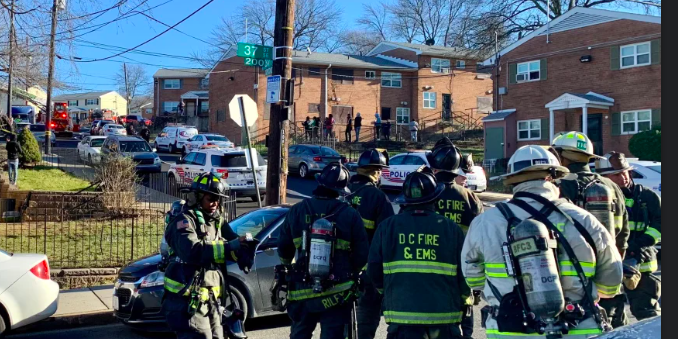 One person is in custody after crews battled a fire Monday at the scene of barricade in southeast D.C. The fire was reported at an apartment around 3 p.m. in the 200 block of 37th Place. Police say they have no information about the person taken into custody.
The fire was extinguished around 4:30 p.m. Firefighters were able to keep the fames from spreading to the attached buildings. The investigation is continuing at this time.