Celebrated Tuskegee Airman Charles McGee passed away at 102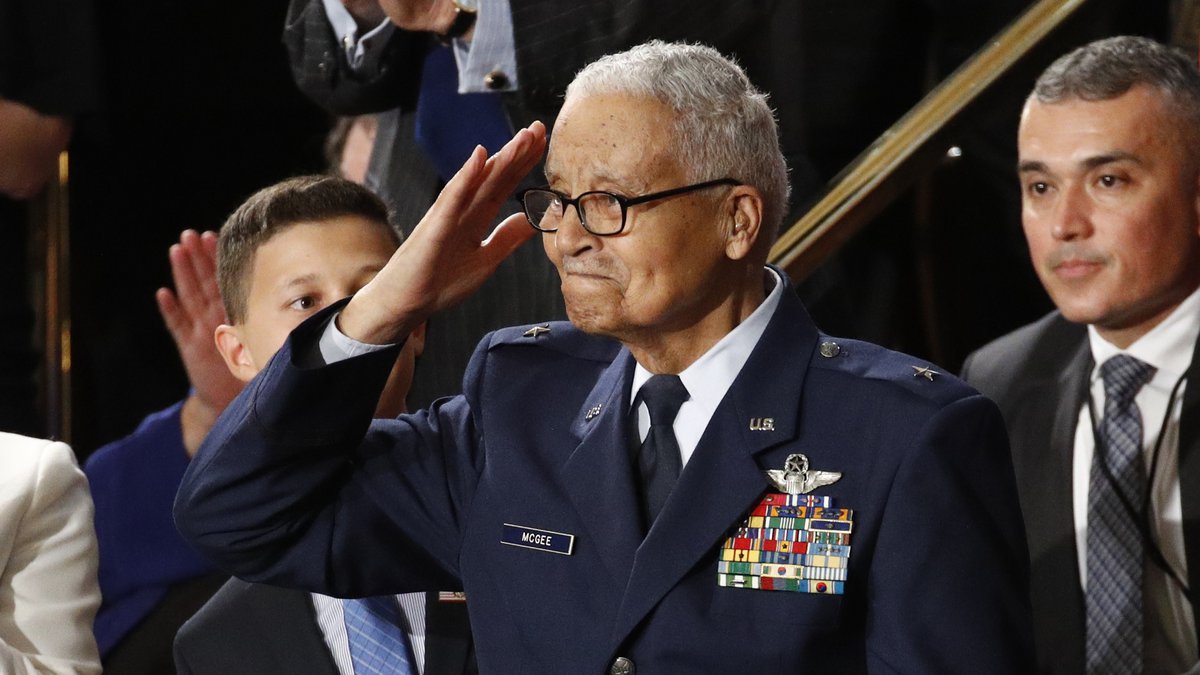 Charles McGee, one of a handful of Tuskegee Airmen pilots still alive in 2022, has died, his family announced Sunday. He was 102.
McGee, of Bethesda, Maryland, died peacefully in his sleep Sunday morning, his loved ones said in a statement. He received numerous awards, including the Bronze Star, and in 2020 President Donald Trump honored him in the State of the Union address, on the day he was promoted to honorary brigadier general.
He died with "his right hand over his heart, and was smiling serenely," his youngest daughter, Yvonne McGee, who was at his side, said in the family's statement.
McGee, part of a heroic group of Black pilots and support staffers trained at Tuskegee Army Air Field in Alabama, flew more than 400 missions spanning World War II to Vietnam. In the Second World War, the airmen's 332nd Expeditionary Operations Group of combat pilots, including bomber escorts, never lost a bomber to enemy action.