DMV's Beauty of the Week: Asia Abdullah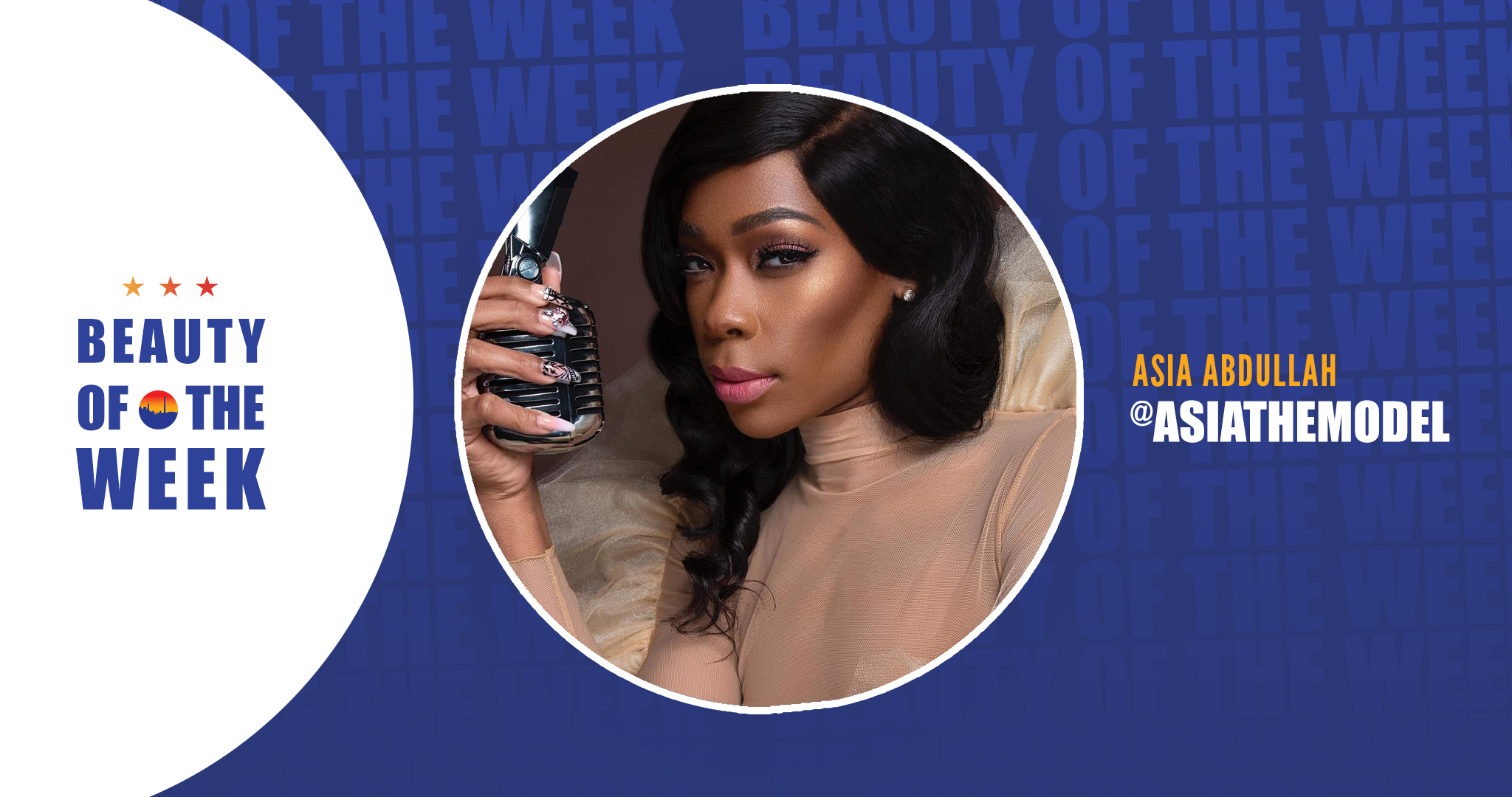 Born and raised in Washington DC, Asia Abdullah has a degree in Liberal Arts with concentration in Visual Communication and Graphic Design. She currently work for Department of Parks and Recreations and does a lot of freelance modeling. She does things like consult all ages with interest in modeling, productions, and lifestyle plus recruit and hire models, bartenders, dancers, etc. for various gigs.
Twitter: @AsiaTheModel             
Instagram: @AsiaTheModel        
Facebook: Asia Abdullah
---
What's something people should know about you?
I love to travel to different places and try new things. A couple of my favorite places to visit are Paris, Egypt, Russia and Milano. I used to figure skate for 6 years (my plan was to go to the junior Olympic), Cheered in elementary, joined All-stars teams while cheering in high school and continued until the second year of college. Formed a modeling group and showcase on my last year of high school and formed an origination in college. I am apart and participate in the "Ballroom Scene" not dancing with "The Stars" ballroom. I'm talking about what you see on TikTok with the crazy spins and dips. The shows you probably seen on TV: "Pose", "Legendary", "My House" on ViceLand, or Documentary called "Paris Is Burning".
What's your favorite food(s)?
My favorite foods are Thai and pasta.
Random: Beyonce or Rihanna?
As I reminisce of this random question: "Are you Feeling like a Michelle Obama or a Rihanna?"(Insider joke) I laugh at this.

It's Beyonce, in mornings. And it's Rihanna at night. They both are amazing and extraordinary women that conquered in their own lane. But will have to go with RiRi duh!
What's your favorite color(s)?
Omg Black!
If you had to choose a superpower, what superpower would you choose?
The power of time! To freeze time or even go back and to the future.
Which beauty product is a must-have before you leave the house?
Vitamin E Gel from GNC, works for everything! Lips, face, and body.
Who is your favorite person on social media?
I really don't have a favorite person on social media, just visual contents like art, fashion, dance, architect, and travel.
What's the first thing that comes to mind when you hear the word success?
I don't know why but accomplishments and money.
Propose a question to next week's BOTW.
What was your smallest or biggest break that put your foot in the door of where you standing now?
What is your favorite clothing brand?
Zara (my go too), Hofalenciago (he always makes my clothes @hofalenciago), IAMGIA, and then Balenciaga (When I feel like spending).
How do you like to spend your free time?
What free time? When I have time it's basically Sleeeppppp!
What does a typical day in your week look like?
So I have to be at work 5:30a-2pm, during the time frame of 4pm- until I'm either running a modeling practice, coordinating a project with a client(s), going to some type of class, events, shows and or running errands.
If your personality was a flavor, what flavor would it be?
Pineapple
Any Shoutouts?
Of course, to ALLah as always, family, friends and my supporters!!!!! I couldn't do anything without the love and support.