Get To Know USA Clothing Brand: Paril Clothing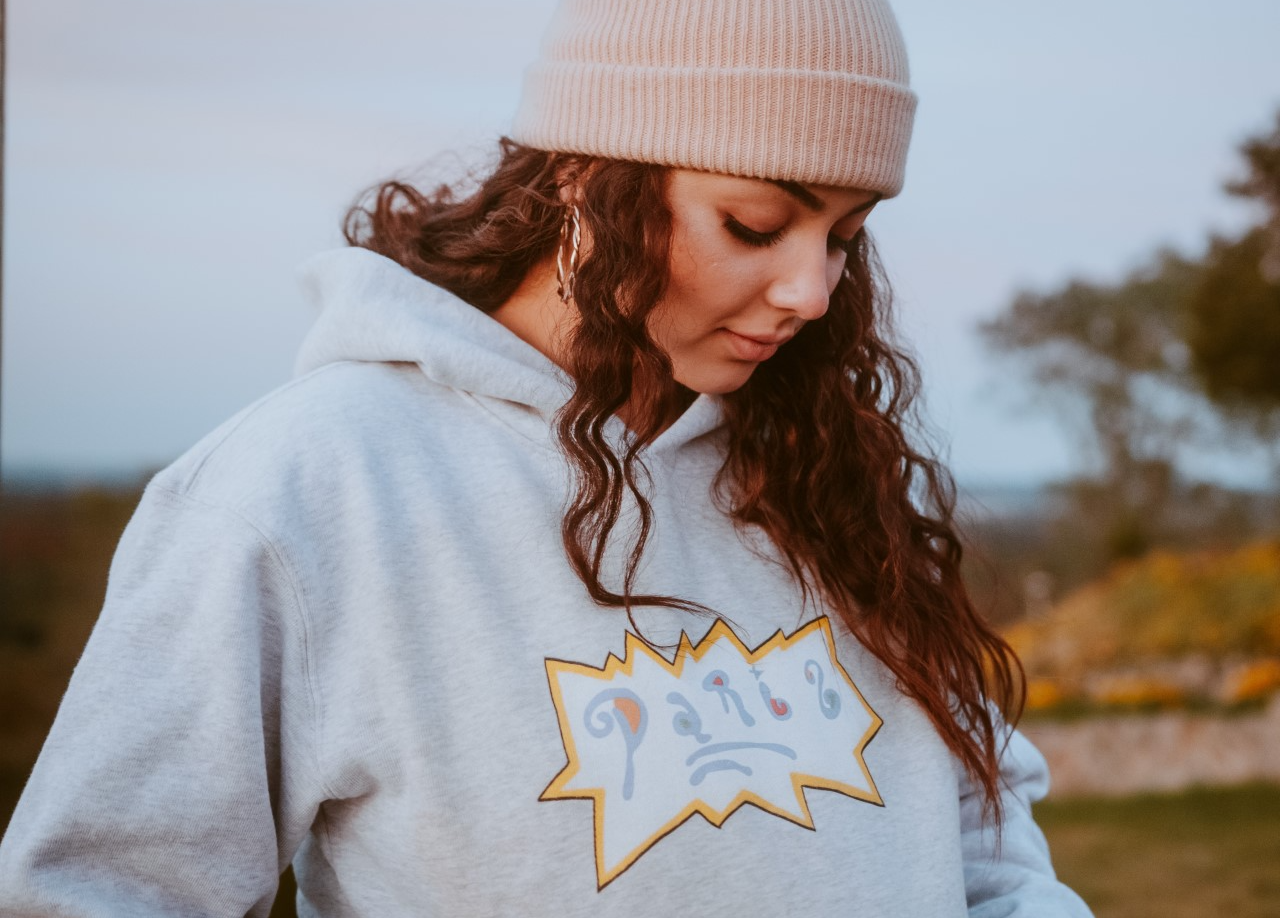 Paril Clothing
USA Clothing brand offering a high end, sustainable Streetwear at an affordable price. Focus on sustainability will go into all aspects from the materials used in the cloths to the materials used for the packaging of the cloths. Paril will also introduce blockchain technology for authentication, traceability and transparency to the customer so that they can verify that the pieces that they receive are indeed from Paril and also so they can get informed on the different collectives involved in creating the pieces. All this will be included on a QR code printed on a metal tag that all pieces will come included with. Paril will represent all the fun and colorful aspects from sectors such as art, tradition and culture from all over the world.
Get To Know The Owner of Paril Clothing

What made you decide to pursue a career in fashion?
I saw that the fashion and clothing industry was behind technology wise supply chain side. Thanks to Blockchain technology we think that we will be ahead of the curve and it will later help us track the different parts of our supply chain and also allow us to show the customer the different moving parts it takes to make their product. Another plus it that it will allow us to interact in other ways, these blockchain features makes each piece purchased an NFT. We also plan to create items with different artists, from old to new, and have many different design concepts to bring into the fashion world that we think can shape the future of clothing because our focus on the materials is something that will set us up for the future.
What do you consider the most important facets of the fashion industry?

I think that the most important facet of the fashion industry is the fact that it's an artistic outlet for people to express themselves. Whether you're the artist behind the design that is letting out their artistic expression out on a clothing piece as if they were painting on a canvas. or just the individual that wants to express their mood for the day with what they are wearing. Understanding both ends will help create better designs that push the industry in the right direction.
What do you think are the current and future trends in fashion?

Some of the current fashion trends I see is the incorporation of Streetwear and active wear with designer and as a streetwear brand we strive to bring quality that is better then the current designer brands, but at a reasonable price. I think that the incorporation of the NFT space and upcoming Metaverses and digital space will influence the future of fashion and what features people will want to wear in real life.
How do you think your education has prepared you to work in fashion?

Thanks to my educational background in computer science, I was able to incorporate new technology that has never been used in the fashion world before. Using Blockchain will allow us to interact, be more transparent and allow us to track the different moving parts involved in making our product easier.
Define "Fashion."

Fashion is the expression of a person's mood through what they wear, and fashion trends are shaped by the mood of culture seen through its art at the time.
How do you handle stress?

I like to distract myself with vacation or just going to the gym and letting out that energy in more productive ways, rather than letting it bottle up inside.
How comfortable are you working hands on with models and designers?

I am very comfortable working with models and designers. It gets me excited to be able to talk to people in the same industry because it's another way to learn about the industry that I'm in.
What qualifies you for a career in fashion over other candidates?

I think I have a greater knowledge on materials that clothing is made of then most designers do. I think that designers are focusing a lot more on creating new design concepts and don't care enough about what they're making it out of. I think with what I am bringing people will start paying more attention to what they are wearing, while at the same time bringing dope artistic designs that make people think.
Do you consider yourself a people person?

I think that I am a people person because when structuring my business a lot of the goals I created for the brand revolve around creating as much good for people on different levels as possible. I want to help this planet so a sustainable streetwear brand was the best thing I could possibly contribute to this world. I want more people to think about what their stuff is made from so when purchasing clothes they can have more sustainable material clothes that have quality that lasts.
How do you handle conflict?

When handling any conflict I like to hear both sides of the conflict before coming to a conclusion. I like being the peacemaker so any info that can allow me to come up with an idea, in which both parties can compromise and avoid any serious conflict, I will always try to go down that path.
How would you describe your personal style?

I think my style can be described as being cozy wear. I always strive to be as comfortable as possible in my clothes so I wear a lot of soft comfortable clothing like t-shirts, joggers, hoodies and beanies. During the winter time I like to wear layers and during hot times like spring or summer, I like to wear breathable shorts and tees and button downs or shirts made of specific materials to keep cool during these times.
Where would you like your career in fashion to lead you?

I want to be able to have everything in house. I want to grow the raw materials, fabricate the pieces and print the designs all in house. I want to be able to do this so that the business can become self-sustaining without me having to be there the whole time. I want to be able to create other businesses from this brand that will do good for the world, so I want it to be as successful as it can be. The main goal throughout this journey that will keep order will be finding balance with nature in everything we do. Hopefully this mindset spreads to the rest of the fashion world and with the introduction of new tech to this industry hope we can make it easier for others to follow.
How would you deal with an arrogant client?

I am a pretty open person and if I don't know something I like to ask questions to better understand something. I would probably take the same approach with that person because they might know something I don't, but at the same time I would start by asking them questions to better understand why they act as arrogant as they do in order to see if it's worth talking to that person in the first place.
What hobbies do you have that relate to the fashion industry?

The past 8 years I have spent my time collecting fashion pieces from different brands because I appreciate unique pieces. I have been a collector of sneakers since middle school so that also influenced my path down the fashion world and has influenced design concepts that I have tucked away for that brand. This culture has had a huge impact on how I dress and what I am currently creating, thanks to growing up around cultural brands like new balance, nike, adidas and supreme and certain designer brands.
What's next for you?
We want to keep creating dope designs on different pieces like pants and shorts and expand the current catalog we have for the brand. This will also include working with other up and coming artists and also current pop artists if possible.