3 people injured after a house fire involving several vehicles in Sykesville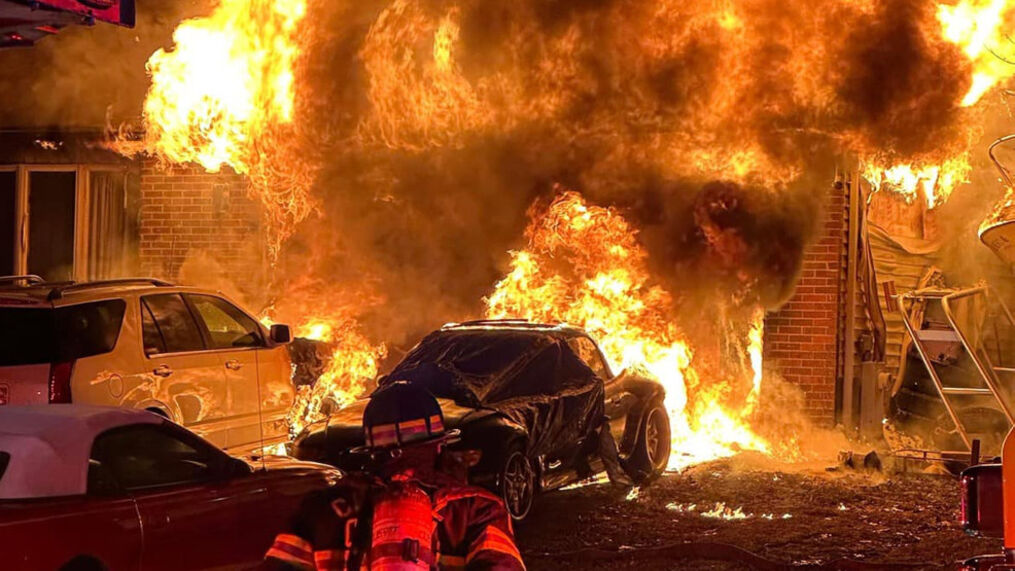 On Monday night, emergency personnel responded to a heavy fire at a Sykesville home, injuring three people. At 8:20 p.m., the Sykesville Freedom District Fire Department, along with mutual aid units, were called to the 6100 block of Frontier Road for a reported house fire.
Crews arrived on the scene within minutes and discovered a fire in the garage involving several vehicles. The fire was contained to the home's garage and attic, and two vehicles in the driveway and a trailered cabin cruiser next to the garage were also severely damaged.
At the time of the fire, there were four people in the house. Three of them were injured. One of the three victims was taken to Carroll Hospital Center for treatment of non-life-threatening injuries. The other two patients declined transportation.
The fire did not spread to the rest of the house. In total, 50 firefighters from Carroll County's Sykesville, Gamber, Winfield, Baltimore, and Howard counties responded.