Meet The DMV: Quintina Briscoe, Speech-Language Pathologist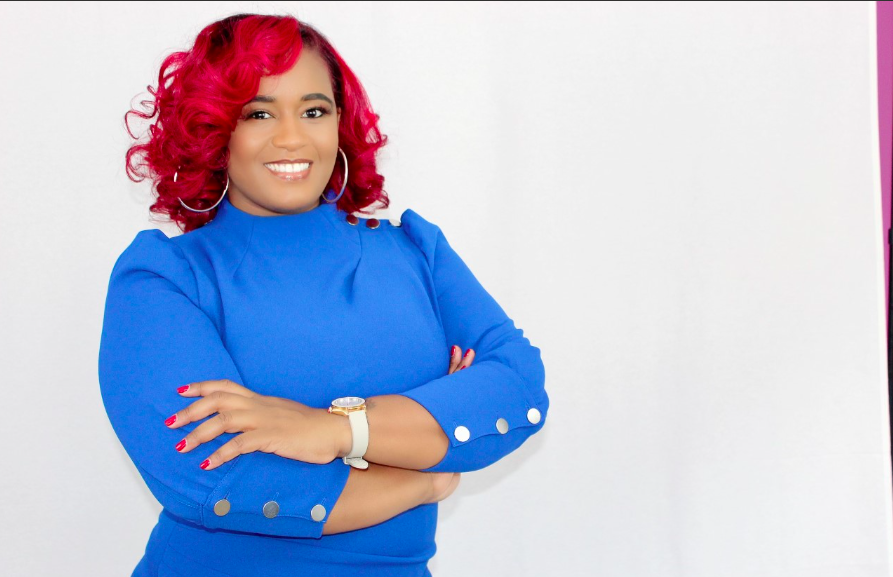 Often times when I meet new people in the DMV, I come across individuals who have a background in music, entertainment, media or business. Today, I have the pleasure of meeting and speaking with Quintina Briscoe, who is a Speech-Language Pathologist. I was very estatic to speak with Quintana because for one she is a African-American women in healthcare. Secondly, I do not know much about the role and responsibilities of a Speech-Language Pathologist. We had a chance to sit down and talk about her career journey with speech-language pathology?
Q: Thank you so much for speaking with us today, Quintina! For those that aren't familiar, can you explain what speech-language pathology is?
Quintina Briscoe: Thank you so much for having me! Sure, I'll try to sum it up as best I can! Speech and Language Pathology is the study of communication that addresses a range of speech and language conditions. From severe situations, such as cognitive disorders, the results of traumatic brain injuries, to more minor situations, such as articulation and stuttering, Speech-Language Pathologists provide treatment for people of all ages, 0-100!
We give people a voice and practical strategies to get their voices back! We help people who have been diagnosed with disabilities such as voice disorders, expressive and receptive language disorders, swallowing disorders, autism spectrum disorders, intellectual disorders, developmental disorders, congenital disorders, traumatic brain injuries, accidents, diseases, etc. 
Speech and Language Pathologists are educated professionals who prevent, diagnose and treat a multitude of communication disorders. We work in schools, hospitals, private practice, nursing homes, rehabilitation centers, etc. 
Q: Can you tell us more about your professional background and how you got into speech-language pathology?

Quintina Briscoe: I come from a family of skilled educators and health workers. My grandmother was a nurse, my grandfather a surgeon tech, my mother a special education teacher, and my sister is a Speech-Language pathologist. I remember my sister coming home and showing me her first bi-weekly check for an amount of $4,000, I was all in at that moment! I registered for classes and automatically fell in love with the curriculum. Hearing disabilities also run in my family, I truly believe this was my destiny and purpose! 
In order to practice as a Speech-Language Pathologist, I received my undergraduate degree at the University of the District of Columbia and earned my Masters's degree from Howard University. I studied Science and Communication disorders at both Universities. I then landed my first job in an elementary school, but after a few years, I felt like my soul was calling me to do something bigger. I ended up quitting my 9-5 right before the pandemic, which was extremely stressful in the middle of the world being turned upside down. I started my own practice, and regardless of the stress and worry I felt, it thrived! To the point that we outgrew my house and additional clinic space. We then moved to our current facility, which we've now also outgrown. I'm extremely proud of growing my practice by almost 2000 percent in under 2 years! We have a waiting list of over 100 children waiting for our services, which is both rewarding and unfortunate. 
Q: Why is speech-language pathology important for our children?
Quintina Briscoe: From children who are non-verbal to those that just have a little difficulty communicating their wants and needs. Speech and Language Pathologists teach them how to better communicate in an effort to assist not only them but also their families by understanding their needs. Imagine going to a restaurant, knowing what you want to order, and not being able to properly communicate it to your waiter or waitress. You would be so frustrated that eventually you would give up, settle for something else, or get so frustrated you would result to behaviors of screaming, tantrums, banging your head, etc. Speech-language pathologists are skilled professionals that can help significantly improve the quality of daily life for those who could benefit many children. 
Our population covers but is not limited to assisting children with congenital delays such as autism spectrum disorder, attention deficit hyperactivity disorder, brain injury due to an infection, such as meningitis, etc. We also serve children with cognitive disorders such as down syndrome, intellectual disability, cerebral palsy, weakness in the muscles of the mouth or difficulty moving the tongue or jaw majorly interferes with speech.  Also, remember that this is only some of the list for Pediatric Medicine. There is an additional benefits list of speech therapy for the adolescent or geriatric population.
Q: What's your advice for parents? Should all children be enrolled in speech-language pathology as a preventative measure for healthy development?

Quintina Briscoe: Great question! No, every child should not be enrolled in speech and language therapy. However, my practice has found that after the pandemic more kids have speaking/communication deficits. This might be from the lack of interaction or due to genetic delays. 
To the parent who is wondering if their child requires speech therapy, I would say to reference the developmental milestones for your child's chronological age. Developmental milestones are a list of researched norms that most children can do by a certain age. Skills such as taking the first step, smiling for the first time, and waving "bye-bye" are called developmental milestones. For example, if you notice that your four-year-old child is still babbling and unable to speak, or not able to follow one-step directions, then you should contact a Speech-Language pathologist for evaluation. All children could benefit from language learning groups, but do not particularly require therapy. 
Q: Are there any disparities or equity gaps present in children who are receiving SLP?

Quintina Briscoe: Yes, there is a tumultuous amount of equity gaps with children who currently require Speech and Language therapy, both diagnosed and undiagnosed.  The first step would be families not being privy to the services the SLP provides. If one knows who and what they have access to, they are more likely to seek help. 
Second, there are not enough Speech Pathologists professionals, mainly because most people do not know we exist or what we do. Out of the thousands of SLPs, only six percent are African-American. This results in not enough African American neighborhoods and schools focusing on SLP during career fairs. Ultimately, we will continue to experience this equity gap and disparities in educational outcomes if students do not receive the services they need to thrive as adults, especially in low-income areas. Even worse, we are at risk of hindering communication, which shows up as detrimental behavior in our communities. It's truly a downward spiral and it will continue to spiral if we do not inform the next generation about who SLPs are and what they do. 
Third, there is no access due to minimal professionals and access to these professionals in certain demographic locations. Our clinic is traveling to Belize in 2023, simply because there is only 1 clinician in the entire country! To avoid this, it is important that we either open more practices to serve the overpopulation of students with disabilities and/or recruit more professionals so that they can serve more children. 
Q: Can you elaborate more on your online courses? 
Quintina Briscoe: Speech Lab University (SLU) is a Continuing Education company that is licensed by our licensing board American Speech and Hearing Association (ASHA). SLU teaches best practices to Speech and Language Pathologists and other related service providers, teaching them how to become efficient private practice owners, grow their teams to offer more services to their demographic, and how strategically service their population through witty inventions for therapy, private practice, innovations, etc so that we can minimize the overflow and underserved need in our areas.

Q: How can people sign up for the courses?
Quintina Briscoe: f you would like to sign up for courses as a Speech and Language Pathologist, you would visit our website, pediatric speech lab.com, and click the link that says "Speech Lab University."
Q: How can people stay connected with you?
Quintina Briscoe:  People can follow us on Instagram @thecepreneur and contact me via e-mail university@pediatricspeechlab.com