DMV Beauty of the Week: London Zhiloh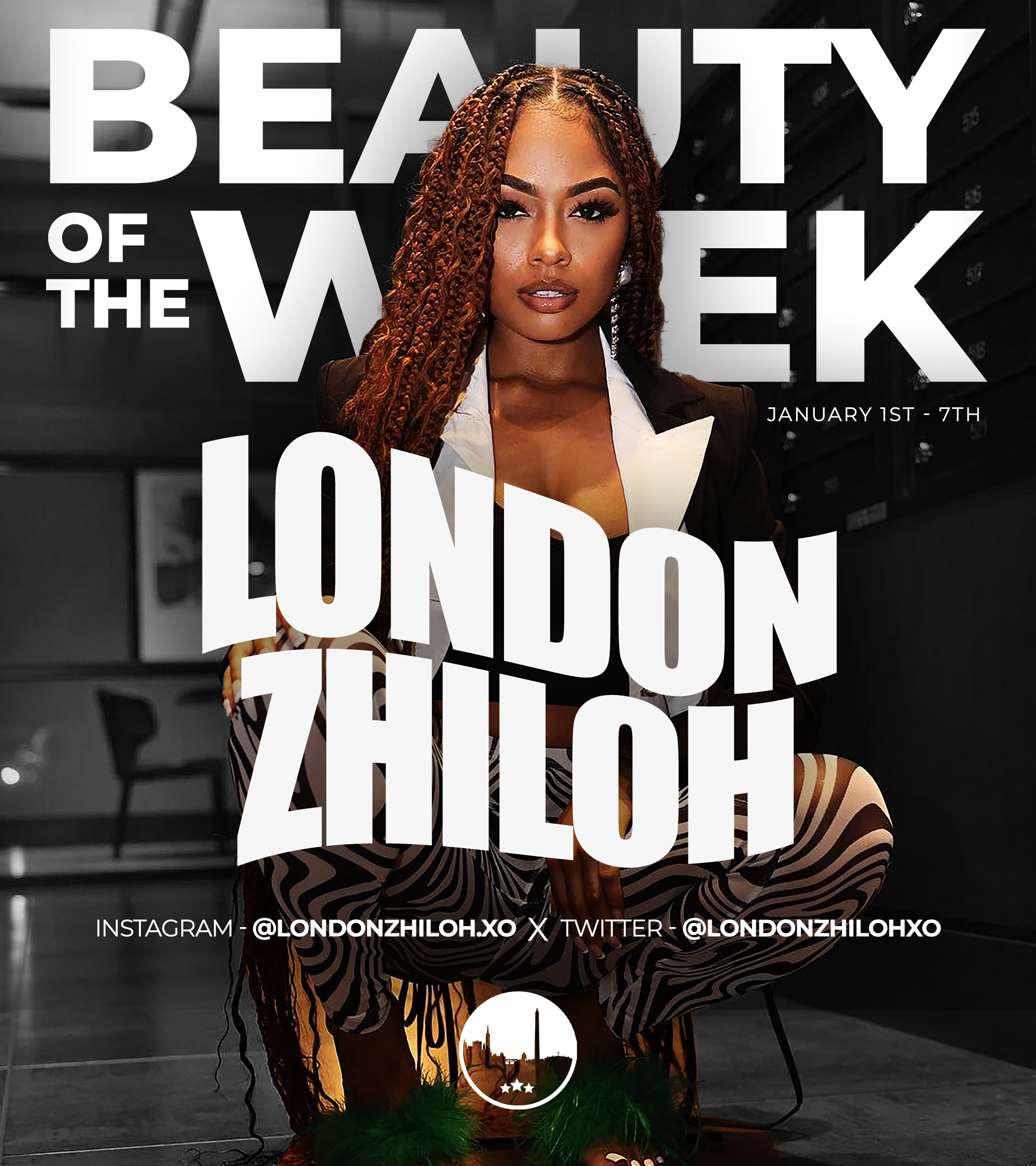 London Zhiloh was born in Washington, DC but raised in Prince George's County, MD. Compassionate healer, writer, heart to heart communicator, mother, entrepreneur, pioneer …multidimensional being…using my light to uplift the world. She started her journey as a brand/influencer in high school, as she found interest in social media at the age of 16. Using her platforms to connect with other like-minded people, which help create a lifestyle brand that captured the attention of people across the globe.
Building a vast network, London began pursuing modeling and acting in the DMV area and  later moved to NYC at the age of 19. While in NY, she got to work with some of the largest modeling brands and companies such as Nike, Gucci, Vogue, Bergdorf Goodman + more.
Then began directing music videos and helping other young creatives with their branding and marketing. As her spirit began to evolve so did her brands, so she has added healthy eating/cooking, holistic practices and parenting under her belt. With large intent to merge all of her talents and skills together under one large agency. This will offer opportunities to other young talented creatives in the DMV (DC MD VA) area the opportunity to expand globally. 
But Really… Who Is London Zhiloh? Lets Meet Her:
What's something people should know about you?
Something people should know about me: I  get a rush from multitasking and can read really fast. Also I create my best work when I'm completely relaxed or if I've had a few naps…rushing feels very unnatural.
What's your favorite food(s)?
Favorite foods: I really love the richness in pasta, and I could eat tacos like every day.
If you had to choose a superpower, what superpower would you choose?
There's no if I had a superpower, lol I use my superpowers every day. One of my favorite ones is the ability to tap into other peoples emotions, and my hyper awareness to everything around me…it's really an art to it. 
Which beauty product is a must-have before you leave the house?
Beauty product must have before I leave the house is definitely lipgloss, I can't go anywhere without it and I usually carry back ups in my purse in case I lose one.
Who is your favorite person on social media?
My favorite person on social media is crazy, but people I enjoy : @illbrill, @_cuban_link, @19_keys, @earnyourleisure, @honeydewholistics, @queenofgreen, @girlnxtdior, @kristy.sarah, @carriecripshaw, @ladylondon, @ishateria, @alexisphifer, @by_neeks, @drekagates 
If you can meet any music artist of all time, who would it be?
If I could meet any musician, it would be Anita Baker.
What is your favorite clothing brand?
I don't have a favorite clothing brand fr, I have interest in a variety of different brands …I'm big on textures though. Recently I've been studying the creation of more eco-friendly clothing.
How do you like to spend your free time?
I like to spend my free time in nature ,taking photos, dancing, cool activities with my kid, painting or cooking …discovering new things and literally napping.
What does a typical day in your week look like?
A typical day in my week is generally filled with gratitude, prayer, meditation, spending time with my kid, going out indulging in art, bringing my ideas to life with other creatives, listening to inspiring music, lots of intentional communicating with many people online and offline. Visualizing, making time for play as I do work. 
If your personality was a flavor, what flavor would it be?
If my personality was a flavor it would most likely be something like strawberry vanilla short cake and mango sorbet….I do have my habanero spicy moments though (;
Any Shoutouts?
Shout out to God and my support system…those people who genuinely support my movement even when things don't seem to be moving, ya'll are my fuel…very much so important…and I appreciate all of the love and encouragement I receive daily. It means the world to me!
Twitter: LondonZhilohXO | Instagram: LondonZhiloh.XO | Facebook: London Zhiloh