DMV Beauty of the Week: Kara Marie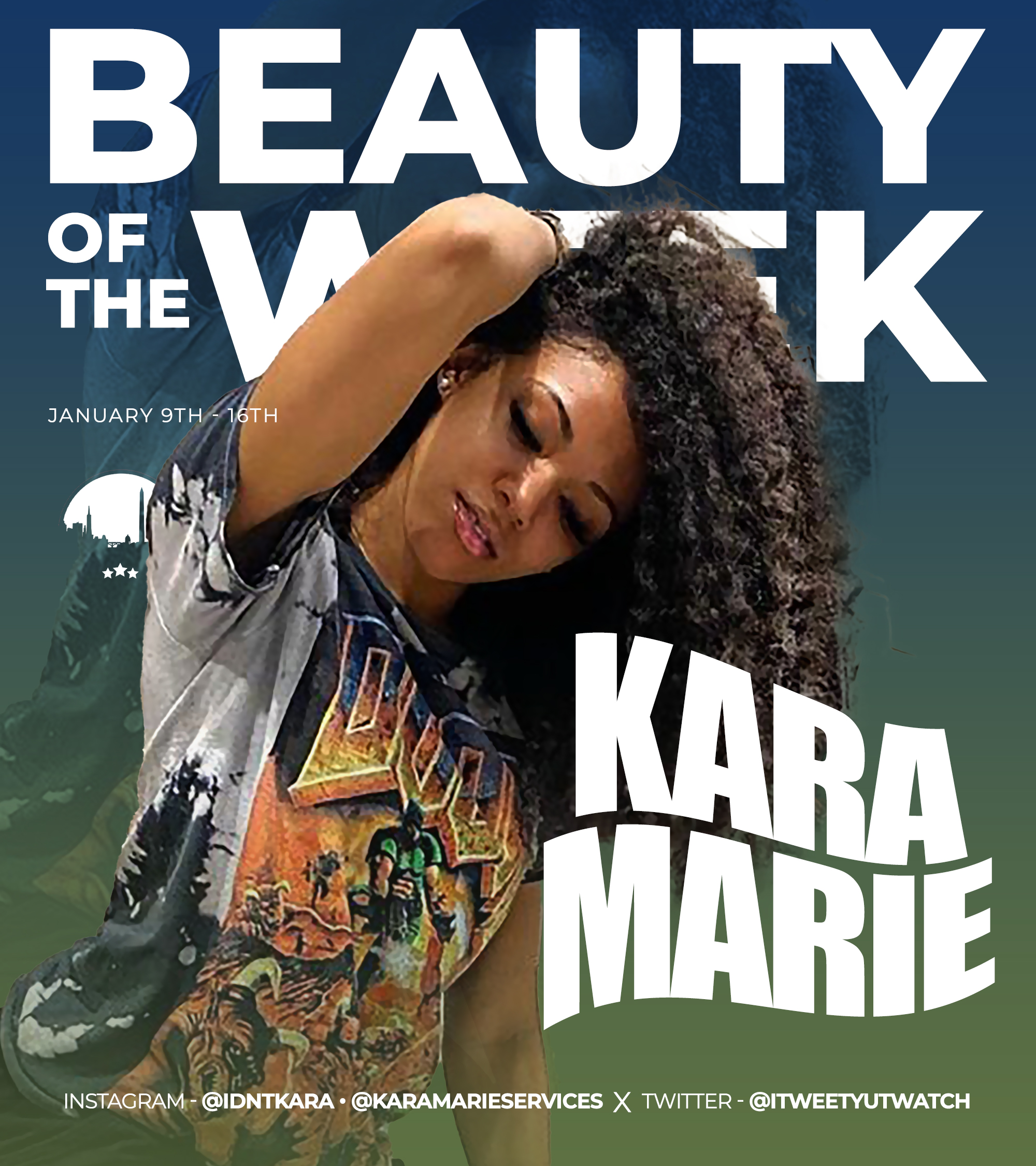 Kara Marie is a hard working mom and entrepreneur from the DMV. Known for always looking to have a good time, Kara still has huge aspirations of wanting to learn more to be able to achieve new things. She currently is the proud owner of Kara Marie Services, a hair business where she teaches wig classes, sell wigs and hair. With a lot of amazing opportunities unfolding for Kara, she is looking to start more businesses focused solely on passive income for her family.
But Really… Who Is Kara Marie? Lets Meet Her…
What's something people should know about you?
I'm an extroverted/introvert but I do make people feel comfortable while in my presence.
What's your favorite food(s)?
Chocolate chip cookies.
From London: If money wasn't a factor what would you do for a living, and why?
Travel all over the world, create a group for young girls to connect and learn, or just simply be a mom to 5 kids.
What's your favorite color(s)?
I don't have one, but if I had to pick pink or black.
If you had to choose a superpower, what superpower would you choose?
To read minds, or travel through time.
Which beauty product is a must-have before you leave the house?
Lip gloss.
Who is your favorite person on social media?
@iammilanrouge
If you can meet any music artist of all time, who would it be?
Beyoncé.
How do you like to spend your free time?
I like to hang with myself or friends. Go to gym. Relax.
What does a typical day in your week look like?
Everyday is diff. But I do mom duties mixed in with doggie duties. I work. Go to gym.  Cleaning. Making content. Watching podcast.
If your personality was a flavor, what flavor would it be?
Watermelon.
Any Shoutouts?
Thank you God for everything.