DMV Beauty of the Week: Blac Persia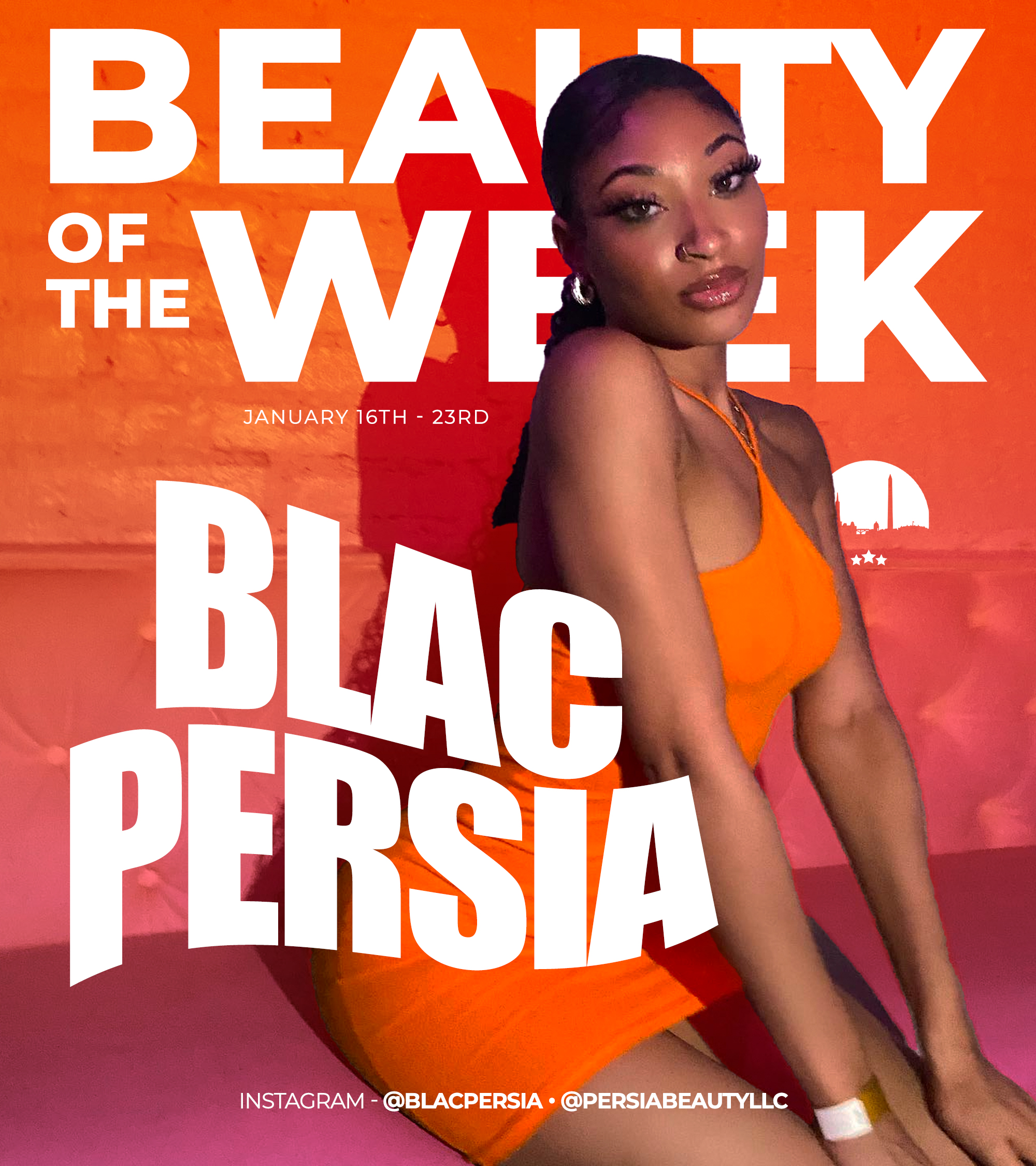 Born January 21st in Prince George's County, Maryland, Blac Persia at the age 27 years old, is a proud mother of a beautiful baby boy. Currently resigning in Virginia, she's now a licensed Esthetician. With becoming a licensed Esthetician, she has opened her own business doing lash extensions, makeup and eyebrows as a career.
Lets Meet Persia 
What's something people should know about you?
People should know that I'm hustler at Heart and about my business.
What's your favorite food(s)?
My favorite foods are tacos, ramen or pho and Butter chicken with rice!
From Kara: What's one habit you want to get rid of for 2023?
A habit I'd like to get rid of in 2023 is Procrastinating.
What's your favorite color(s)?
My favorite colors are Blue and Black.
If you had to choose a superpower, what superpower would you choose?
If I had a super power, I would just be invincible but if that's not a super power I'd want the power to Heal.
Which beauty product is a must-have before you leave the house?
A beauty product i can't leave the house without is my Lip Gloss.
Who is your favorite person on social media?
I don't have a favorite person on social media. I don't idolize people.
If you can meet any music artist of all time, who would it be?
If i could meet any music artist it would be Micheal Jackson.
What is your favorite clothing brand?
My favorite brand is Yves Saint Laurent.
How do you like to spend your free time?
I like to spend my free time writing music spending time with friends and family.
What does a typical day in your week look like?
A typical day in my week is me being a full time mother and a full time entrepreneur.
If your personality was a flavor, what flavor would it be?
If my personality was a flavor it would be mambo sauce.
Any Shoutouts?
I just wanna give a shout out to God and my ancestors!