DMV's Beauty of the Week: Ramani Simone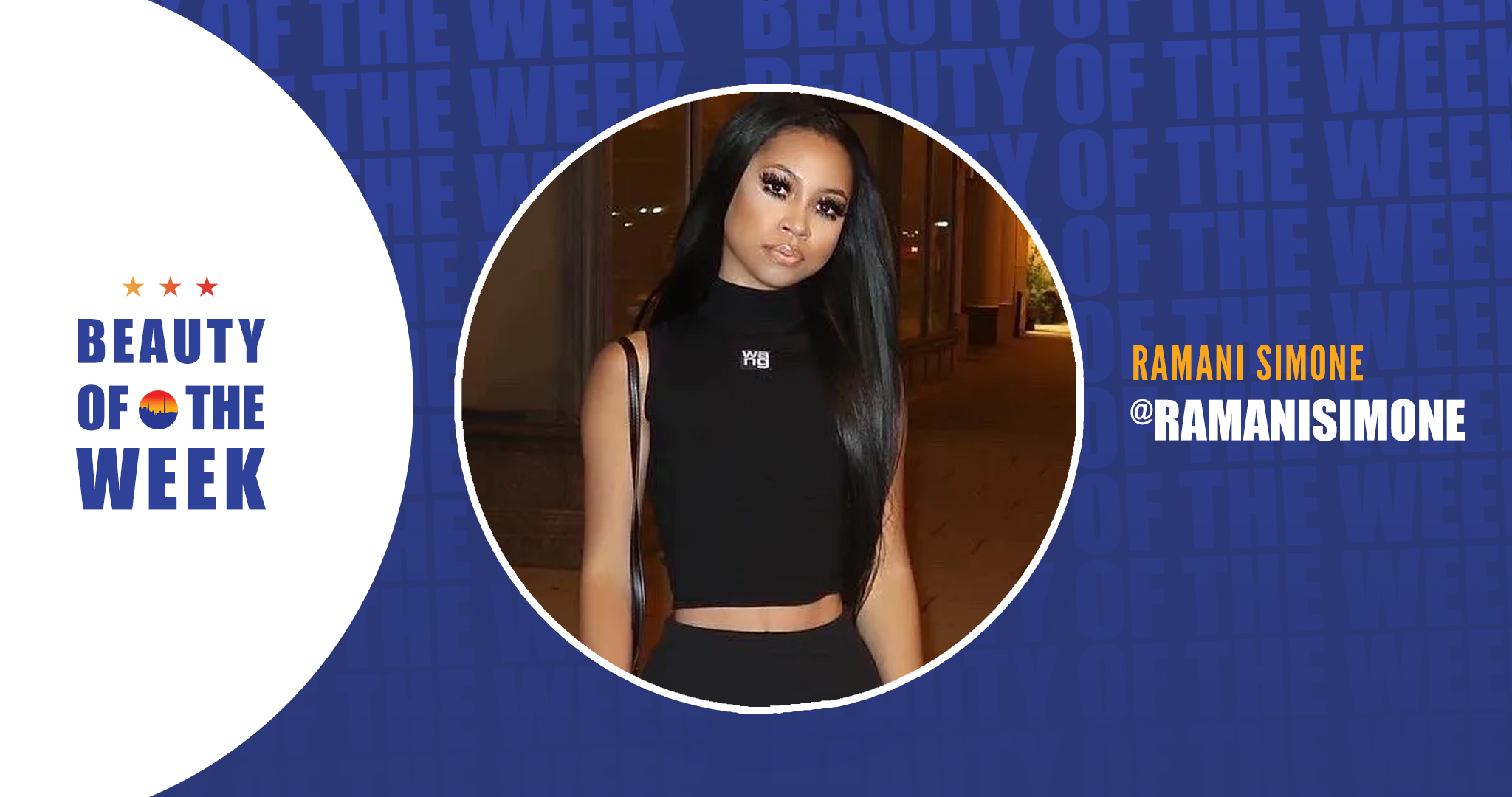 Get To Know Ramani Simone
Meet Ramani Simone, a 20 years old and from the District of Columbia , studying International Affairs at The George Washington University as a third year student. Much of my work is centered around the Women, Peace and Security Agenda, and last year I created my growing scholarship organization to support victims of gender-based violence in DC. Outside of my organizational work you may have seen me model for local beauty brands and national entertainment artists, or potentially have been in my chair as a hair client. Most of my content is a mix of everything, ranging from international travel experiences to regular pictures of me just going out. I'm always open to working with local businesses and putting people onto networking opportunities; if anyone has any questions feel free to reach out!
What's something people should know about you?
For me it's just having people being motivated by my journey, it's less about them knowing something specific and more about me being a source of inspiration for those who follow me. I guess I would want people to know I'm not a fan of negativity, and if that's their energy they're on the wrong page.
What's your favorite food(s)?
The curry goat platter at Jam Doung Style Cuisine on North Capitol and the lamb plate from @chef_henny on Instagram are definitely in my list of top favorite foods. It's not really a food place but Starbucks has my heart, I order a caramel iced latte with a couple shots of espresso almost every morning.
Random: Beyonce or Rihanna?
They're both amazing but I would say Rihanna just because she seems so carefree. She doesn't seem to let anyone get in the way of how she decides to express herself personally and creatively, and that's something I really admire about her. Beyonce is undeniably talented and charitable as well, but it's something down-to-earth about Rihanna that I can relate to.
What's your favorite color(s)?
This sounds crazy but black, half of my closet and furniture is black so I think that's my favorite color. It's something sleek about jet black hair and eyeliner, black just pairs nicely with pops of color and matches everything in my opinion.
If you had to choose a superpower, what superpower would you choose?
I would want the ability to teleport because I wouldn't have to wait in long lines at the airport or spend money on flights. I would wake up on a beach any day of the week just because.
Which beauty product is a must-have before you leave the house?
A brush or comb. Literally there's always one in my bag, I've been doing it since high school just because you never know how your hair is going to act.
Who is your favorite person on social media?
@ehimeora , everyone should purchase her book "Ancestors Said, 365 Meditations for a Peaceful Year."
East Coast or West Coast?
East coast for sure, I've traveled to Los Angeles a few times and I'm unsure if I'd ever permanently move on that side.
If you can meet any music artist of all time, who would it be?
Jamaican artist Vybz Kartel, free him!
Propose a question to next week's BOTW.
If you had to live in another country, which country would you choose?
What is your favorite clothing brand?
This is basic but most of my pieces come from Zara, a lot of the designer brands I've paired
have controversial designers and even Zara has had some problematic designs — so it's difficult for me to make a decision honestly. The UK's Poster Girl brand and Anifa M's Hanifa are both women owned and super cute right now.
How do you like to spend your free time?
Traveling is my favorite hobby , it really changes my outlook on life every time I'm able to experience a new culture and environment.
What does a typical day in your week look like?
I'm a college student with a full time job and business, so a typical day for me is a really hectic schedule generally spent working and planning.
If your personality was a flavor, what flavor would it be?
I really didn't know how to answer this question so I searched up a BuzzFeed quiz that would tell me what it would be, and my flavor ended up being savory. It said I'm tasteful, big on organization and time management, only like to be active if I'm having fun, and that I'm the friend for advice. I don't know how all that ended up meaning savory but it sounds right! Lol
Any Shoutouts?
Follow my business @TouchedByRS on Instagram and shoutout to everyone in my support system! Big shoutout to Tae Sweizy for featuring me on this platform.