6IX9INE is Back but is he really though?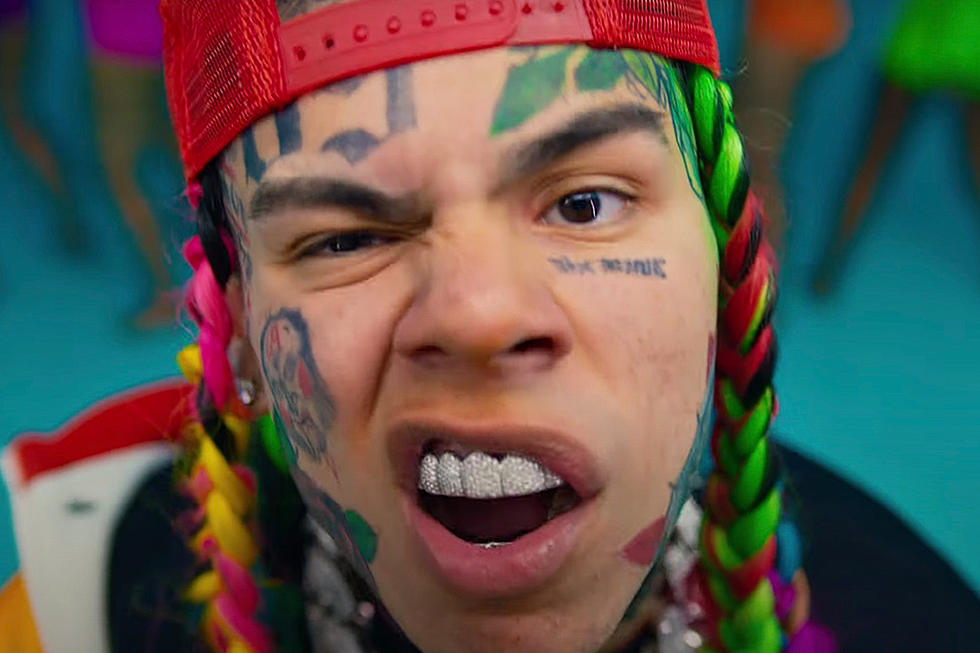 Now hear this, Man look It's been a long time, a fantastic turn out to 6ix9ine comeback millions of viewers, high reach, great interactions but the same old song and few words attached to the whole sound but sounds the same to his previous songs. He is a great performance artist who knows what he is doing, But you must be lying to yourself that you follow him because of his "MUSIC." 6ix9ine previewed his new single "GOOBA," which in terms of numbers did tremendously. Still, in terms of musicality, vocabulary, flow, it fails to show us what else he can do except his usual visual presence and getting into people's nerves without even trying. I mean it's been two years coming he is ruling the charts again for sure my question is it because the chaos around him is what makes him so appealing? When there are so many artists bringing in years worth of work? With all the right ingredients to make a song? What happens to them?
I had read interviews involving him before all the stuff happened way back where he said he goes to the studio to have fun, that's it 6ix9ine doesn't even know what he is yelling into the speaker box. It makes no sense at all, but it works for him I am sure he is the way he is because in this world, the adversity is real and you got to hide your authentic self to succeed to move forward to be somebody, and that is the norm. ( still does not give him a pass to use the N-word as if he belongs to the community) the rapper should not normalize the sensitivity of this word. If 6ix9ine says he is doing it to stand up for the mental health in kids and teenagers then he needs to bring something new to the game and let go of his old ways, he has got a huge following, and most of them are kids anywhere between the age of 10 to 18. For instance, in his song "GOTTI," he sounds like he can mellow it down with the auto-tune and does not always have to scream at the mic. With all that being said, welcome back, 6ix9ine! Love the drama expecting you to bring in your experiences and time behind the scene into a creative headspace.
GOOBA RATING –
Visuals – 2.5
Music- 1.5
Appeal- 3
Vocals- 1
Hair- 5/5