Baltimore students and council members advocate for expanded internet access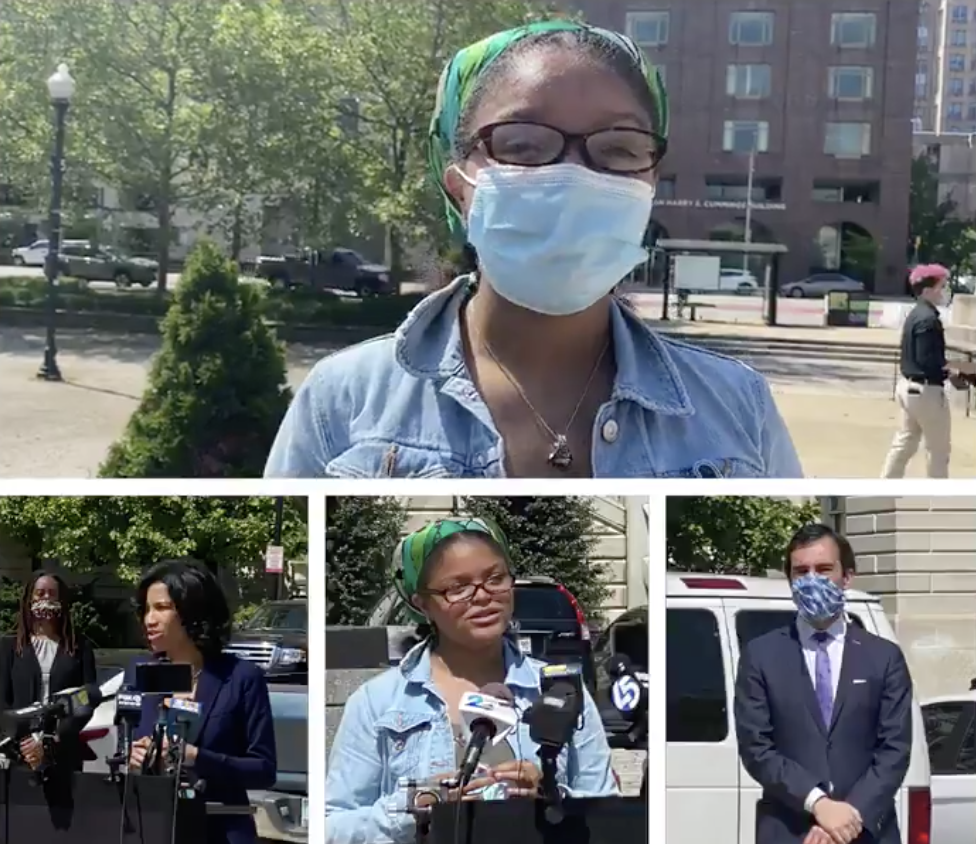 Baltimore students took to City Hall to advocate for expanded wifi services amidst the COVID-19 pandemic. At a time when wifi is essential many families have concerns with low quality, affordability, and overall poor access.
The student group called SOMOS, Students Organizing a Multicultural Open Society, along with City Council members advocated to increase bandwidth, particularly from Comcast.
A student-led Baltimore City student group, with support from local politicians, is calling on Comcast to extend free internet service throughout the summer and fall. Comcast says is calling on community partners to come aboard pic.twitter.com/DTvtPYHfFt

— TIM TOOTEN SR (@tvtooten) May 26, 2020
Amongst the students were councilmembers that publicly spoke on this issue, including Councilmember Shannon Sneed and Councilman Zeke Cohen.
Councilman Zeke Cohen worked with Mayor Jack Young and Council President Brandon Scott to distribute over 12,000 devices to students. Along with this, City Hall has committed $3 million to expand access to digital tools and the internet.
At the City Hall briefing, Councilmember Shannon Sneed stated, "You may not have kids that are living in your home. You may not have a student in your house, but they're still our children, and we're still supposed to do right by them."
Comcast has spoken on its hopes to bridge the digital divide. They hope to work with schools and elected officials, mentioning they have offered 60 days of free service to any new customers, waived all back dues, and opened wifi hotspots in outdoor and small business locations.
Kimberly Vasquez, a SOMOS student organizer, mentioned it remains hard for students to have consistent and available access to wifi.
As teachers, students, and families all adjust to stay-at-home orders, many fear the possibility of falling behind with lack of internet to adequately participate in classwork.
The letter from the students is found here: Somos-Comcast-letter-52520.
For further online student resources, please visit the links below.