Baltimore's Rising Baltimore Artist Armond Sets The Stage Ablaze With Unforgettable Lyrics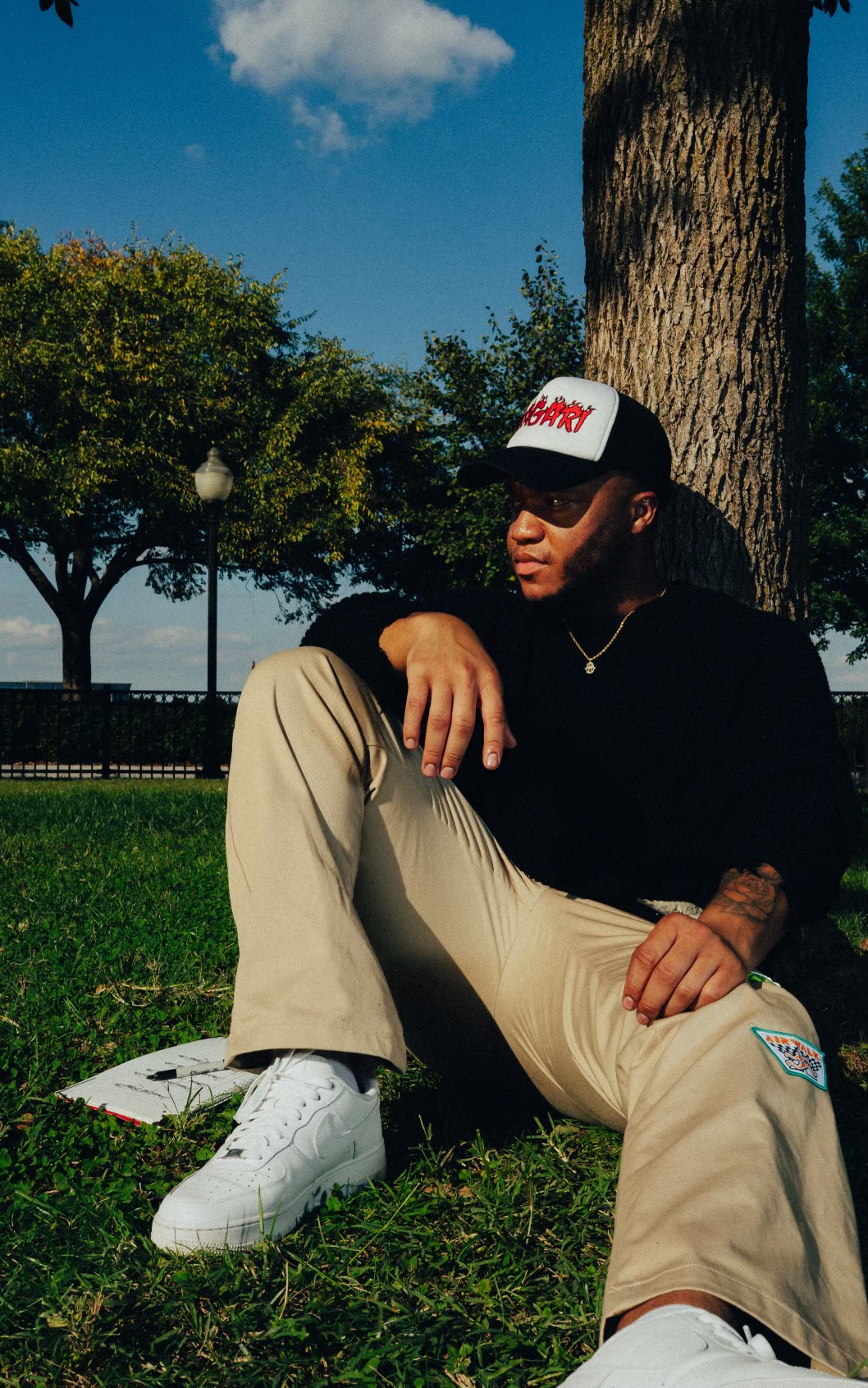 Baltimore, a city known for its thriving music scene, is once again welcoming the debut of a captivating artist who is grabbing hearts and captivating audiences with their mesmerizing vocals. Armond has swiftly become a household name, stunning audiences with a hip, deep voice and engaging stories. His music resonates with the complex tapestry of Baltimore's cultural fabric, with a distinctive blend of R&B, hip-hop, and jazz components.
Armond seamlessly navigates themes of love, resilience, and social commentary with their emotional lyrics and impassioned performances, creating a relatable voice for the city's citizens. His tremendous ability and unflinching dedication to their craft have propelled them to the top of Baltimore's music industry, leaving an everlasting impact and leading the way for others.
Q: Can you tell us about your latest project and talk about the inspiration and meaning behind it?
Armond: I have a new single out, Now ft. RBS Rambo, titled "Hold You," While also following that up with a Cover of J Holiday's "Suffocate," with the visuals attached to it. My inspiration for these songs stems from life experiences and the Initial emotions I felt while listening to the instrumentals.
Q: Think about someone or something that may have inspired you to make Music. Who or what was it?
Armond: Bryson Tiller for sure had a good impact on my wanting to create music; for sure, I admired the uniqueness and passion behind his lyrics. Also, my oldest sister, Shanee, told me that I could sing when I was around eight years old. I recall it like it was yesterday. I was singing Neyo's "Do You" and Chris Brown's "Crawl" in my living room, and she looked at me as if I was crazy. She said, "Yeah, you can sing." I'm like, "Really?" Fast forward to now, and I'm finally here.
Q: What accomplishments do you see yourself achieving in the next 5 to 10 years?
Armond: In 5–10 years, I see myself Being the best version of Armond possible, God willing! I want to excel in every aspect of my life. I want to create a clothing brand, star in movies, and build generational wealth. This all starts with the music Of today. Also, I want to pave the way for creatives like myself. Baltimore has a lot of hidden gems like myself, and it's time for the light to shine on us.
Q: How would you describe the Music that you typically create?
Armond: The music I typically create is based on my experiences with love and the challenges that you face while being in love. Everything won't be pretty; sometimes storms are going to come to test your foundations. You can hear that through my Music.
Q: What is your creative process like?
Armond: My creative process differs; it depends on how I'm feeling at the moment. Predominantly, if I have my laptop, my microphone, and a beat that is knocking, the lyrics write themselves in a sense or freestyle because I no longer write Music. I just speak my thoughts into the mic and listen for the outcome. When it's done, it sometimes works. Sometimes it doesn't, but I never stop trying.
Q: Take us on a journey back to the first song you have ever written. How was that experience?
Armond: The first song I wrote is called "I Need You. I thought I was going to explode. I simply wasn't in the mental state to capitalize on its success. I created the song about loving someone so much that you feel as if you need them and how your faults will push the person you love away from you. I don't mean to mistreat you; I'm still learning about love and life every day. To be quite honest, it is my most vulnerable song.
Q: What challenges have you encountered since becoming a music artist, and how have you overcome them? – Which qualities do you think make a great musician?
Armond: I think songwriting and freedom of creativity are the best qualities in a musician, along with integrity and character. One of the toughest challenges with making music is that, from the start, people overlook you because you lack followers on social media. Also, collaborating with other artists with bigger audiences and brands, I got left on the spot twice, lol. My response to that is that I'm going to make my Sh*t so undeniable that they won't have a choice but to listen and Spend their money on Features from me… WATCH!
Q: Describe your favorite and least favorite part about being a musician.
Armond: My favorite aspect of being a musician is that I can restore love to shattered places and people while doing what I enjoy. I enjoy being able to express myself freely, and music is my main method of doing so. The business part of music is my least favorite aspect. There's a lot of politics going on.
Q: What is the best advice you've been given?
Armond: The best advice I received was, "Do You." What someone else thinks of you is not going to feed your family. Also, I've been told to "let your uniqueness be your light." Can't nobody be you better than you can be you? Simple!
Q: What's next for you?
Armond: One Word, Greatness!
Check out Armond's latest single "Hold You," featuring RBS Rambo, and let us know what you think.