Broccoli City Festival 2022: 10-Year Anniversary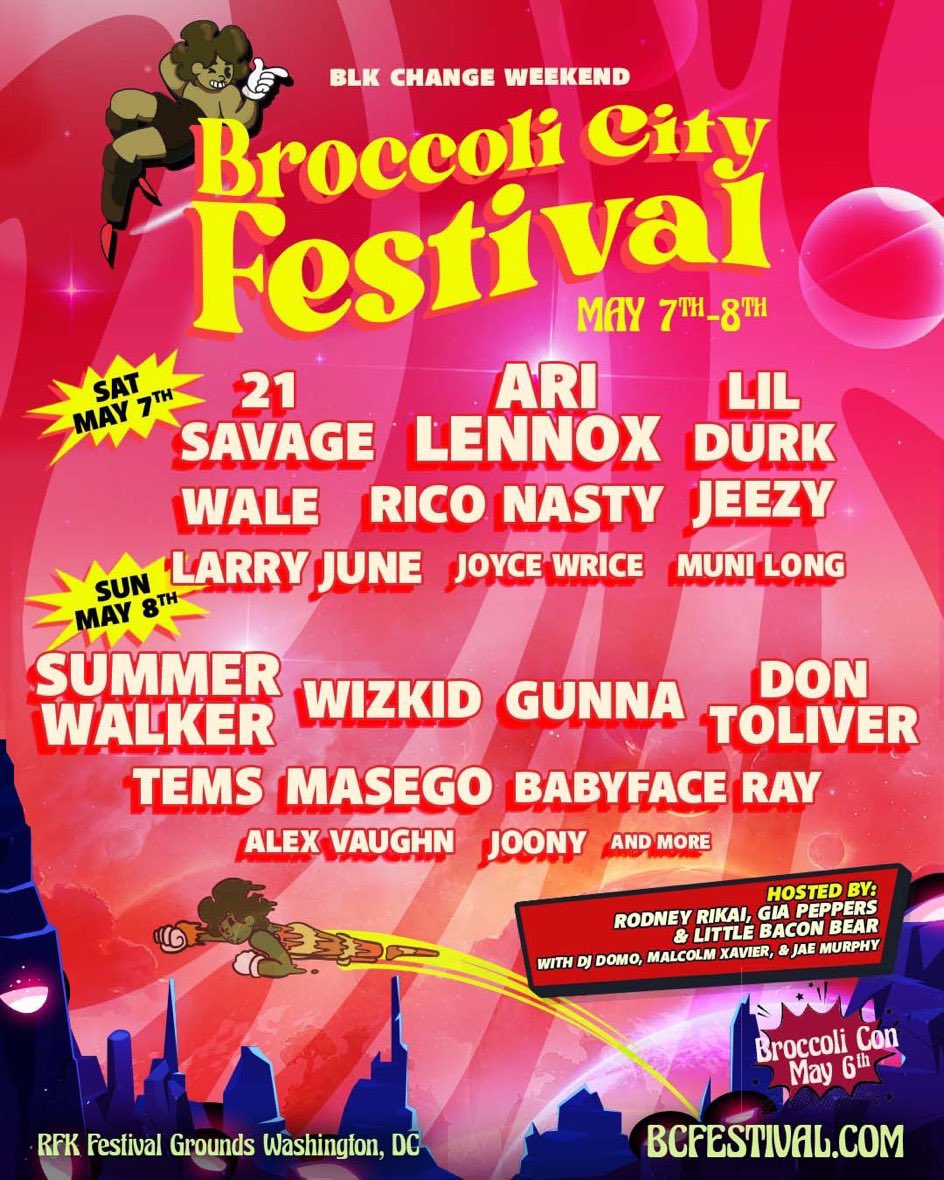 After a two-year hiatus, Broccoli City Festival finally returned to RFK Stadium, bringing the most alluring artists in the music industry today. This year marked the festival's 10-year anniversary so you know they had to go all out. The two-day festival featured amazing performances by Ari Lennox, Alex Vaughn, Wale, Rico Nasty, Jeezy, Masego, Gunna, Tems, Wizkid, Summer Walker, 21 Savage, and many more other artists.
Throughout the whole two days experience, one of the groundbreaking moments in the show was during Wale's performance. During his performance, he brought several artists from the area including Big Flock, Vishy Rathor, Lightshow, Flex Kartel, Noochie, Lil Chris from TOB, No Savage, and more. This moment on stage truly signified something we do not showcase a lot within the area which is unity. If we show more support and unity within the area, we can persevere and see everyone rise.
Broccoli City is more than just a festival, it is a black-owned social enterprise that focuses strictly on people and making a mark in the community through music and social impact. Its mission is to unapologetically celebrate and promote Black Culture. In addition to that, Broccoli City also provides opportunities, education, and resource that are useful to the African-American community.
Check out some of the content below from the festival.
View this post on Instagram
View this post on Instagram
PHOTO CREDS: Jeff Heyward @jeffondigital