Celebrity Photographer: Tevin Towns connects with TOP luxury Realtor in Atlanta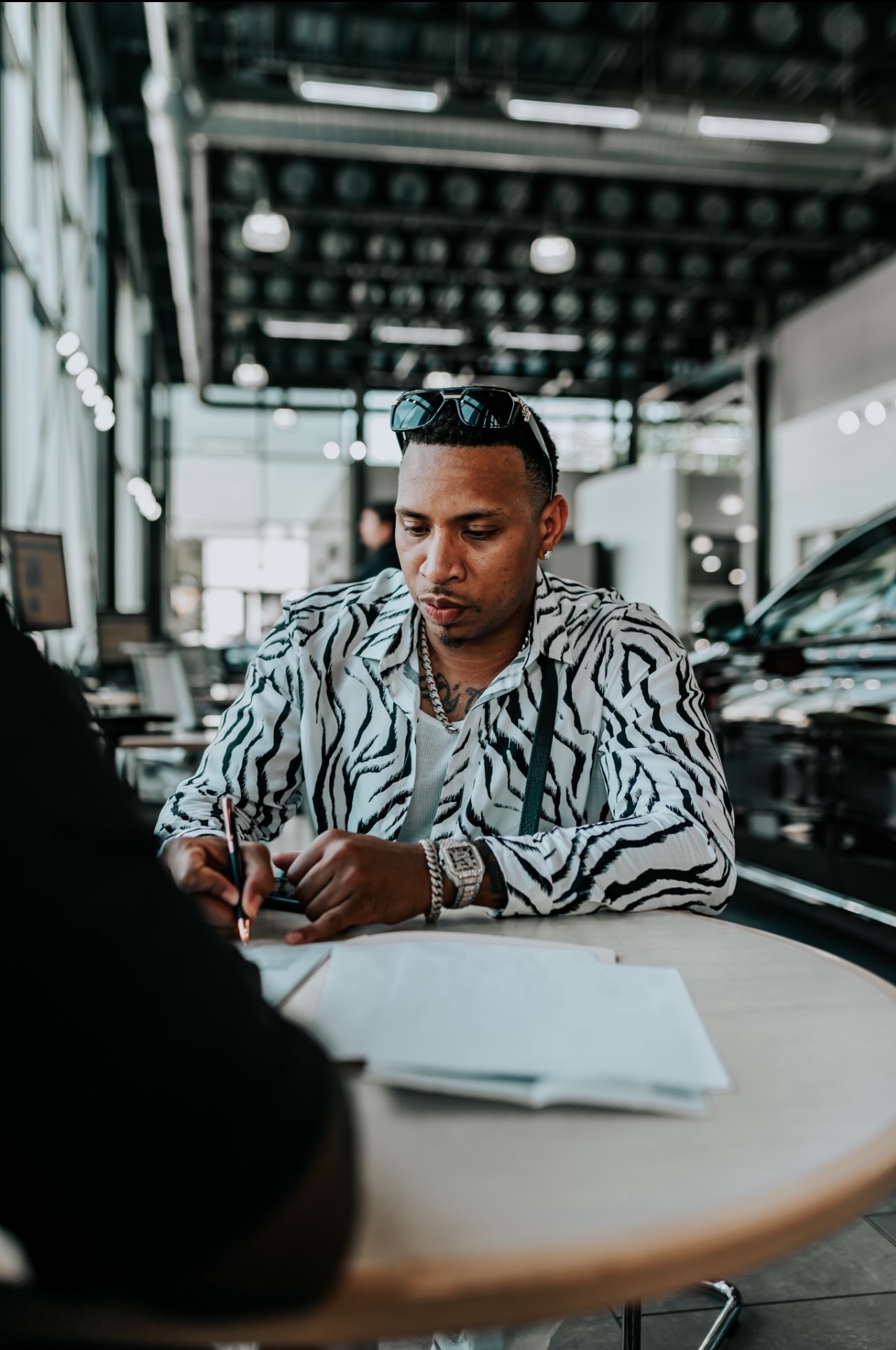 During this period that we are in, many families are struggling when obtaining ownership in our communities. Plenty of people are looking for the next way to reach their dreams of success. While some are looking for inspiration, there are some who are demonstrating positivity and success in their work.Trey Williams, celebrity realtor in Atlanta, GA, has taken the realtor business by a storm. Closing deals with the industries biggest celebrities and influencers. His story speaks volume to many young entrepreneurs who are  aspiring to gain generational wealth. Williams is breaking generational curses through cooperation with his family and paving the way for his families future. Some of the major deals that he has help sealed, has been featured on TV, Baller Alert, TMZ, The Shade Room and many other premier platforms.
Trey connected with Tevin Towns when coming to Baltimore, MD.; on a successful photoshoot to showcase the fruits of his labor. He reached out to Tevin Towns, seeing that Tevin was one of the influencers who work with the top entertainers and moguls of our generation. Tevin delivered quality images which will enahance Trey's brand to reach higher levels.
We  then ask, what does it mean to be a celebrity photographer coming from Baltimore MD.; A city that has many negative connotations surrounding the culture.
It's about trey Williams he's a successful black man who wants the best quality to fit his line of career.  I'm just glad I had the opportunity and would love to take on the role as someone personal photographer knowing how to create the best content for any company. Baltimore raised me to be the manI am today. if you can survive Baltimore City, you dan succeed anywhere.
Notable celebrity realtor list:
Ayisha Diaz (@Ayishadiaz0)
Young Thug (@Thuggerthugger )
K Camp (@Kcamp)
Erica Mena (@Iamerica_Mena)
Jayda Cheaves (@Jaydacheaves)
Tevin towns known as THE GUY WITH THE EYE
4x magazine artist
8x published photographer
Camera OP
Photography teacher
Tevin Teams up with Atlanta's famous realtor Trey Williams on Friday June 24th when Trey Williams as he bought a brand new 2022 Mercedes Maybach while visiting  Baltimore Maryland during business trip.
We ask Tevin towns how does it feels to be the "go to" photographer for tourist when they visit Baltimore?
It is a pleasure to see that my work is appreciated worldwide. I sacrificed plenty of hours of my life to satisfy all of my clients. I finally get a chance to showcase my work across many platforms, I am more than blessed. This is a dream that all photographers and creatives dream for.
Follow:
(Trey Williams)  @Atlantaluxuryhomes
(Celebrity Photographer) @Tevin_Towns