Come discover the Trüth behind Tye Cox Events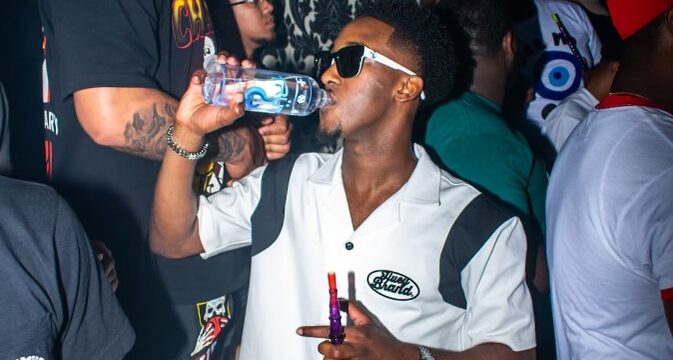 Let me tell you the truth about
Tye Cox
and how he started out true introvert throughout his high school years to now becoming one of the most influential event curators in his city. It started back in 2017 when Tywon was in a near-fatal car accident that later opened his eyes to the fragility of life.
"Truth is in transparency"
– Tye Cox
This accident inspired him to step out of his comfort zone and to become more appreciative of celebrating moments with the people who make them special. At first, Tye was hesitant to attend public events due to the negative connotation of the youth in the city so, he decided to throw his own private event in his mother's basement. The event started off with 10 friends, one of them being the host and another being the DJ. Eventually, the crowd began to grow with each event which later led to outgrowing the basement.
Tye had the courage, motivation, and plan to take his crowd from the basement to a venue with the help of social media and support from his family and friends. He always knew he wanted to create a safe, feel-good environment that would be very memorable, which ended up being his 2018 Senior Brunch for seniors throughout Baltimore. The success from his Senior Brunch kept him motivated to stay consistent with the lane he was creating for himself in changing the narrative for his generation through event curation.
"Truth is in transparency"
– Tye Cox
Since 2020, we have been battling the ongoing COVID-19 epidemic which came at a peak of Tye's journey. Despite public health concerns, there was still a demanding crowd eager to attend his events. With the number of obstacles he encountered, there was only one thing to do— figure it out. Following state regulations, Tye was able to provide a safe and exciting experience throughout the pandemic which is another factor that set him apart from others. His best marketing strategy was using social media to showcase his authentic self along with his overall personable, amiable & motivational spirit.
3 Truths about Tye Cox Events
Tye Cox Events has remained strong through great teamwork. (Truthfully, wouldn't work without it)
The most truthful thing you can do is be transparent. The small start is why Tye works so hard to reach his crowd.
It does get hard balancing public demand with personal needs but, because Tye has built his brand around his personality they coincide more often than not.
"Never doubt yourself"

– Tye Cox
Be sure to follow Tywon & Tye Cox Events @madeintywon & @tyecoxevents
Sponsored By Truth Alkaline Water @truthalkaline