Embracing The Spotlight: Brandon Brooks Shares His Dreams, Challenges, and Secrets To Success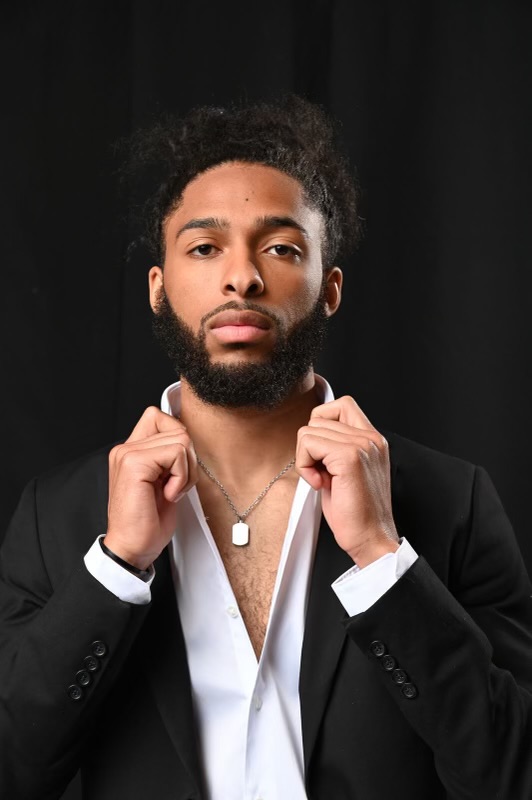 Modeling in Baltimore is a vibrant and ever-evolving scene that blends creativity, diversity, and an unmistakable charm. Nestled amidst a rich cultural tapestry, Baltimore provides a unique backdrop for aspiring models to carve their paths in the fashion industry. From local fashion shows and photo shoots to collaborations with emerging designers, Baltimore offers a platform where aspiring models can express their individuality and showcase their talent.
The city's inclusive spirit encourages models of all backgrounds to shine, fostering an environment where diversity is celebrated and beauty is redefined. With a supportive community and a thriving artistic scene, Baltimore continues to nurture and inspire the next generation of models, making it an exciting and promising hub for aspiring talents. Today I had the chance to sit down with fellow native Brandon Brooks as we spoke about his career, challenges, and aspirations.
Q: How long have you been modeling?
Brandon Brooks: I have been modeling for 2 1/2 months. Still fairly new to the industry.
Q: What inspired you to start modeling?
Brandon Brooks: I have had a couple of inspirations! A best friend of mine graduated college with a degree in fashion design. Throughout her 4 years in college, I got to witness her design and create some amazing pieces and even had the chance to help her with piecing items together! She had the incredible opportunity to assist a Baltimore designer named "Bishme Cromartie," who had been mentoring her, during New York Fashion Week in 2019.
She asked me to come with her, and of course, I said yes! This was my first ever experience in any type of fashion show or runway setting. I loved how fast-paced it was. Seeing so many people work in tandem to make sure that everything ran smoothly We had a chance to explore the "Camp, Notes on Fashion" exhibit at the Met Gala, where I saw pieces from "Dapper Dan", "Louis Vuitton", "Gucci", "Moschino" and many more amazing designers. Seeing all those amazing pieces and witnessing the behind-the-scenes of a runway show sparked the idea of fashion and modeling for me!
Q: Name a few modeling opportunities you were involved in.
Brandon Brooks: Since modeling, I have had the opportunity to shoot in a movie; I will be featured in the LA Fashion Week Festival; and I am working on getting into The Baltimore Met Gala fashion show!
Q: Name a few challenges you have faced since you started modeling, and how did you overcome them?
Brandon Brooks: Not knowing anything about modeling has been a bit of a challenge. It's not just about wearing clothes and taking pictures. You have to be able to sell that piece of clothing without words. Since I started, I've studied magazines. Studying poses and practicing in the mirror and on camera has helped a lot with my confidence! And the major challenge I've faced is stepping out of my comfort zone. The fashion world will do that to you. However, my wonder manager, Lisa Parker, reminds me all the time that I am a clothing hanger.
Q: Talk about your most recent modeling experience.
Brandon Brooks: I try to do photoshoots once or twice a week. In my most recent shoot, I had the chance to model clothes for some local designers: Dovell, the designer of Ouftur, and Earl Bannister.
Q: Words of encouragement for aspiring models?
Brandon Brooks: I would say stay hungry, stay true to yourself, and stay coachable! I am learning that this is not an easy industry to get into. That being said, NETWORK, NETWORK, NETWORK! I have met some amazing people who have helped me get amazing opportunities! Let people know what you do!
Q: What are your goals for the future and your modeling career?
Brandon Brooks: Features in magazines, billboard ads for high fashion brands, and landing more roles in movies and TV shows
Q: Aside from modeling, are you involved in any other types of activities or businesses?
Brandon Brooks: I act as well. I am in a Christmas film that will be coming out in the fall or winter of 2023. I also own a real estate investment company.
Q: Name three models whom you look up to.
Brandon Brooks: Damson Idris for both modeling and acting, Kevin Wallace, and Michael B. Jordan, for both modeling and acting
Q: Do you support any other models or photographers in the DMV?
Brandon Brooks:  Yes, Zoe Knight (model). She is an amazing model, and we have some concepts we are working on! Jeff of "Jazzy Fashion Studio" (photographer) Alpha Studios (photographer), Logan of "Lamour Productions" (photographer), and "The Guy with The Eye" Tevin Towns (photographer). A special thanks to all of these amazing and very talented people!