Harlem R&B singer Journey Montana reminisces on thoughtless choices in her new single "Bad Decisions"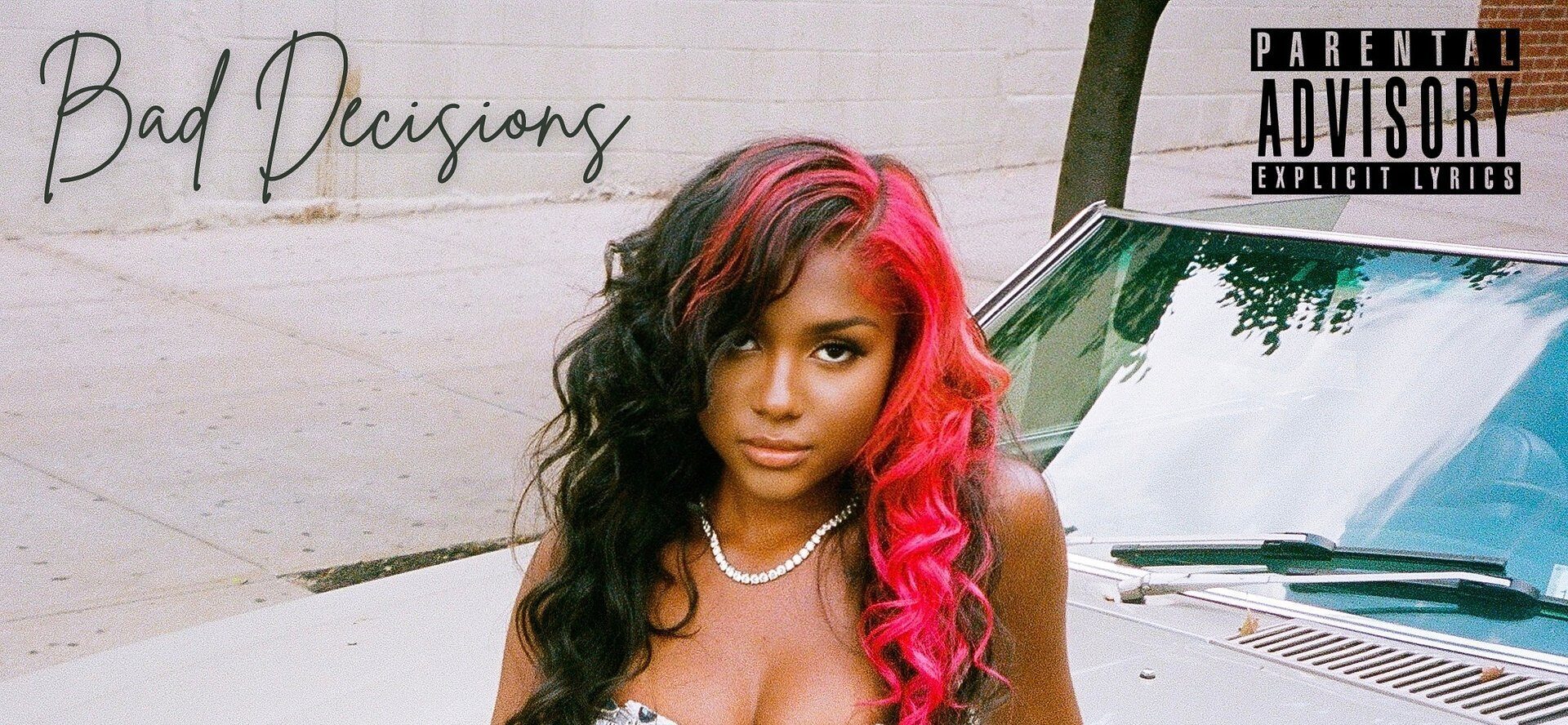 Harlem's R&B singer and actress Journey Montana released her brand new single, "Bad Decisions". "Bad Decisions" can be described as a post-heartbreak anthem. The song sheds light on how bad decisions can affect your life,  relationships, and perception of others. Making promises and not fulfilling them is a choice, this song serves as a voice for the person on the other end of someone else's careless and thoughtless choices.
Journey's creative thoughts are emotionally showcased in the lyrics that put listeners in her shoes. "Bad Decisions" is a soundtrack for all women to vibe to when they have reached the breaking point of their relationship. The cover art highlights Journey's style and sense of fashion, inspired by the early 2000s. Her halter top and baggy jeans combination along with her pink streak of hair exemplify her beauty. The vintage car and New York City backdrop invite audiences to peer into Journey's roots and upbringing in Harlem.
Journey Montana
is acknowledged as Harlem's R&B sweetheart with a remarkable work ethic. In April 2022, Journey released the visuals to her song
"Used To It"
featuring Fergie Baby," which reached over 200K streams across all streaming platforms. Outside of her career in music, Journey has been starring in CW's original series
All American
and established brand partnerships with
Fashion Nova, Beats by Dre, MTV, and BET
to name a few.
Take a listen to Journey Montana's new single "Bad Decisions" and let us know what you think.