The DMV Daily Will Endorse Kendal Wade For House of Delegates District 26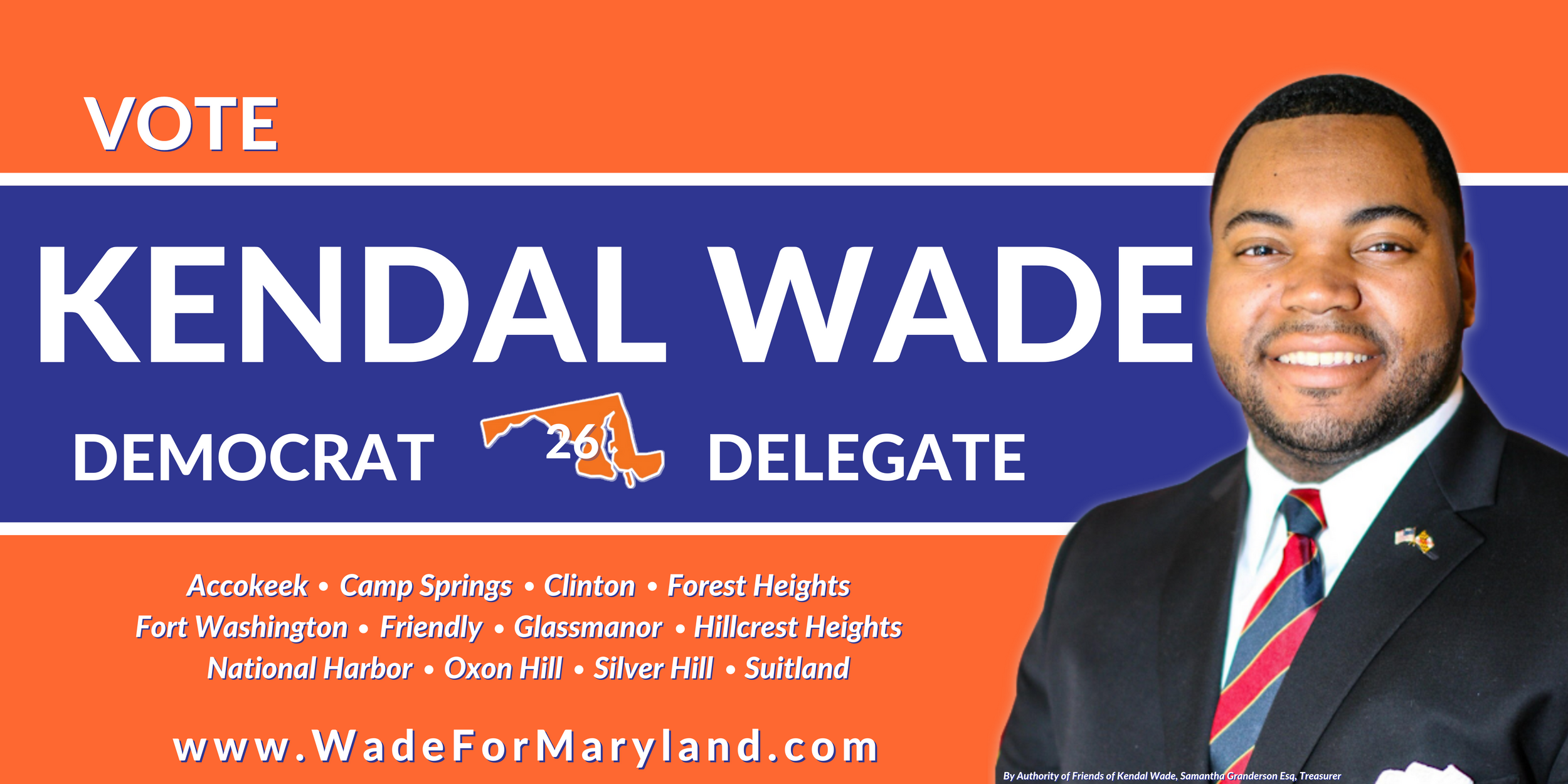 Why is The DMV Daily endorsing Democratic Candidate Kendal Wade for Prince George's County Maryland House of Delegates?
Economic Recovery – Kendal will fight to put a freeze on increases to the cost of living (property tax, rent, mortgages, gas, and groceries) to give families a chance to get on their feet.
Senior Advocacy – Kendal will provide tangible assistance to our seniors by lowering the price of prescription drugs and fighting for retirement property tax relief to help our seniors age gracefully in place.
Education Proficiency – Like you, Kendal is tired of our school system being ranked second from the bottom in the state. Kendal will fight to pass legislation that provides teachers with increased resources and compensation to adequately support their workload. He will also fight to increase funding to the PGCPS school system, and work closely with the school board to improve life skills courses (i.e financial literacy) in the curriculum.
Housing Equity – Kendal will fight to pass the Housing Appraisal Fairness Act to ensure that every house is appraised fairly, regardless of ethnicity. Kendal will write a comprehensive foreclosure bailout plan to keep families in their homes. Kendal will also support a tax incentive program for teachers, veterans, first responders, retirees, and all civil servants.
Ending Violence Against Women – All of his life Kendal has made protecting the safety of women and children his priority. Kendal believes it's time for a more aggressive approach. Kendal will create a registry for domestic violence abusers to secure the safety of our communities.
More Service. Less Politics.
Learn More About Kendal Wade Here: www.WadeForMaryland.com