Check Out 'The SavedNSuch Podcast'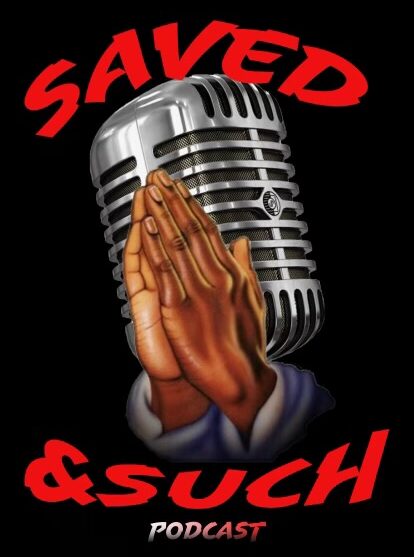 Are you looking for a new podcast to listen to?
I strongly recommend listening to The SavedNSuch Podcast. The SavedNSuch Podcast discusses the newest things God is doing through Culture and Sports using Gospel. Nowadays you hear about a lot of new podcasts being released but The SavedNSuch Podcast is a podcast that has been changing perspectives. I had a chance to meet their team to learn more about the podcast and even tuned in to one of their recordings.
Q: Tell me more about The SavedNSuch podcast.
The SavedNSuch podcast is a Christian millennial podcast, where the biggest focus is getting everyone closer to Christ. No matter if you are currently saved, looking to be saved, or just getting started in your walk with God. We believe we have topics and conversations that everyone can relate to and learn and discuss.
Q: Who inspired you to get into this line of work?
When I was at my lowest in 2020 after Covid hit and going through depression after personal reasons and being stuck inside. God called me in deeper in prayer and in those times of intimacy, he gave me the vision and instruction to start this podcast and all the people that it was going to touch and connect to. Forever Grateful
Q: How would you describe your typical day on the job?
Our Typical day on set looks like a pre-conversation before the show to ask about Our guests' guidelines and expectations of the show and make them feel more comfortable before the cameras start rolling.  As the episode is going on it can evolve anything from laughter to crying to an in-depth conversation.
Q: We know it's always a creative process in business, so what's your process like as a creator?
There are millions of podcasts out there so you have to be creative in everything from pictures to camera angles to even what clothes you wear every episode. SavedNSuch prides itself on being authentic and not trying to look like or talk like anybody but ourselves. We pray most importantly on what God wants us to attack and do and we sit down and plan things out as a team.
Q: Think of a time you had to decide if you wanted to continue working a 9-5 or working as a full-time CEO. What was the process like for you?
I am currently still working a 9-5 as a teacher in the school system because God has also called me to Mentor and touch as many in the youth as I can. Believe it or not my kids watch every episode and our in tune with everything going on and have even given me some ideas as far as content. I know eventually, I will be a full-time CEO to expand the SavedNSuch brand but until then I will focus on both as a top priority in my life right now.
Q: With hopes of expansion, where do you see yourself taking your brand next?
I believe the SavedNSuch brand will eventually be more than a podcast and not just a local podcast in Baltimore. We will be a world-renowned business, that has different businesses in different locations all over the United States.  The podcast will eventually be taking tours, not for attention or to be seen but to help spread the Kingdom of God.
Be sure to subscribe to their YouTube Channel and listen to their podcasts available on Apple Music, Spotify, and Google Music. Check out a couple of their episodes down below.