2 dogs perished in a house fire in Bethesda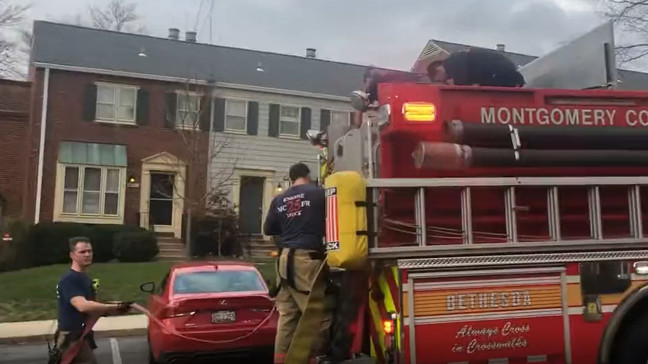 Authorities report that two dogs were killed in a house fire in Montgomery County that began when cardboard boxes were left on the cooktop.
Sunday around 2:40 p.m., a fire was reported at a home at the intersection of Chevy Chase Drive and Hillandale Road in Bethesda.
According to fire officials, the fire caused $200,000 in damages and was reported to 911 by neighbors. They believe that the two pets were overtaken by smoke from the fire. There were no other residents there at the time.
Featured Picture Credit: (Pete Piringer, Montgomery County Fire and Rescue Service PIO)