Closed streets for CityCenterDC tree lighting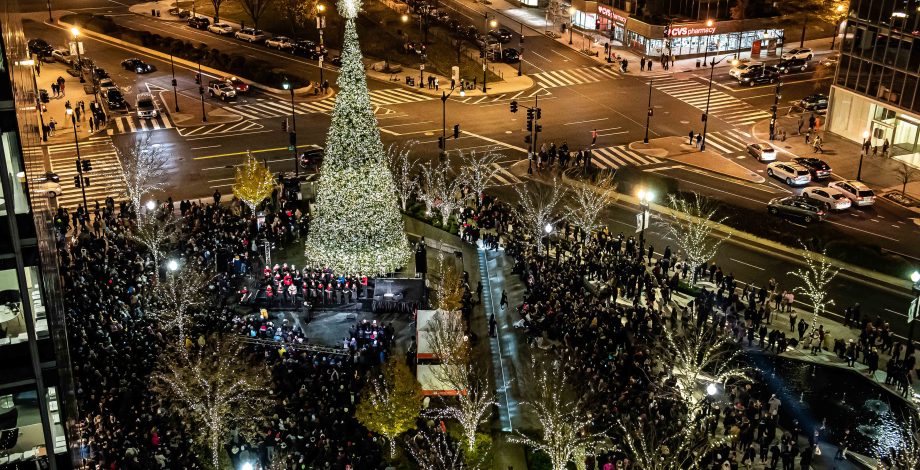 For the CityCenterDC Holiday Tree Lighting on Saturday, streets will be closed.
Saturday parking rules start at 3 p.m. and last until 9 p.m. These streets will be shut down:
10th Street from H Street to New York Avenue Northwest;
I Street from 9th Street to 10th Street Northwest.
On Saturday, drivers should pay attention to signs that say emergency no parking.
Police in D.C. said that anyone who parks against the emergency no parking signs will get a ticket and their car will be towed.
Follow the D.C. police on Twitter to find out more about how the tree lighting will affect traffic.
Ninth Annual Holiday Tree Lighting
The CityCenterDC Annual Holiday Tree Lighting Celebration will start the holiday season on Saturday, November 26 at 6 p.m. in The Park at CityCenter. People attending the event will witness a 75-foot tree, which is one of the biggest in the city. It has more than 150,000 lights and 4,500 ornaments on it.
The celebrations will be led by NBC 4 Anchor Eun Yang, and Elan Artists' seven-piece dance band The Revels will give a special performance. As people look at the tree, they will be surrounded by face painting and balloon art, sweet and savory treats from CityCenterDC favorites, and a few surprises that will make everyone wish for a magical holiday with snow.