Fire breaks out on the fourth floor of a DC residential complex, critically injuring one person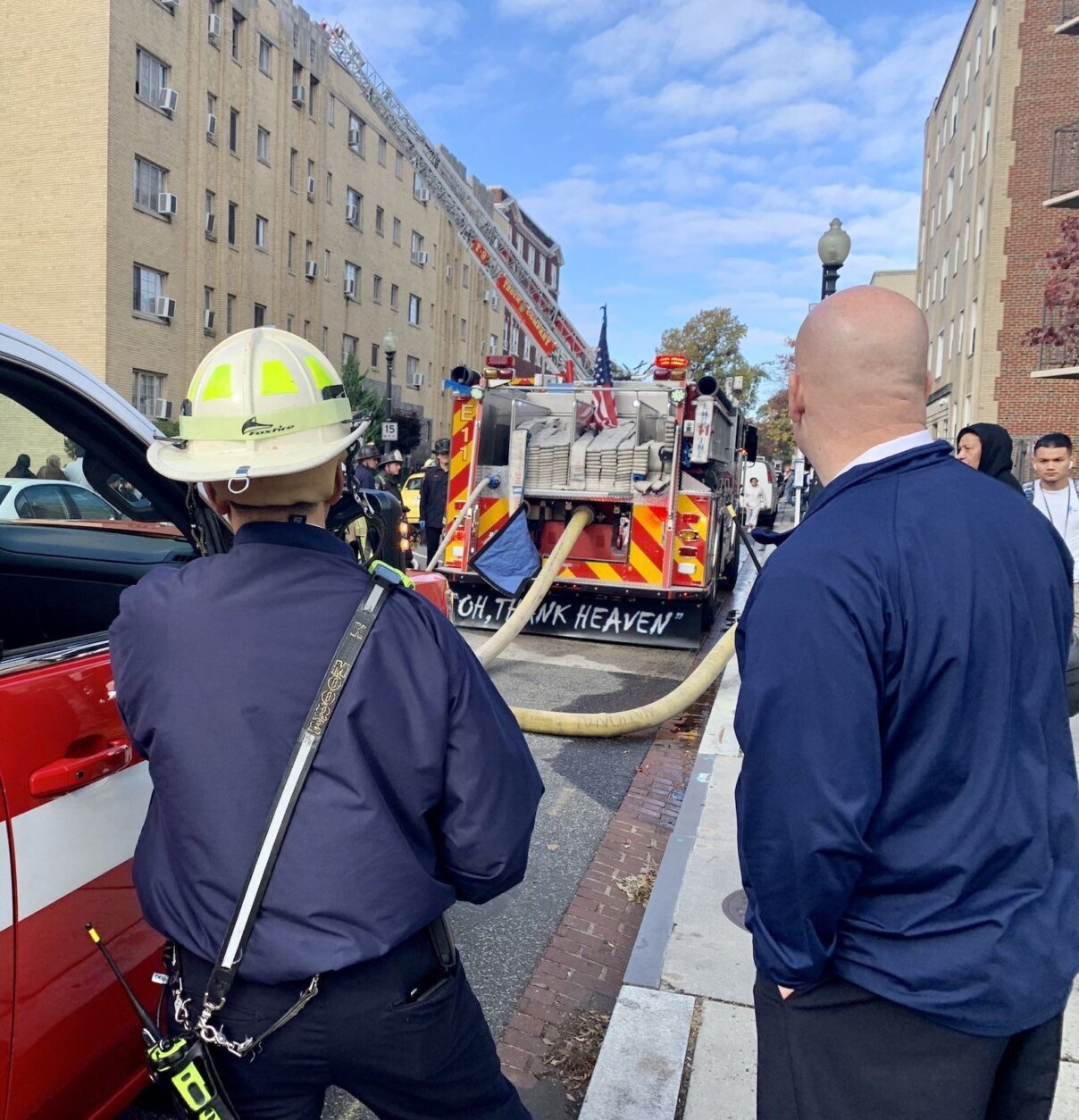 Residents of a Northwest D.C. apartment building are making a full recovery after a fire broke out on the fourth floor early on Sunday, leaving one lady critically injured.
According to Vito Maggiolo, a spokesman for D.C. Fire and EMS, units were dispatched just before 10 a.m. to an apartment in the 1600 block of Park Rd. NW.
Firefighters, according to Maggiolo, noticed several individuals in distress at the windows of the five-story building as they arrived and could see smoke pouring from it.
As they battled to put out the fire that consumed an entire apartment unit on the fourth level, crews used ladders to rescue some of those inhabitants.
A stairwell connecting the third and fourth levels was also blocked by fire, preventing inhabitants from leaving.
While the smoke cleared, some residents were compelled to remain indoors.
Crews are still on the site attempting to clear the building of smoke even though the fire was put out by 10:35 a.m.
There is no information on how many residents the fire may have displaced or the extent of the damage.
Featured Picture Credit: WTOP