Gun education will be covered in school assemblies at Montgomery County high schools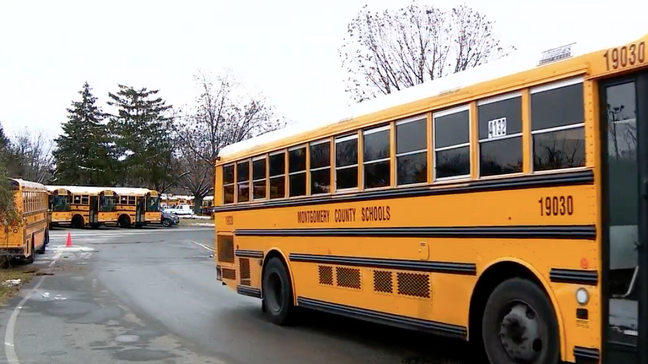 This fall, during regular assemblies, high school students in Montgomery County, Maryland, will get instruction on maintaining student and school safety, including a lecture on gun education.
The state's attorney's office, the police department, and Montgomery County Public Schools will all provide information on the legislation and its repercussions, methods for resolving conflicts without using force, the value of firearms vigilance, and how to settle disputes peacefully. Students will also learn how to use the anonymous tip line and spot warning indications that someone might resort to violence.
Monifa McKnight, the principal, and John McCarthy, the state's attorney for Montgomery County, wrote to parents to let them know when these lessons would be taught and to give them the option to opt their children out.
The collaboration between the schools and the state's attorney's office for these assemblies was justified by the "effect of weapons" on communities, youth, and schools as well as the "growing and significant risk nationwide" that guns pose.
Data from the Gun Violence Archive shows that since 2014, there have been twice as many teen gun deaths. Since last month, 790 illicit firearms have been taken into custody in Montgomery County, an increase of about 75% from 2020, according to the letter.
In January one kid was shot and another detained at Magruder High School. It was the first on-campus gunshot in the educational system.
Guns have been used in prior incidents at schools in Montgomery County. A 17-year-old was detained and charged after carrying a pistol to Wheaton High School a week before the shooting at Magruder High School, and in April, a high school and a middle school were placed on lockdown following a report of a student with a gun.
Anyone under the age of 21 is not allowed to own a gun, and anyone found in possession of a gun who is 16 or older will be charged as an adult.
A new memorandum of understanding between Montgomery County schools and the county police department was approved in April, and the schools now have Community Engagement Officers who will have access to office space inside school buildings but will not be stationed at the schools. This arrangement is in place before the start of the school year.
Additionally, the school system wants to remind students that they are not allowed to bring any form of weapon to any MCPS school.