Jelly & Pi'erre Bourne howl at the moon on 'The Wolf of Peachtree 2," shares "Motion" video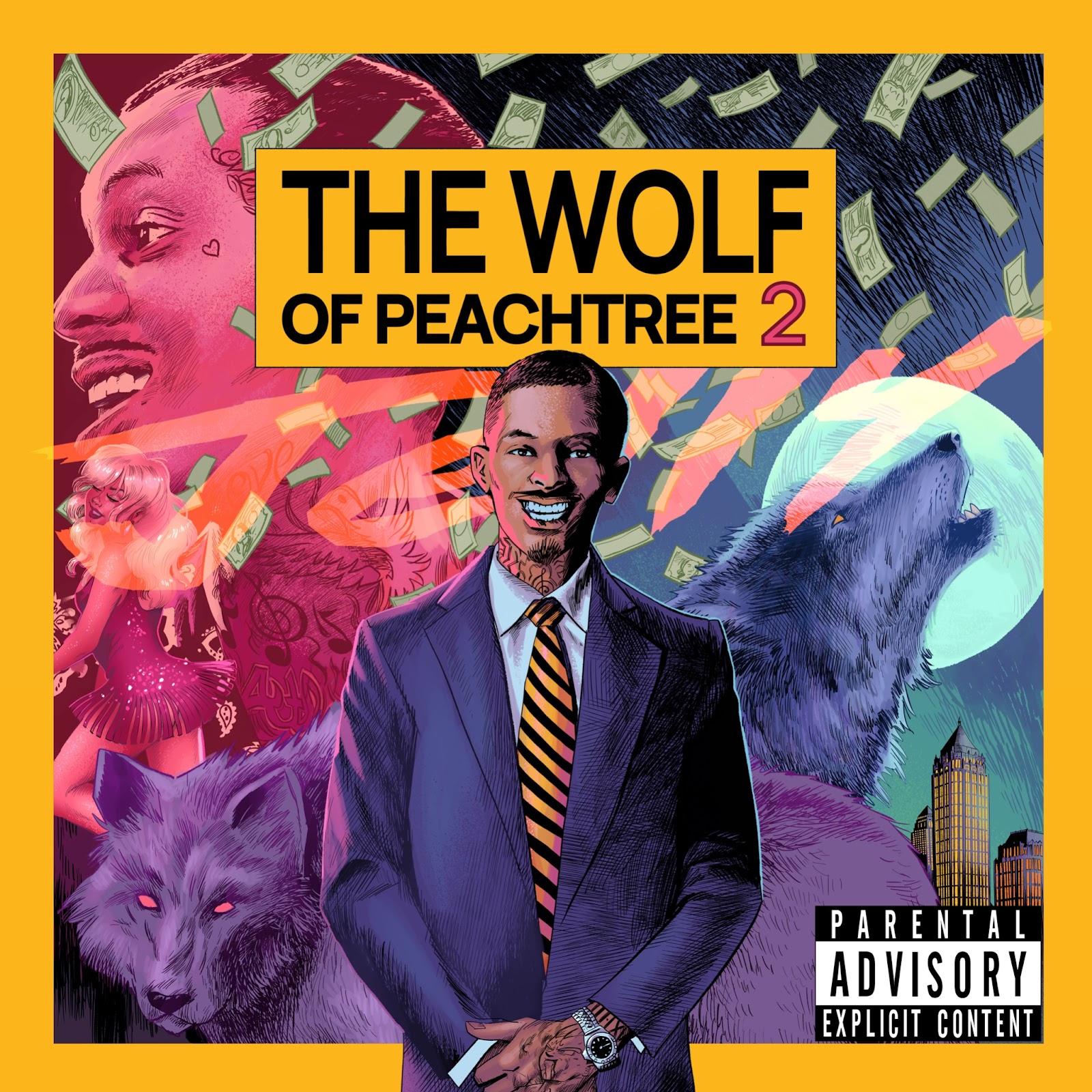 SOSSHOUSE founder Pi'erre Bourne and his prodigy Jelly are back, funneling their wolf-like mentalities on The Wolf of Peachtree 2. The 12-track project is fully produced by Pi'erre and has features from Juicy J and Pi'erre himself.  The Wolf of Peachtree 2 is the sequel to Jelly's 2020 debut The Wolf of Peachtree which boasts over 1M+ streams to date.
The Wolf of Peachtree 2 feels like the soundtrack to the movie smash's protagonist Jordan Belfort's fast-paced life as a CEO at a brokerage firm. Both are extremely unapologetic and success-driven as they work towards becoming the wealthiest men in the world. Seeing themselves as wolves of their respective dens, it's clear that both Jelly and Belfort took Mark Hanna's advice to heart: "Your only responsibility is to put meat on the table." Cruising through ATL on the MARTA train in the Samuel Finley-directed "Motion" video, Jelly emphasizes that his main objective is to get to the bag first before pursuing intimate relationships: "I don't care about b****s, I like money over a**."
Don't let Jelly's hunger for wealth fool you, he can party just as hard as Belfort. Known as "Mr. Popular" of the SOSSHOUSE crew, you can always count on him to pull up with positive energy and undeniable charisma. Jelly's vibrant, braggadocious personality shines through on project highlights "WYA" ft. Pi'erre Bourne and "Bubble Gum" ft. Juicy J, where he creates the perfect party track for all twerkers everywhere.
Even if you're new to Jelly and the SOSSHOUSE crew, The Wolf of Peachtree 2 is the perfect starting point to get acquainted. If you're like me, you might end up watching The Wolf of Wall Street again after listening to Jelly haha!