Kyle Kuzma Leads Washington Wizards to Close Win Over Orlando Magic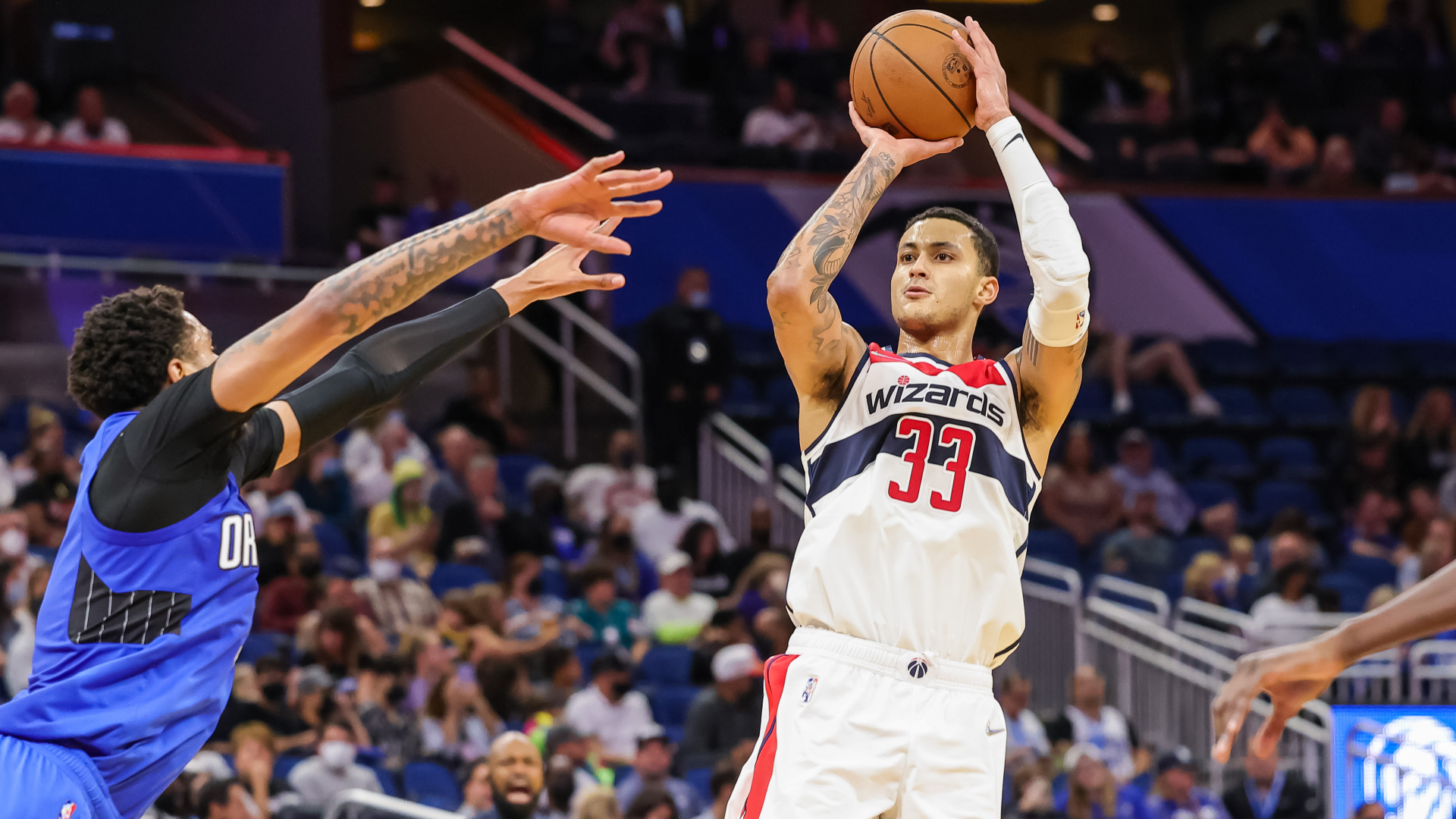 Kyle Kuzma posted a career-high 22 rebounds to go with 27 points to lead the Wizards to a 102-100 win over the Orlando Magic.
The last Wizard to post a 25 point/20 rebound game was Chris Webber back in 1997. Coach Wes Unseld Jr had high praise for Kuzma stating;
"Kyle made some huge plays. He rebounded the ball exceptionally well tonight. We know he can make shots, he's made big shots, for us all season. He's staying in attack mode which is great. The balance of taking care of it, making the right play versus staying aggressive, there's some times he does a little too much, but when it's winning time, I gotta give him credit. He's not afraid of the moment.

I think his role has expanded here and it's been good for us. His ability to play-make, he's been rebounding at a high level. I want to see him get back to defending at a high level. Early on, it was very impressive and I know he can do that. He's playing with a little bit more freedom maybe than he has in past seasons. It's shown." – Washington Wizards Head Coach Wes Unseld Jr. 
Kuzma spoke on his mentality since coming from the Los Angeles Lakers;
"Just an everyday process. Just defense and rebounding, that's what I talked about when I got here. I'm still trying to uphold that. I've been taking on a little bit of a scoring mentality within that and I'm just trying to do it all. I know what I'm capable of, I'm just here to try to win ball games, whatever that takes.
I just knew once I got traded, it was just a golden opportunity for me to enhance my game and show everything that I've learned, but also what I'm capable of with opportunity. "I'm just showing that right now." – Washington Wizard Forward Kyle Kuzma 
This win puts the Wizards back into the .500 club and at the number ninth seed at 20-20. The current number eight seed is the 21-19 Charlotte Hornets.
Next up for the Wizards is the Oklahoma City Thunder tomorrow at 7 p.m. Eastern.