Washington Wizards Lose Against Sacramento Kings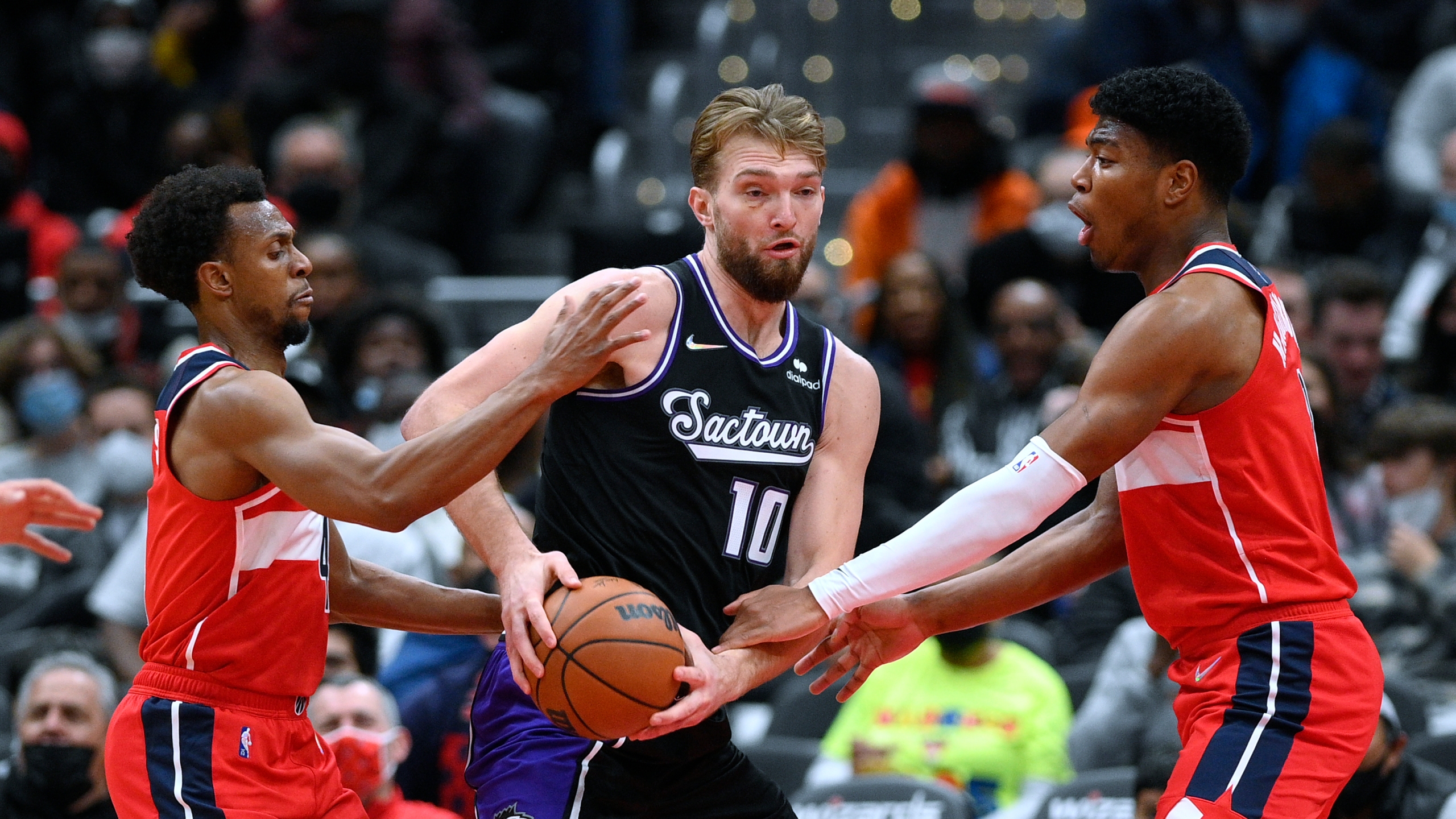 The Washington Wizards lost to the new-look Sacramento Kings 123-110 on Saturday night.
Washington looked good against the Kings in the first half as they led 65-59, but started to lose momentum in the second half. In the third quarter, they were outscored 33-23 and ended the quarter being down 92-88. In the fourth quarter, the Wizards just couldn't manage a comeback and again got outscored 31-22.
Kyle Kuzma lead the Wizards with 22 points and had 17 of those in the first half. De'Aaron Fox led the Kings with 26 points, while Harrison Barnes scored 21 points and Domantas Sabonis added a double-double with 16 points and 11 rebounds.
Kristaps Porzingis didn't play due to a sore knee, as fans await his Washington debut. Ish Smith on the other hand played and scored nine points.
The Wizards now drop to 25-30. Their next game will be against the Detroit Pistons Monday night at 7 P.M.
Featured Picture Credit (AP Photo/Nick Wass)