Wizards Fall a Point Short Against Nets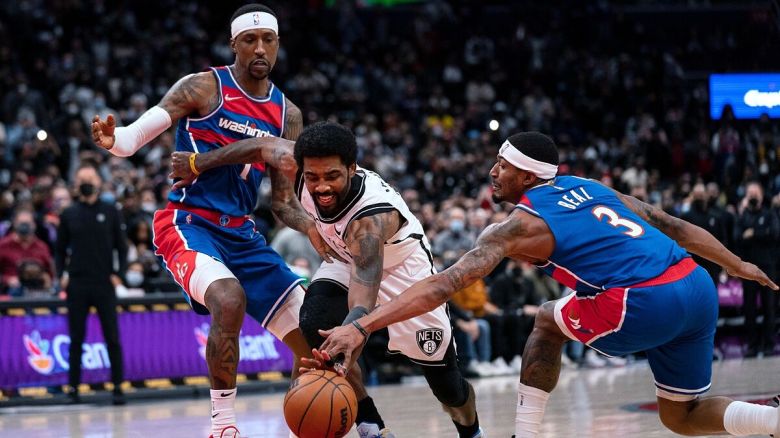 The Washington Wizards suffered a 119-118 loss against the Brooklyn Nets. The Wizards were down by as many as 16 points but couldn't close the gap against the Nets.
With 36 seconds left a three by Wizards forward Kyle Kuzma cut the lead down to one. Nets guard Kyrie Irving missed a three-pointer, but the Wizards weren't able to come up with the rebound. James Harden then had a shot blocked by Montrezl Harrell giving Washington possession.
Instead of calling a timeout the Wizards pushed the ball and Kyle Kuzma missed a shot, Spencer Dinwiddie got the offensive rebound but missed the shot attempt.
Irving led the Nets with 30 points, Lamarcus Aldridge scored 27 points, and Harden added 18 points. Beal led the Wizards with 23 points, Harrell and Rui Hachimura both added 14 points.
The Wizards (23-22) will face off against the Toronto Raptors on Friday.
Featured Picture Credit: NBA