The Baltimore Ravens Have Contributed $500,000 to The Construction of An Accessible Playground in Owings Mills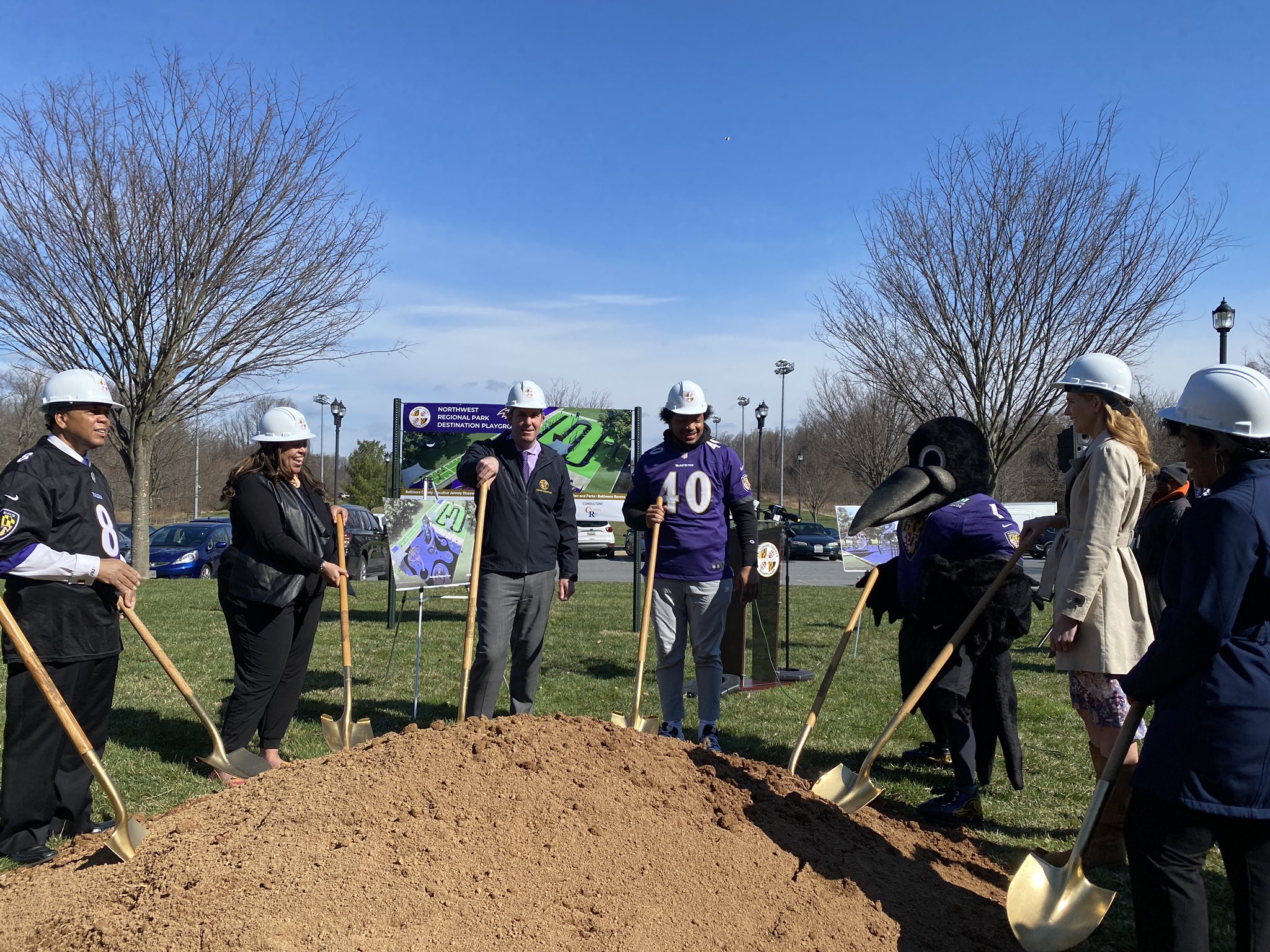 The Baltimore Ravens are helping to fund a new wheelchair-accessible playground in Baltimore County.
It will be the first NFL Play 60 initiative destination playground in the Baltimore area. Obstacle courses, climbing structures, and a 17-foot-tall slide will be included in the playground.
The playground was paid for with a $500,000 grant from the Ravens, as well as state and county funds.
Ravens President Dick Cass stated:
"It's vital that we continue to seek opportunities that improve the well-being of children in our communities. We are thrilled to be a part of such an important project, knowing that it will provide a secure and distinctive environment for children and their families to enjoy." – Dick Cass
Officials from Baltimore County and Ravens mascot Poe broke ground on the playground at Northwest Regional Park in Owings Mills on Friday. The project is planned to be completed in the early fall.