Two teens have been arrested in connection with a carjacking in Washington, DC.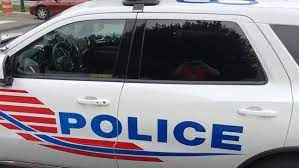 D.C. police have detained two adolescent boys in connection with a carjacking that happened on Friday afternoon.
In the 4000 block of Clay Place NE in Washington, the incident occurred on Friday at about 4:50 p.m.
Police said that the suspects demanded the victim's car after approaching it and brandishing a gun.
The victim cooperated, and the young suspects seized some of the victim's possessions before driving off into the stolen car.
The two suspects, a 16-year-old from Southeast D.C. and a 13-year-old from Capitol Heights, Maryland, were taken into custody on Friday night and charged with armed carjacking with a firearm.
The victim's car and the suspect's firearm were found at the scene of the arrest.