2 Teen Injured Following Collision With Utility Pole in Montgomery County.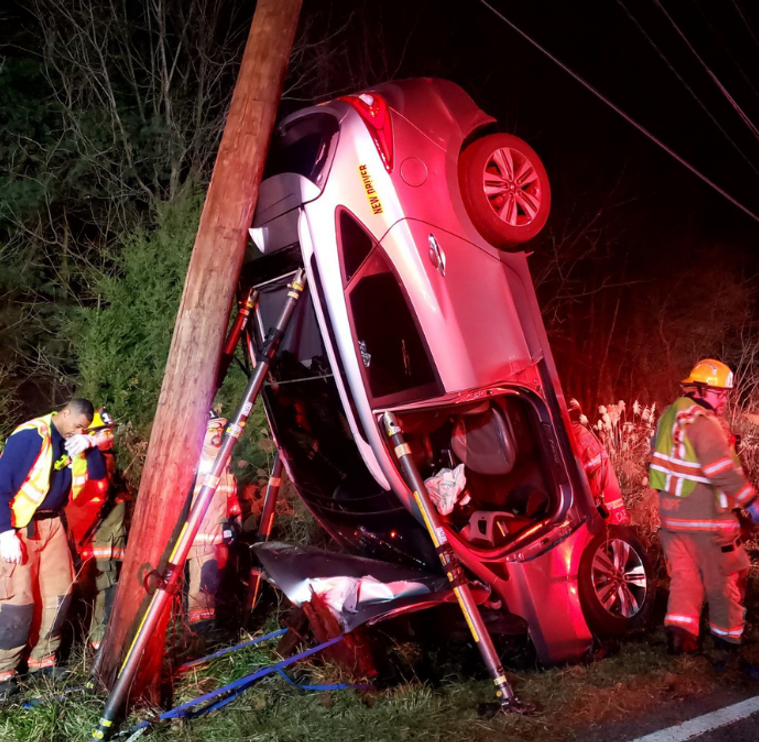 According to first responders, two teenagers were rushed to a hospital early Sunday morning after their vehicle collided with an utility pole in Montgomery County, Maryland. At approximately 12:30 a.m., the truck flipped over onto a telephone pole.
Pete Piringer, a spokesman for the Montgomery County Fire and Rescue Service, "stated that the collision occurred in the 16900 block of Norwood Road near Excalibur Lane and Sandy Spring Friends School." The teenagers sustained non-life-threatening injuries, according to Piringer. While crews worked to repair the damaged electricity pole, the road was closed.
No other information was immediately provided.