A MOMtrepreneur is using Dance Therapy to help Kids cope with the Pandemic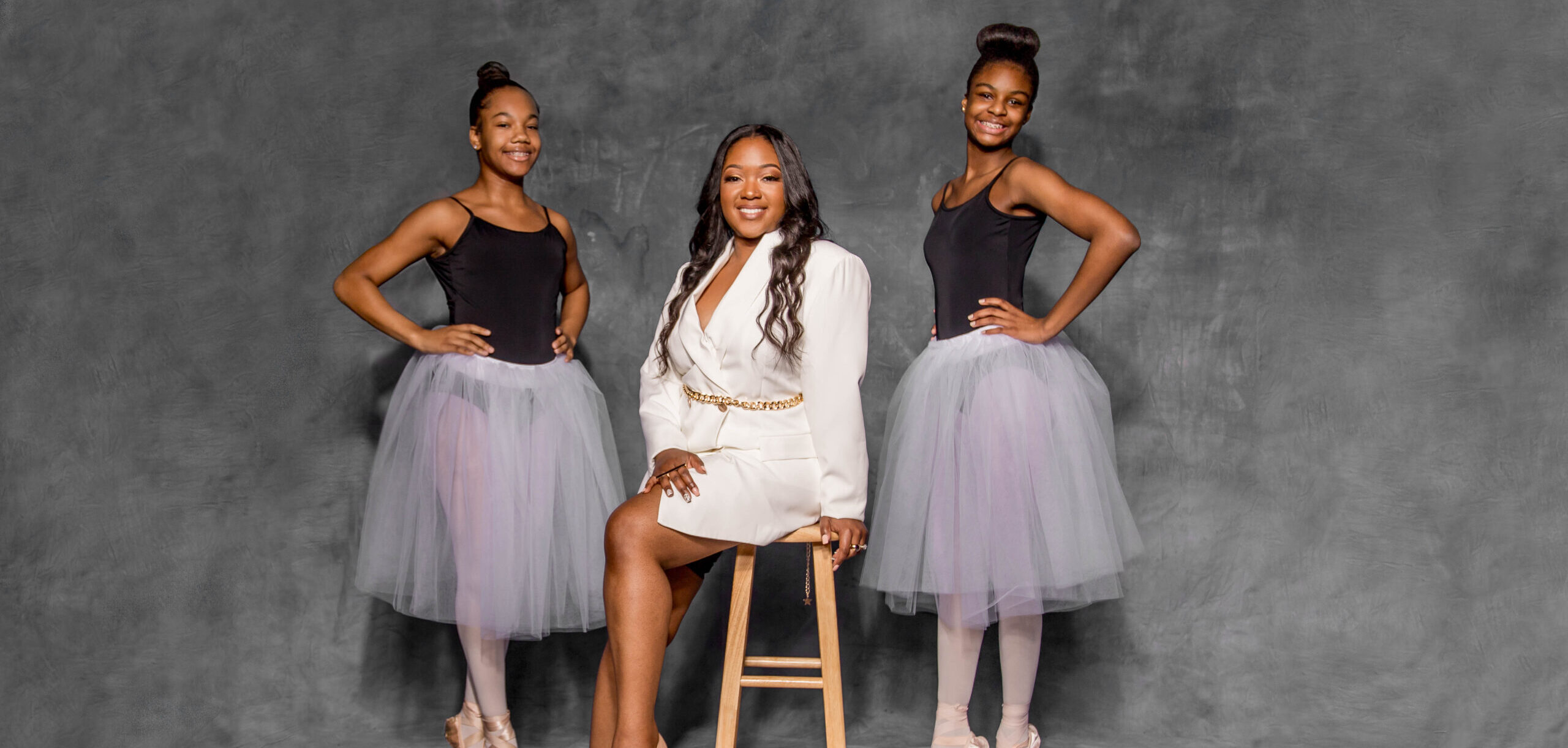 Lately, Black Women have been killing the scene in various fields such as music, arts, entrepreneurship, media, and communications. In honor of Women's History Month, I had the pleasure of speaking with Grace Johnson, a MOMtrepreneur, and Owner of Neema Dance Collective, a women-led and operated dance studio located in Temple Hills, MD. Neema Dance Collective provides students from 18 months to adulthood with professional-level dance techniques and quality performance skills. 
Although we are still in the midst of a pandemic, Grace's priority has been using dance as an opportunity to provide stability and normality for her students while increasing the number of Black classically trained dancers in the area. Neema Dance Collective utilizes confidence-boosting techniques and emotional support tactics while providing representation in the dance industry 
Within 4 years, Neema Dance Collective has been able to send students to some of the top dance programs in the US ranging from the Duke Ellington School for the Arts,  Baltimore School for the Arts, The Alvin Ailey School Summer Intensive, Debbie Allen Dance Academy Summer Intensive, The  Washington Ballet, and Maryland Youth Ballet just to name a few. Students have also been placed in movies such as "The Christmas Lottery" on BET, Debbie Allen's chocolate nutcracker on Netflix, and several other entertainment ads.  We had a chance to sit down with Grace and learned more about her dance company, Neema Dance Collective.
Q: How long have you been an instructor and what styles of dance do you teach?
Grace: I've been an instructor for almost 20 years. I teach ballet, pointe, jazz, and contemporary dance styles.
Q: When did you decide to make dance your professional career?
Grace: I decided in High School that I wanted to pursue a dance education so that I can teach private lessons part-time while attending college. I've been a dance teacher since age 14 at Summer Youth programs and different studios. After college, I decided to teach private lessons and opened my own studio from there.
Q: Despite the ongoing COVID-19 pandemic, how are you using dance to provide peace and normality for children at Neema Dance Collective?
Grace: Dance has and will always be a way to freely express emotion and or tell a story. When my dancers enter the studio they feel an immediate stress relief from controlled environments like school and home. The studio provides community and connection to other dancers. The students look forward to their weekly scheduled dance classes where they're practicing technique or a recital routine and you can see their eyes light up when their favorite song to dance to is coming on.
Q: Can you speak on the importance of Diversity and Inclusion within the dance industry?
Grace: Yes. It is so important that rising artists know and see professional dancers and instructors that look like them. We surely belong on stages and platforms that weren't open to minority participation but we have and can continue to build our own platforms just for black and brown children.
Many of my students know that their dream of owning a studio can absolutely come true because they see me working each time they walk into the studio. They know that they can be professional dancers because their own dance instructors come from dance performance companies. They know that we can produce dance excellence in many different dance styles as they've seen on television and on stage.
Q: What is dance therapy and how do you utilize it among your students?
Grace: Dance therapy is the use of movement to improve health and well-being for any individual. To have children able to freely express themselves through movement is an indescribable body release. We call it "get your wiggles out" for our little ones or a "Freestyle circle" for our older dancers; moments in class where we just put music on and let them go for it. Other strength and flexibility techniques can be used to relieve stress from the body in the same way a good massage or yoga class would.
Q: How do you balance motherhood and entrepreneurship?
Grace: I stick to a strict schedule as best as I can when it comes to spending time with my girls. We carve out time for homework, weekend activities, hair/nails, etc. I've raised them to receive the business as another sibling. They help me take care of it and watch it grow in the same way they would a new baby. They're able to assist in a lot of ways and they really enjoy being my little helpers!
Q: Advice and words of encouragement for other mompreneurs?
Grace: My advice would be to stick to the plan and take help that is offered. When you make plans with your children stick to them as much as possible. Keep your calendar handy, set alarms on important events, and automate your business as much as possible. Keep your village involved and lean on them and your business team when you need to. Carve out time for you to relax by yourself because a happy and healthy mom is the best thing we can give our babies!
To learn more information about Neema Dance Collective please visit their website www.neemadancecollective.com