Baltimore man gets 40 years for shooting paralyzed Baltimore Police Sgt. Isaac Carrington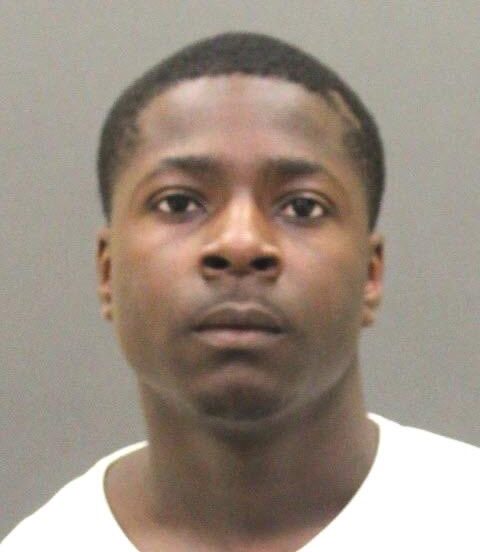 A Baltimore man was sentenced to decades in prison Monday afternoon for shooting an off-duty Baltimore City sergeant in 2019.
Rashaud Nesmith got 40 years without parole.
Nesmith and others are accused of 47 violent actions, including four deaths, five shootings, and 13 carjackings.
In August 2019, crippled Sergeant Isaac "Ike" Carrington was shot outside his home. Nesmith was arrested a month later. Carrington was off duty talking to his neighbor when the gunman jumped out of a stolen car and demanded money, adding "don't run."
"Don't run. Don't do this. Police officer "WJZ's Carrington.
"Look, dude, you don't want to do this," Carrington remarked. "Police officer. Don't."
We are at federal court downtown for the sentencing hearing for Rashaud Nesmith. Per court filings, he admits to being involved in several murders, shootings, and carjackings, including the robbery/shooting of BPD Sgt. Ike Carrington in Aug. 2019. pic.twitter.com/oK5fCpEnqx

— Paul Gessler (@PaulGessler) November 28, 2022
The 25-year Baltimore City Police veteran and East Baltimore native was shot several times before the gunman seized Carrington's firearm and returned to the car.
WJZ reported Carrington's fear of death.
"Because a lot of Baltimore shootings end badly," Carrington remarked. Carrington is paralyzed from the waist down and in rehab. He told WJZ he's grateful for justice but doesn't like sentencing.
"In my heart, I wouldn't be able to move forward," Sgt. Carrington added.
Last year, Karon Foster pleaded guilty to various carjacking and conspiracy offenses, including the armed robbery of Baltimore City Sergeant Ike Carrington, who was wounded multiple times. Nesmith was there, too. Both deny shooting.
Baltimore saw several violent robberies in 2019.
"We knew some robberies, shootings, and homicides were occurring," said ATF Baltimore Special Agent in Charge Toni Crosby.
Baltimore police contacted a Federal Task Force.
Crosby said instances connected quickly. "What we're seeing is that gun has been transferred around and is being utilized by multiple persons," Crosby added.
Devon Chavis, a popular Baltimore barber, was shot after 'Nibin' ballistic database hits.
Before homicide teams took control, Sgt. Carrington investigated Baltimore City shootings. Chavis was the third homicide related in seven weeks.
Supervisory Special Agent Troy Dannenfelser noted, "We use data a lot."
Ballistic evidence, video, and a cell phone linked Karon Foster to the violence, investigators claimed.
They got an arrest warrant at the State's Attorney's Office on August 8.
Sgt. Carrington was shot then.
"So, while we were at the meeting, we were alerted about the shooting of Sgt. Carrington," Dannenfelser added.
Investigators were satisfied they weren't beginning over as Sgt. Carrington was transported to shock trauma.
"Based on the M.O. of that occurrence, we were pretty much going to obtain an NIBIN lead from that pistol," Crosby said.
Carrington recalled Devon Chavis' murder and the witness's two words as he recovered. "That's what happened at that shooting," Sgt. Carrington stated. "Don't run. He shot when Chavis ran."
Investigators said that linkage and other gun crime technology linked seemingly random crimes.
"This situation in particular was quite classic in illustrating that this paradigm and the technology we're deploying truly works," Crosby said.
The revolver and a photo of Sgt. Carrington's handgun taken 10 minutes after the shooting was found when Foster and Nesmith were arrested weeks later.
In June, Nesmith pleaded guilty to collaborating with East Baltimore's "Triple C," a gang accused of more than a dozen killings, shootings, robberies, and carjackings.