Four pounds of fentanyl tablets were confiscated following an I-95 police chase and crash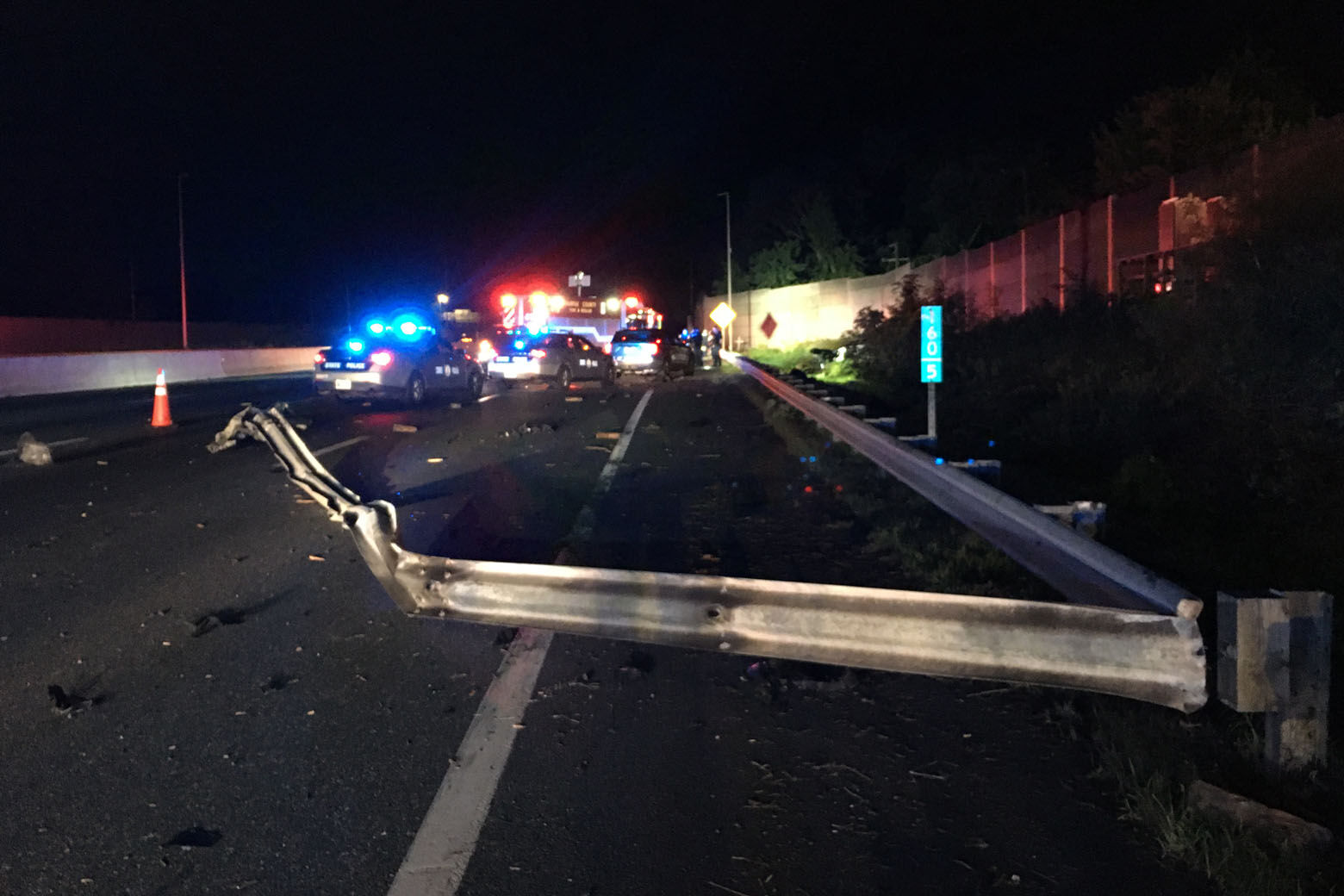 According to the Virginia State Police, a pursuit down Interstate 95 early Sunday resulted in a crash and the seizure of more than 4 pounds of fentanyl pills.
Alpha Kamara, 24, of Woodbridge, Virginia, has been charged with eluding police, felony hit-and-run, unauthorized use of a vehicle, felony drug possession with intent to distribute, obstructing justice by resisting arrest, and driving without a license.
He is being incarcerated at the Adult Detention Center of Fairfax County.
State police claimed in a news release that Kamara was driving a Dodge Charger with Maryland license plates from a car that had been reported stolen. According to authorities, a state trooper attempted to pull the car over on I-95 near Exit 163, towards Lorton, shortly before 3 a.m. Sunday.
According to police, when the Charger refused to stop, the trooper gave chase.
Two minutes later, the automobile exited the highway near Occoquan Road, collided with a guardrail, and crashed into a ditch. It is unknown what caused the crash.
Kamara fled the scene but was apprehended a short distance later, according to authorities. Another man, a car passenger, remained at the site.
Police did not specify if Kamara or the passenger were hurt.
Following the crash, a search of the car yielded around 2 kilos — or approximately 4 and 1/2 pounds — of fentanyl pills.
The crash is still being investigated, according to state police.
Featured Picture Credit: Virginia State Police