Lamar Jackson's Season Ended Due to Bone Bruise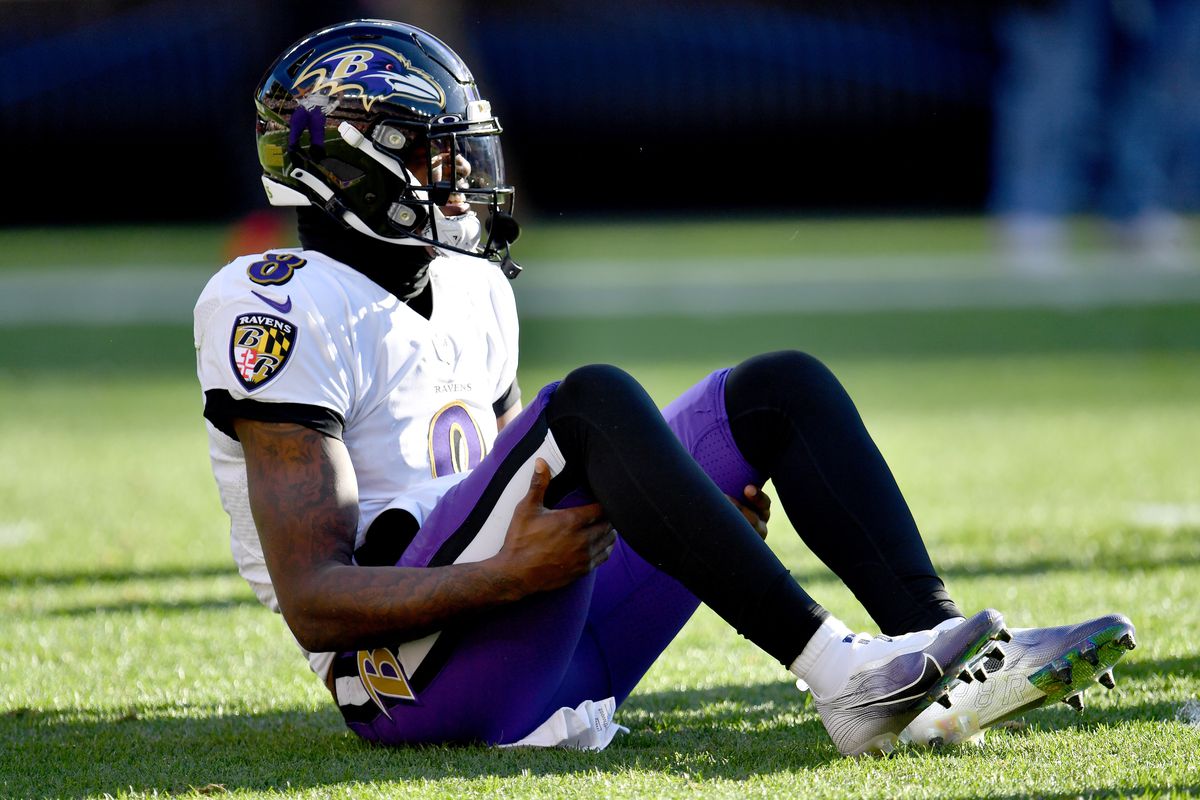 If anyone was hurt by Lamar Jackson's absence toward the end of the season it was the former 2019 MVP himself. Jackson missed his first start due to an injury he suffered against the Cleveland Browns on December 12. He then went on to miss the final four games of the season.
Jackson was hoping to return for the Ravens Week 17 game against the Los Angeles Rams, but he had a limp.
"I wanted to play, but they shut me down because they said I had that limp. They didn't want me to go out there and hurt myself more, so that's just what it was. I wanted to play, and I just couldn't."

"Our team was just straight fighters, and it says a lot about our guys – what we have here and moving forward. Hopefully, this offseason, we're going to get right and get where we're supposed to be, and we have our guys come back, and we're going to have the season we're supposed to have." – Baltimore Ravens Quarterback Lamar Jackson
The Ravens were officially eliminated from playoff contention after losing to the Pittsburgh Steelers 16-13 in overtime. They dropped six games in a row to end their season finishing 8-9.
Jackson only played in 12 games this season. He threw for 2,882 yards while completing 64% of his passes. He also threw for 16 touchdowns and a career-high 13 interceptions.
Jackson rushed for 767 yards and only two touchdowns this season as well. He will be entering the fifth and final year of his rookie contract. No contract talks are currently being worked on.