Large Fire Destroys Building At Maryland Summer Camp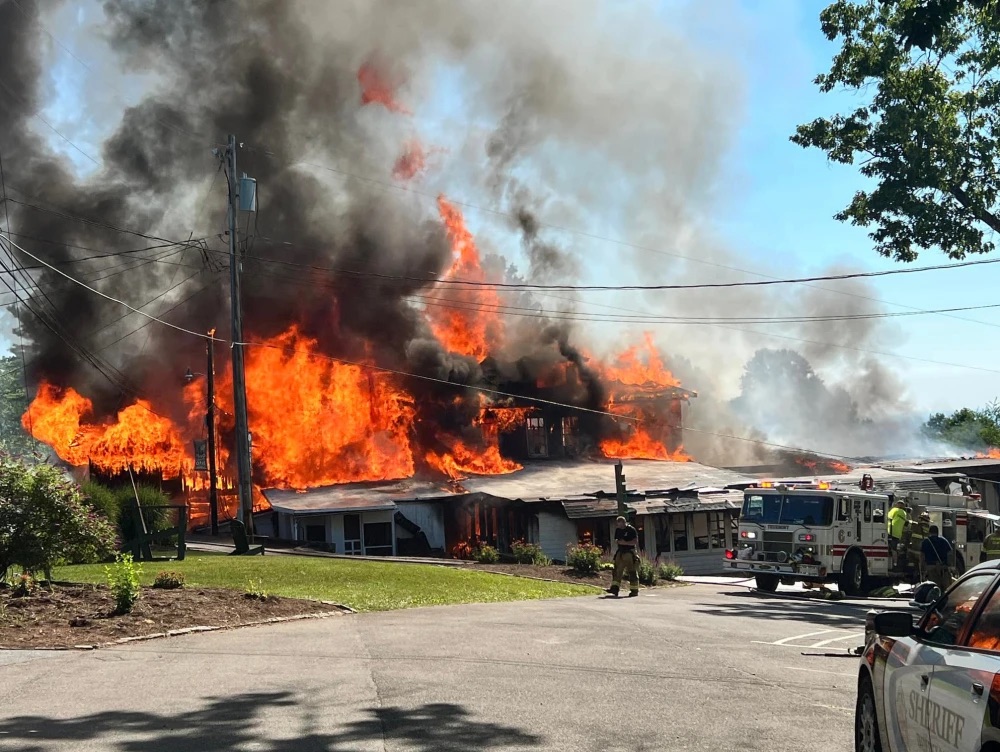 A large fire destroyed a dining hall at a Maryland summer camp Wednesday, a blaze that took over 100 firefighters three hours to control but which caused no injuries.
The fire destroyed the dining hall at Camp Airy, an overnight camp for Jewish boys established in northern Maryland almost a century ago.
Camp Airy Director Marty Rochlin said the dining hall, known as the White House, is historic and known for its views overlooking a valley.
The fire was reported to Frederick County's emergency communications center around 7:27 a.m., county fire department spokesperson Sarah Campbell said. A sheriff's school resource officer and Maryland state trooper first on the scene saw smoke from the second floor.
Over 100 firefighters worked for around three hours to bring the fire under control, she said. Firefighters used tankers and replenished water with a nearby pond as well as two swimming pools to battle the blaze, fire department Deputy Chief Kenny Poole said.