Tevin Towns Supports Youth In No Boundaries Youth Organizers: Youth vs Police Tournament Game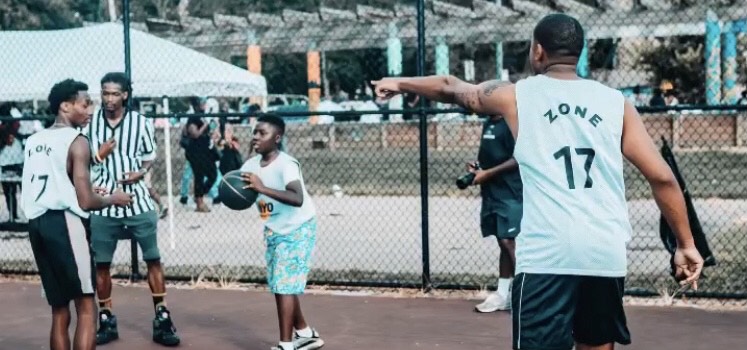 No Boundaries Youth Organizers (NbYo), is a leadership program focused on providing community organizing, professional, and life skills to youth ages 13 to 19, who have a connection to 21217. They plan many community events every month and this month on Aug 2nd, the organization organized a Youth Vs Police Basketball Tournament Game for National Night Out.
The students of NbYo were very ecstatic by Tevin Towns's prodigious work when it comes to his work as a photographer and wanted him to be a part of the tournament as a captain, giving him on his team, "Team Towns," to support the students that are in the program. The youth reached out and Tevin answered. "Anything for the kids, Tevin Towns said."
The Basketball tournament brought out the whole West Baltimore community and everybody enjoyed Tevin's presence as he was active on the court. Some of the youth who attended the tournament to spectate said that it was motivation/inspiration to meet him in person because he's one of the biggest photographers to ever come out of Baltimore. Coming from Baltimore it is a thin line that most people have to become successful, and Tevin Towns gave everybody hope at the National Night out Basketball tournament that they can become successful like him seeing him in the present.