The Maryland House of Delegates Approves a Paid Family and Medical Leave Program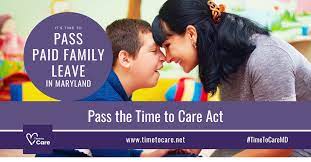 The Maryland House of Delegates approved a bill on Wednesday that would create a statewide paid family and medical leave program, bringing the bill one step closer to passing out of the Maryland General Assembly.
Because a different version of the law was already passed by the state Senate, the bill must now be sent back to the Senate for further review.
If passed, Maryland will join Washington, D.C., and nine other states that provide paid family leave.
Individuals would be granted up to 12 weeks of paid vacation under the Time to Care Act for "defined personal and family circumstances."
Dealing with a significant health condition, caring for a sick family member, and caring for "a newborn child or a youngster freshly put for adoption" are examples of such circumstances.
Maryland's labor department would implement the scheme, which would be funded by contributions from both companies and employees. However, the actual amount of those contributions is unknown at this time. A cost analysis from the labor department would be used by lawmakers to decide this.
Marylanders would start receiving benefits around 2025. An employee would need to work at least 680 hours in a 12-month period to be covered.
According to the Act, "the weekly benefit, which is based on an individual's average weekly earnings, ranges from $50 to a $1,000 ceiling that is linked to inflation."