Life Coach + TV Host Shares How Women Can Beat The Odds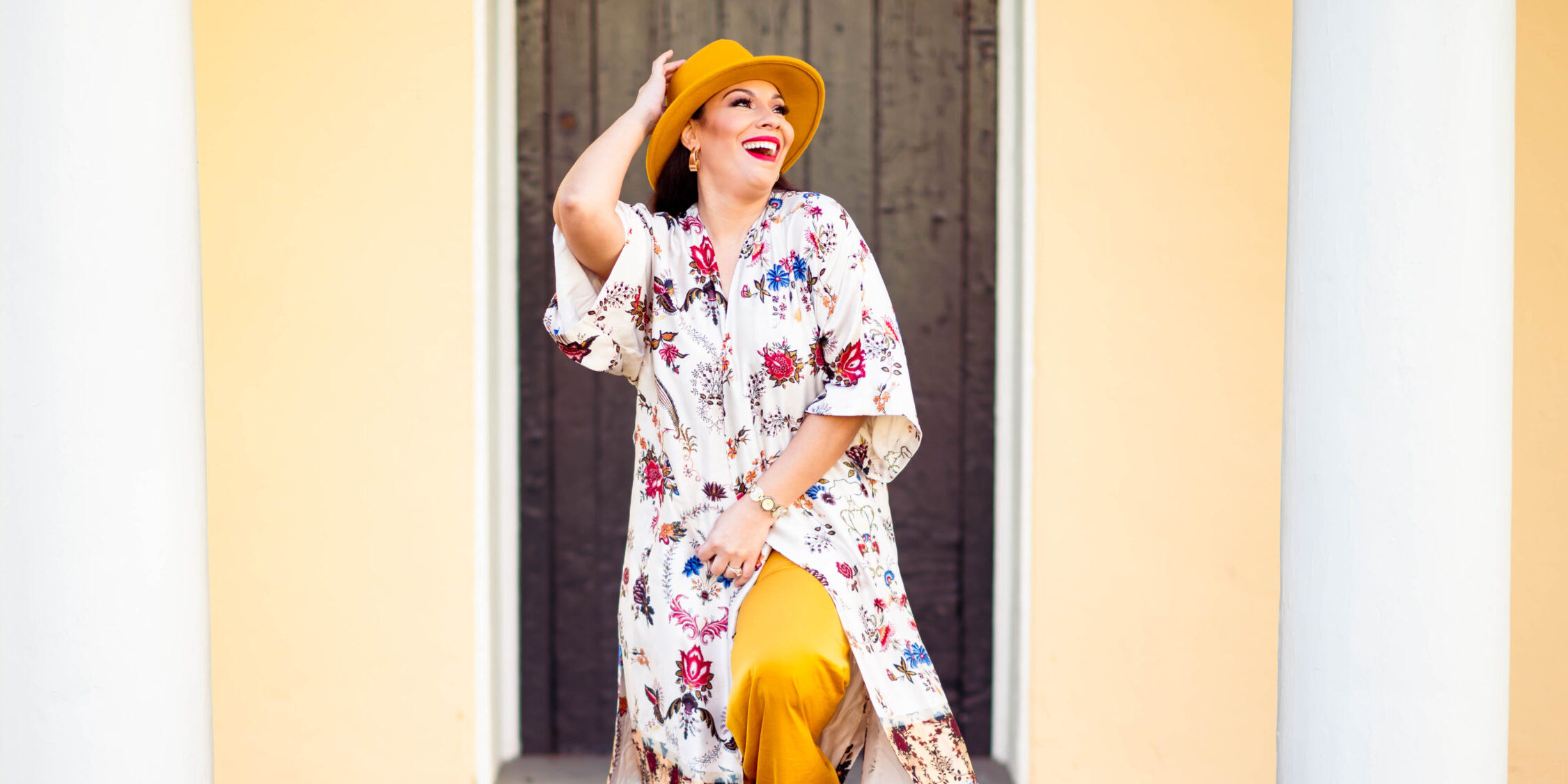 No matter what circumstance you may be going through or have gone through, do not let those hardships stop you from achieving your goals.
Vioree Brandon-Nettlesford
grew
up in the foster care system, dealt with abuse, and became a widow in 2011 to now being a newlywed, mother, board-certified life and widow coach, and two-time author. Ever since she has overcome these obstacles, Vioree has dedicated her career to helping others rediscover and redefine theirs.
In Vioree's life coaching sessions, she utilizes
her personal experiences of loss, hardship, and faith to help others bounce back into a winning mindset after grief and life-changing challenges.
However, Vioree's impact doesn't stop there, she is also the author of two self-published books,
My New Starts Now
 and 
Wounded, Widowed & Winning
.  I
n My New Starts Now, Vioree
takes readers on her journey of abuse, widowhood, and her new marriage that developed on the other side of pain. In 
Wounded, Widowed & Winning,
she helps readers heal through a step-by-step process that unlocks their trauma and supports them in creating a triumphant life. 
Q: What inspired you to become a Life Coach?
Vioree: I was inspired to become a life/widow coach after doing years of workshops and ministering inside of the four walls of the church. I saw there were so many people I would cross paths with that would never be reached through what I do if I didn't step out of my comfort zone, the church. I saw that I could help people (men and women) rebuild their lives and empower them to live a purposeful, fulfilling life and that's what I vowed to do.
Q:  How can individuals regain strength and find their purpose after a significant loss or tragedy?
Vioree: I find that people can find strength after a significant loss by owning their pain through transparent expression. It could be through meditation, writing, singing, or speaking to others about what they are experiencing. Through that expression, your purpose is found. I know that my purpose was found in the rubble and shattered pieces of my life. We must be brave enough to look in our brokenness and pain and see the purpose. It's a process, but the process is worth it.
Q:  How have the distinctive methods you have been using in your coaching sessions helped clients overcome the mental roadblocks?
Vioree: One method I use to help clients overcome mental roadblocks is guiding them through the process of accepting where they are first by asking the question "Who am I?". Their response may be that they are wives, mothers, and everything else. However, I provoke the thought "Who am I without my title". This allows them to really think in-depth about who they are in totality, the good, the bad, and the ugly.
Q: Can you speak on the importance of prioritizing mental health?
Vioree: Mental health has been the leading topic since the pandemic. We have seen the suicide rate increase from10.4 to 13.5 suicides over time according to the National Institute of Mental Health. Suicide is also the second leading cause of death. Those numbers are jarring and a reason why mental health is important to me. When I lost my husband, I almost committed suicide because I did not have the resources readily available to me in my grief recovery process. Our mental health has a direct effect on how we feel, think, and act. If we cannot express what we are thinking, what we are feeling, and how we are responding to the trials of life, our mental health will suffer.
Q: How do you manage to balance motherhood and your professional life?
Vioree: Balance has been and still is a work in progress. My calendar is life for me. I spend time with myself in the mornings by meditating, affirming, and commanding my day. I also have a team that makes my professional life run smoothly- I hire in the areas that I cannot carry. I reward myself for the things accomplished on my to-do list. It's my "To-Done List".
Q: Do you have any upcoming events and initiatives for individuals looking for additional support for mental health?
Vioree: I will be speaking at Beauty Behind the Lens, Women's Empowerment Series on April 16th in Fayetteville, NC., The "Healing Her" Women's retreat on May 1st in Richmond, VA, &  I will be hosting a Mother-Daughter Brunch on April 23rd here in Maryland. Seats are limited to 25 people.
Vioree's two books, My New Starts Now and Wounded, Widowed & Winning, are available for purchase via Amazon.