Washington Nationals' Ryan Zimmerman and Joe Ross will sit out 2020 MLB Season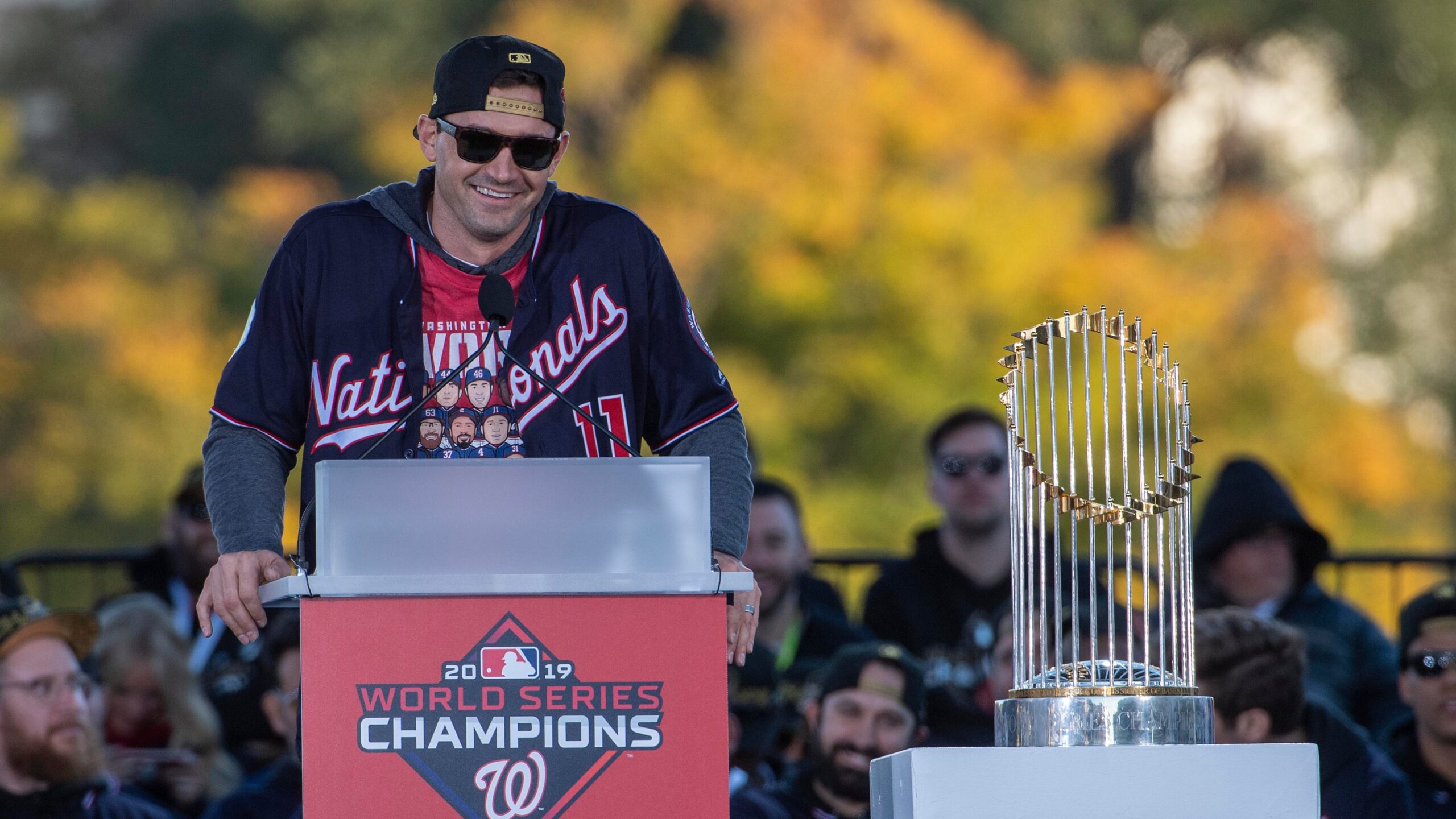 The Washington Nationals bid to repeat as World Series champions will go on without veteran infielder Ryan Zimmerman who announced that he will be sitting out of the 2020 MLB season.
Ryan Zimmerman's reasonings for sitting out the season include his three-week-old baby at home and for the safety of his mother who suffers from multiple sclerosis.
This past offseason, Ryan Zimmerman signed a one-year $2 million deal with the Washington Nationals with reports claiming that if he couldn't re-sign with the Nationals he would retire.
In a personal statement, Ryan Zimmerman made it clear that he will not be retiring at this time and he has not decided on his future in baseball.
— CAA Baseball (@CAA_Baseball) June 29, 2020
Ryan Zimmerman is not the only player for the Nationals that has chosen to opt out of the 2020 MLB season as pitcher Joe Ross also announced that he will be sitting the season out. Joe Ross has not released a statement clarifying his reasoning for not playing this season.
Nationals general manager issued a statement in response to the announcement of Ryan Zimmerman and Joe Ross sitting out the 2020 MLB season,
"Ryan Zimmerman and Joe Ross have decided not to participate in the 2020 season for the personal health and safety of themselves and their loved ones. We are 100 percent supportive of their decision to not play this year. We will miss their presence in the clubhouse and their contributions on the field."
Arizona Diamondbacks pitcher Mike Leake became the first player to announce that he will be sitting out the season earlier today due to his concerns with COVID-19. Leake's agent Danny Horwits put out a statement explaining his client's decision saying,
"During this global pandemic, Mike and his family had many discussions about playing this season. They took countless factors into consideration, many of which are personal to him and his family. After thorough consideration, he has chosen to opt out of playing in 2020. This was not an easy decision for Mike. He wishes the best of luck and health for his Diamondback teammates this season and he's looking forward to 2021."
The coronavirus pandemic forced the cancellation of spring training and postponing of the beginning of the MLB season. On June 23rd, the MLB put out a press release where they announced their plan for the season to start.
Players will report to training this Wednesday and the season will officially begin with a shortened 60-game schedule on July 23rd.
Here's what you need to know about the 2020 MLB season: pic.twitter.com/al593RTEPa

— MLB (@MLB) June 29, 2020