Washington Nationals victorious over the Miami Marlins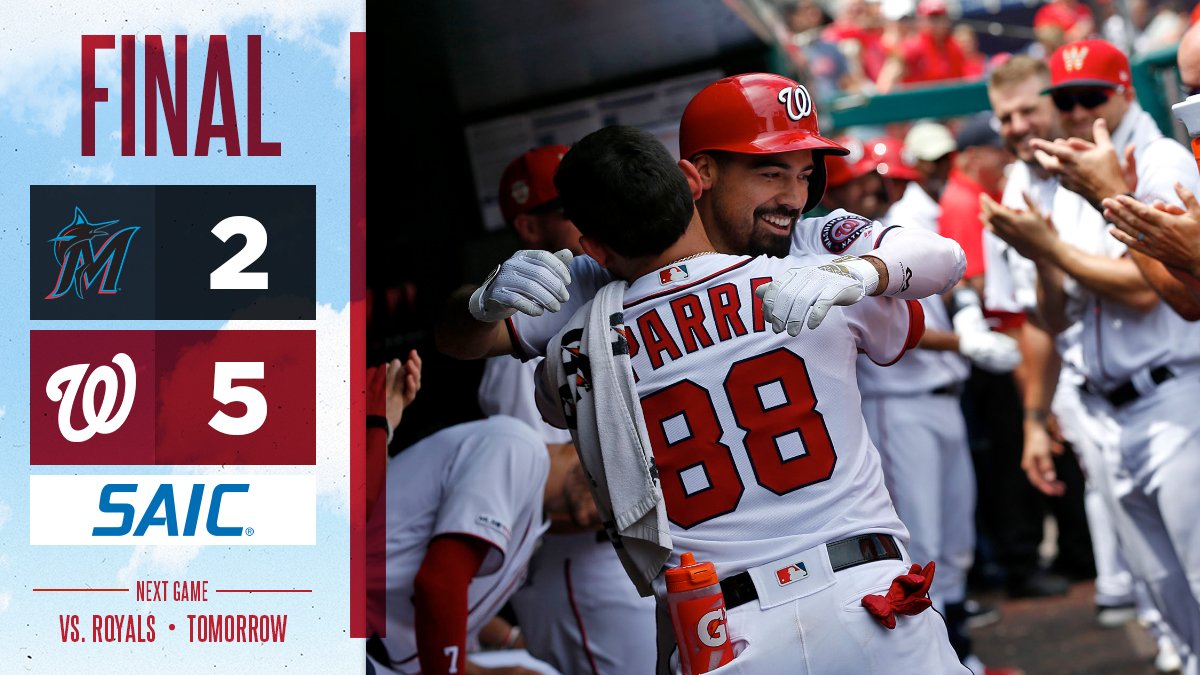 The Washington Nationals continue to turn their season around with a 5-2 Thursday afternoon win over the Miami Marlins.
The Miami Marlins got off to a two-run lead that began with a single-run home run from shortstop Miguel Rojas.
The Nationals would then score five runs including a second inning home run from catcher Kurt Suzuki and a fourth inning home run from Anthony Rendon to seal the victory. The home runs for the Nationals builds on their franchise record 18 game home run streak.
You. Just. Got. ZUKED!

P.S. We've extended our franchise-record HR streak to 18 games. pic.twitter.com/dqoSysVqTB

— Washington Nationals (@Nationals) July 4, 2019
The Nationals are now 44-41 and tied for third place with the Philadelphia Phillies in the National League. The Nats have won eight of their last nine games including three straight wins. Since the Nats' loss to the Cincinnati Reds on May 31, the Nats are 20-8 and have gone from the third worst record in the NL to tied for the third best.
The Nats will begin a three-game home series against the Kansas City Royals tomorrow evening looking to stretch their win streak to four games.