Washington Nationals win Game 1 of the World Series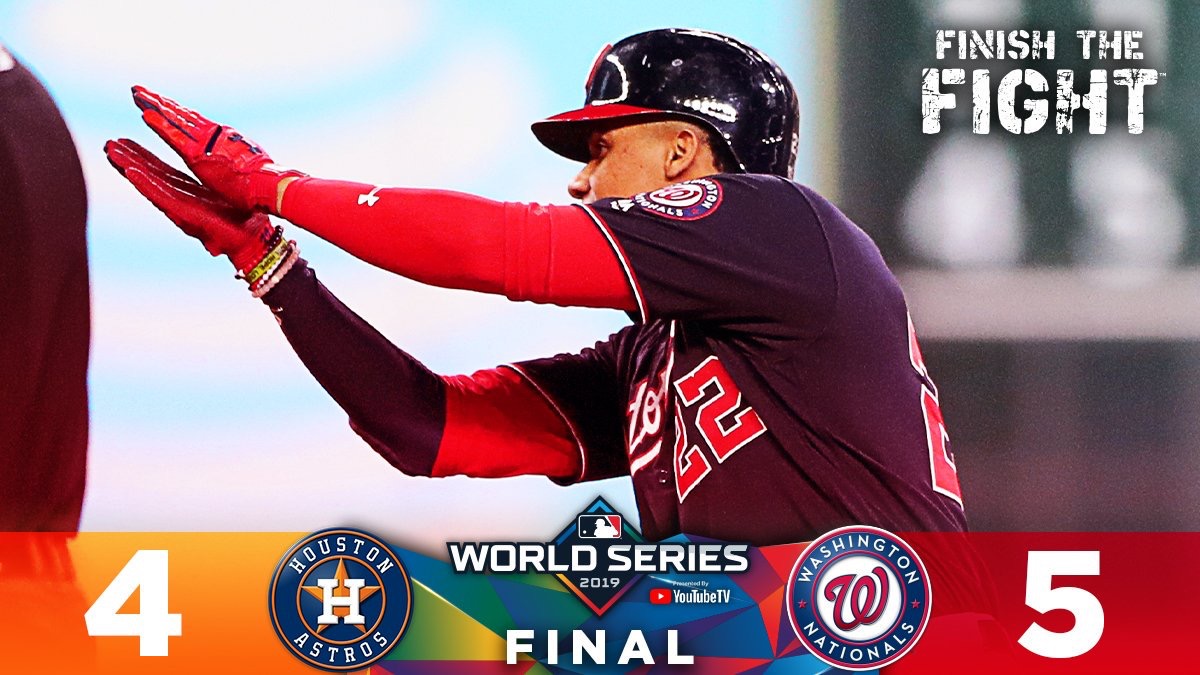 In their first World Series game in franchise history, the Washington Nationals escape with a 5-4 win to take a 1-0 lead in the series.
The Astros got on the board first scoring two runs in the first inning off an RBI double by first baseman Yuli Gurriel.
The Nationals would tie the game with home runs in the second and fourth inning by Juan Soto and Ryan Zimmerman respectively.
The fifth inning saw the Nats take control of the game scoring three runs in the inning. The first two runs coming via RBI single by Adam Eaton and the third coming via RBI double by Juan Soto to make the score 5-2.
The Astros attempted to make a comeback scoring a two runs in the seventh and eigthth inning respectively both coming off hits by centerfielder George Springer. The first came off a home run in the seventh inning and the second an RBI double in the eighth. Ultimately, the Astros were unable to complete the comeback as the Nationals took the first game of the series.
Both teams will be back on the diamond tomorrow evening in Minute Maid Park for game two of the World Series.
Meanwhile, back in DC…#WorldSeries // #STAYINTHEFIGHT pic.twitter.com/mQvHnYsnRF

— Washington Nationals (@Nationals) October 23, 2019