Washington Nationals win over Philadelphia Phillies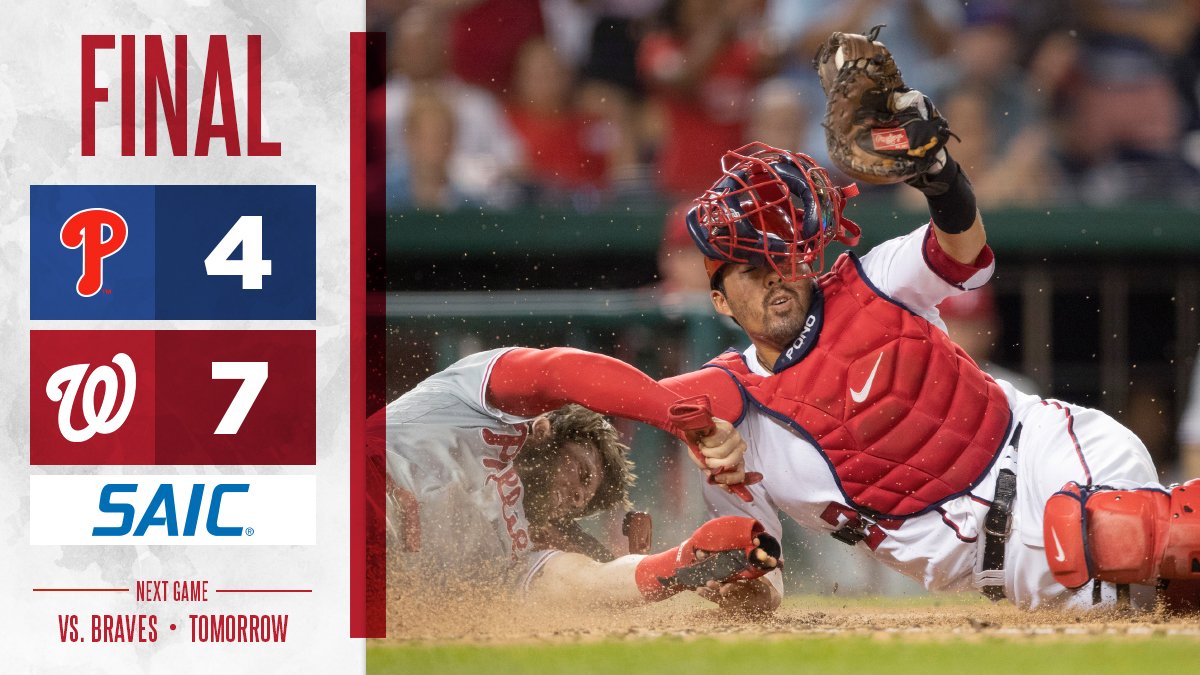 On Thursday evening, the Washington Nationals got a 7-4 win over the Philadelphia Phillies taking a 6-0 series lead over the Phillies.  The win is the Nationals fourth straight win of the season improving their record to 36-38.
The Nationals start the game hot scoring three runs in the first two innings including a two-run home run by catcher Kurt Suzuki.  The Phillies got their first points on the board off an RBI by former Nationals right fielder Bryce Harper and would score two more runs to tie the game.
A four run sixth inning would be the catalyst in the win for the Nationals as they got two home runs in the inning: a single run homer by third baseman Anthony Rendon and a two-run homer by center fielder Victor Robles. The loss for the Phillies drops their record to 39-35 on the season.
The season series between these two teams will shift back to Philadelphia for three games starting July 12th.