Retired Football Player, turned Entrepreneur, Donald Malloy shares his success secrets.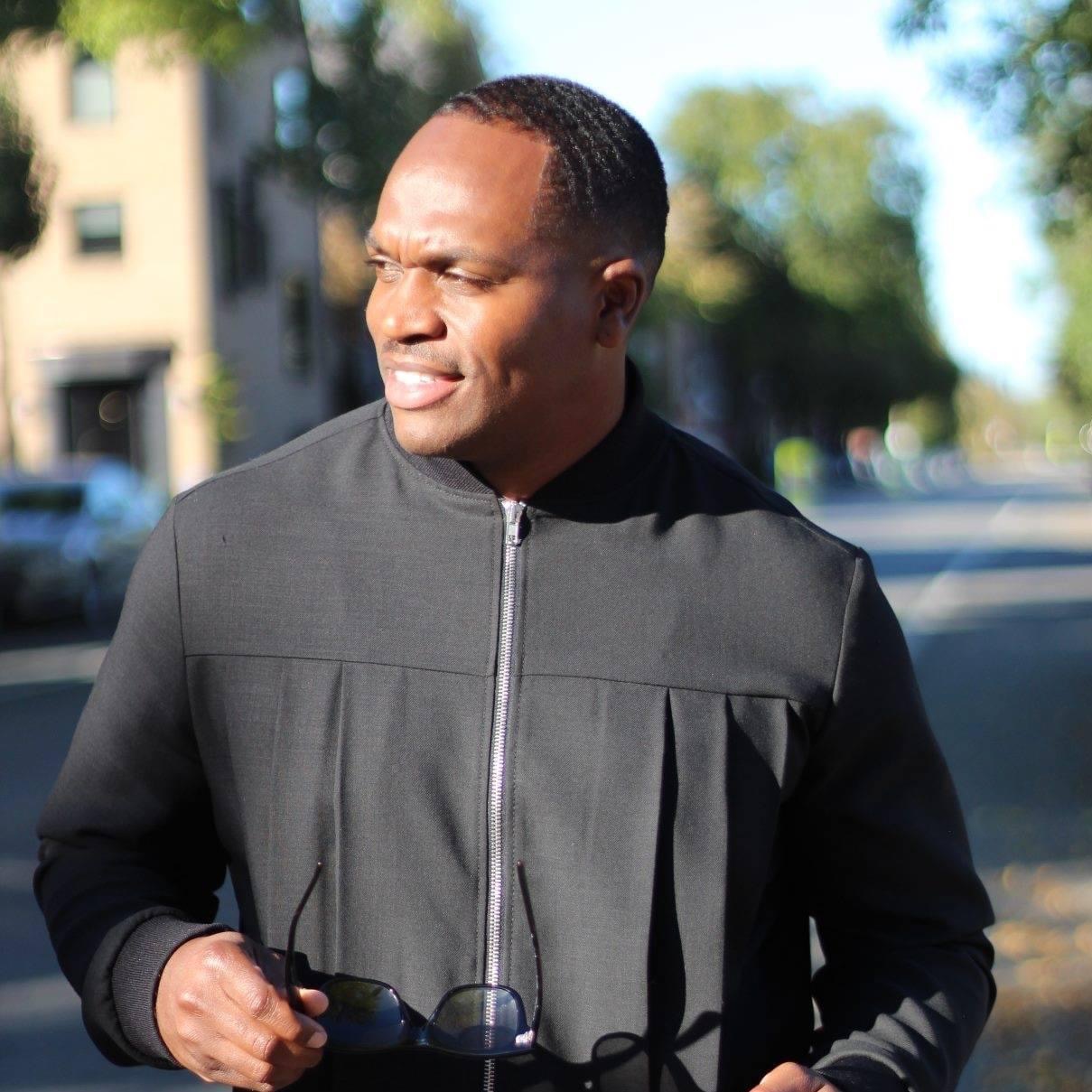 Donald Malloy is a former NFL Safety for the Detroit Lions. Malloy has pivoted into the hospitality industry by opening his very own restaurant called Malloy's Seafood, located in Fort Washington, MD. His menu offers seafood cuisine mixed with soul food and is best known for their fried fish. Malloy share's his journey and shares a bit of insight to young, up and coming professionals
What is the inspiration behind the name "Malloy's?"
Well, that is our last name, and my family has always been known frying the BEST fish. We chose that name for branding purposes and when you look around at the Nordstrom, Macys, Chanel's and Gucci's of the world, we don't understand that those are other individuals last names. We wanted to establish that and have the legacy live on.
Do you see yourself passing this restaurant on?
Yes, we are going to keep it going through a chain standpoint. So, it will be a bunch of restaurants in the DC, Maryland, Virginia area and we are looking to expand to the west coast eventually
I see that your menu items show case foods such as wings, fries, fish etc. Do you see yourself expanding those products to grocery stores?
No, I want my customers to have the full-on experience in person at the restaurant. There is a restaurant Chicago called Harold's, he has several different chains and just looking how he established that, is something I want to mimic here in DC and establishing ours as black owned. When you go to Chicago, you gotta go to Harold's, or Uncle Raymond's but I prefer Harold's.
So which ones better, Malloys Seafood or Harold's, haha?
As far as fish, Malloys does it better! But Harold's has the wings down pact. We always strive to become excellent in all areas.
Pivoting back to your beginnings, you were in the NFL, what made you leave that career?
After the NFL, I began managing several NFL players and athletes and after that it pivoted into more of the business strategy. I noticed that a lot of those guys need business managers. Many players claim they have financial advisors but some of their advisors are not striving to go outside of the box and establish relationships with bigger corporations on their behalf.
During your career in the NFL, did you ever think that this path is not forever, I know I must do something else. How did Malloy's Seafood come into fruition?
I find it important to get established with several different restaurants. Did I ever see myself having different restaurants 15-20 years ago? No. But once I learned the strategy and what is happening behind the scenes, my interest grew. In one restaurant alone you won't make much money, however, when you must have a chain of them that's why you see several McDonalds, Wendy's etc.
When it comes to the hospitality industry, specifically black owned restaurants, we tend to have a lot of stipulations in the menu, pricing, and policies, especially in seafood restaurants. What sets you apart?
It is all about finding your niche.  I mean for Malloy's Seafood we want to start slow and learn out consumer which is the most important thing. There have been several changes in our menu, like other African American/Black owned seafood restaurants or company's period we have to learn our menu. Also, a lot of consumers don't understand that we do not get the same pricing from vendors and that is for several different reasons. Going into a restaurant depot, is not going to get you the best pricing. You must go to the distributors and farms to get a better deal.
I find that like the beauty supply industry, black entrepreneurs face the same challenges. You have a great understanding of the restaurant industry; do you have a background in hospitality?
I don't! I have a degree in Criminology and minor in business. It's funny that you say that. I saw a post that said "experience trumps a degree."  You can have a degree in anything, but if you don't have that experience the person with that is going to trump you, all day.

Mine has come from experience in doing seven-figure business deals. Also, it has come from knowing how you wanted to be treated. My time living in Las Vegas and seeing that Vegas is the king of hospitality and we try to mimic that here. I would rather mediocre food and great hospitality before anything.
Good thing, Malloy's Seafood has both! When you discuss building your career, what were the trials and errors?
Not being afraid to fail, I have probably failed at more businesses than I have probably won and a lot of people won't admit that and a fail is not a loss Honestly, it's a learning experience and some of those failures are "paid failures' and you're actually paying for the experience and the lessons you learn are priceless
Beautifully said, are there any other lessons you have learned in entrepreneurship?
The biggest thing I have learned is have a good relationship and rapport with your consumers. We could have five orders in front of you but if you have been treated right [Pause.] For example, in Las Vegas, the nigh clubs are jammed packed and it is thousands of people waiting to be let in. The key to keeping those people there is good customer service.

When you look back at the 1950's, 60's and 70's, a lot of the black owned spots had a rapport with their consumer and through that a person will be most likely to spend money with you based off of the costumer to business owner relationship.

You never know what a person is going through, but we hope to make their day better, whether it's the food or customer service
I appreciate the fact that you focus on the consumer and that just reflects how humble and passionate you are. You have been in the restaurant industry for how many years?
I have been in the restaurant industry for over 10 years, I started off in franchises such as Subway and Ledo's pizza before opening my own restaurant. I used those as priceless teaching moments
Now that you have the perspective of a consumer and business owner. When you visit other food establishments. Do you critique harder or have grace?
I have understanding and that comes with being an owner for 10 years and franchises. But hospitality, for over 18 years. When you are throwing a night club party, or comedy show, that is what we call hospitality. Your consumer is who you want to concentrate and market to. When I go to other restaurants, I understand what is going on in the back of the house and some customers may be in a hurry, but you have to understand that some food is cooked to serve and some aren't so fresh but I do have patience with every restaurant I visit.
Regarding expanding, is the fort Washington location your only one?
No we have two locations coming but, we are looking to expand in Washington, D.C. AND Accokeek, Maryland.

Our community, well in the black community we try to go the soul food concepts and sometimes we gotta step out and understand what the concepts are and what has been successful and refrain from changing it. Sometimes when you are going into a hospitality you must put what you like on the back behind and think of what works.
When it comes to your menu, did you make any changes?
Well, we have been open for about two months and we have taken our baked potato off the menu because everyone pallet is different, and it becomes difficult in the back, and we want to hold back from having issues with executing something the right way. We came out strong with the crab cake egg rolls and they were loving it, but we must make a logical and business decision and we had to take it off. It's always business, not necessarily about what I want. It's a lot of trial and error in the kitchen and the menu.
How many times have you changed the menu?
Twice. When changing the menu, we are looking at the consumer and their time is the most important thing, and their wants are completely different. I also take into consideration of my time and most importantly, the teams time.
Going into the future, what is next for you?
At 45 years I want to watch my children grow and establish things for their grandchildren. I have accomplished so much in my lifetime and I'm pretty content. As far as building the brand, probably come up with a Philadelphia cheesesteak concept and all of them will be "Malloy's Phillys"
Malloy's Seafood is located in 10907 Fort Washington Rd, Fort Washington, MD 20744.