Mayor Bowser officially opens the new Lamond-Riggs/Lillian J. Huff Library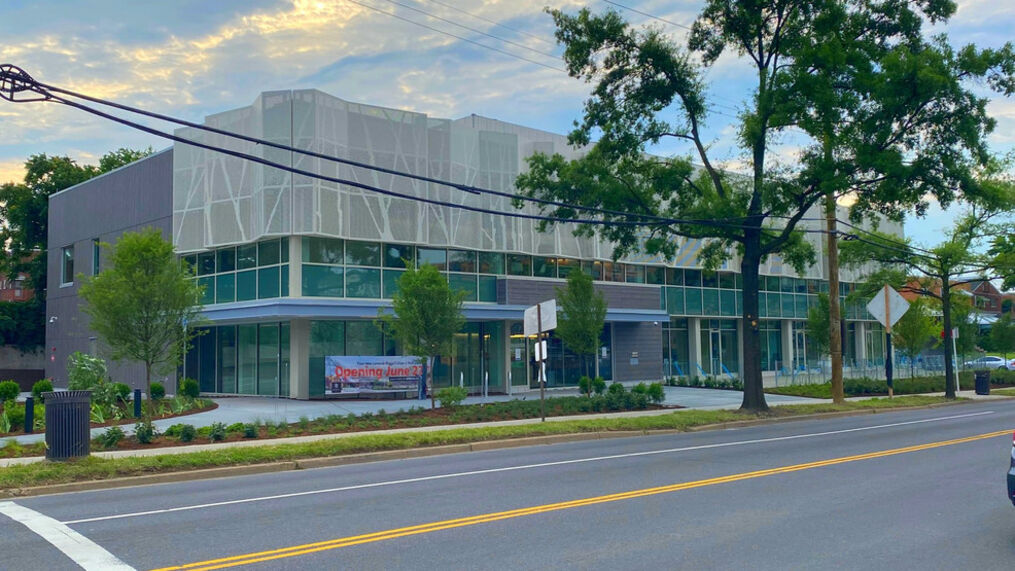 Mayor Muriel Bowser and District officials celebrated the opening of the new $20 million Lamond-Riggs/Lillian J. Huff Library today.
The library is named for Lillian J. Huff, a woman who over the years mentored Mayor Muriel Bowser and many other people while also serving as a community leader.
"She loved this library. She loved Riggs Park. We are particularly proud to name this beautiful new facility in honor of Lillian Huff, a woman who fought hard to secure the original Lamond-Riggs Library." – Mayor Muriel Bowser
Since 2007, the District has refurbished or rebuilt 22 libraries, including the Lillian J. Huff Library. The new 23,500-square-foot library is approximately 5,000 square feet larger than its predecessor, which was 17,930-square-foot.
The building's second level incorporates a perforated aluminum screen inspired by the patterns, rhythms, and textures of nearby streets, rooftop peaks of neighboring residences, and open spaces in the surrounding neighborhood. To generate a light, bright, and airy aesthetic, the building employs a canopy roof-like structure, wood panels, textures, and a neutral color scheme with a few colorful highlights.
The new library has a variety of adaptable areas, including:
Expanded space for adults, teens, and children
A variety of collaboration spaces, including a living room-style seating area
A large meeting room with a capacity for up to 100 people, dividable into separate smaller rooms
Seven smaller meeting spaces, one for up to twelve people, two for up to six people each, and four study spaces designed for two people
A protected front porch area that is accessed from inside the library and offers an outdoor space for meetings, working, or reading a book
Efficient staff spaces
A reading porch on the second floor
Modern and reliable technology offerings
A discovery zone for children and infants